There's really only one place to be in Detroit on Cinco de Mayo, and that's Mexicantown. It's really a fine place to be the rest of the year, too. And although it's not easy to decide precisely which of the taco-producing, burrito-bearing, tequila-pouring joints you want to help you stuff your face, we've narrowed them down to 10 favorites for you.
Recommended Video
Tuna Eyeball with Timothy DeLaGhetto and Ben Sinclair
Taqueria Lupita's (info and address)
Outside of Taqueria Lupita's, the awning reads: "House of the Original Mexican Taco." There may be some places in Mexico that dispute this but... inside, the claim FEELS true. The Lupita's lineup includes truly authentic tacos, enchiladas, chiles rellenos, and plenty of other goodness -- but at heart, this is a taqueria. Quite frankly, Mexicantown's BEST taqueria. So get the tacos. They will cost you a grand total of $1.75 apiece. Al pastor, pollo, carnitas, tripas, whatever you want. All cheap, all satisfying, and all authentic.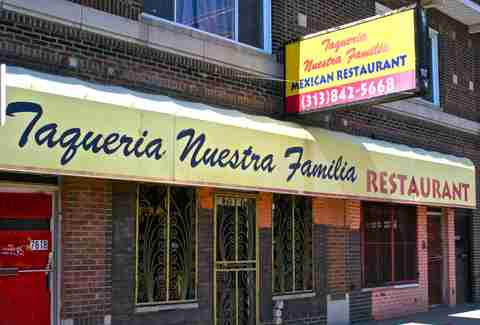 Taqueria Nuestra Familia (info and address)
If you're truly stumped on where to go for food in Mexicantown, it's not a bad idea to ask someone who lives there. If you do, chances are (if they don't direct you to Lupita's) they'll direct you here. Nuestra Familia has a fully loaded breakfast menu, a full bar, and tacos that will set you back a comically inexpensive $1.25 each. The recipes here have been handed down from generation to generation, and for the past 11 years they've been a prime place to set up shop for the Cinco de Mayo Parade.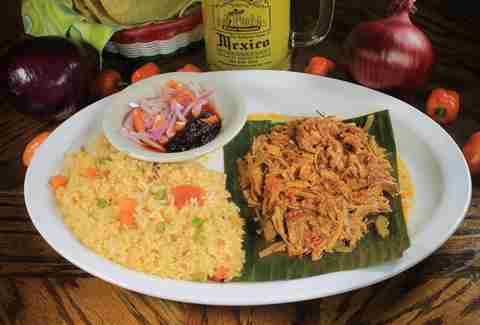 Taqueria Mi Pueblo (info and address)
Taqueria Mi Pueblo has more than a few things going for it. From their chicharrones to their much-loved botanas to their positively stacked lineup of margaritas and tequilas, Mi Pueblo's much more than your average taqueria. Come Cinco de Mayo, everyone is guaranteed to be clamoring for a $3.50 margarita. You should be, too.
Los Galanes (info and address)
Their thick, doughy (like you!) flour tortillas are some of the best in the city -- the perfect vessel to transport tastefully marinated chicken, pork, and steak into your mouth. They've also got a dozen tequilas on the menu, 11 Mexican beers, and a respectable lineup of fruit-infused margaritas.
Xochimilco (info and address)
Oh, Xochi's. It's dark, windowless, and a little run down, but if you're coming here for fine Mexican dining, you're in the wrong place anyway. Xochi's is the place to be when you need a lot of food for a lot of people. It's one of the most popular places on the Bagley strip on Cinco de Mayo (or any other day of the year, for that matter), and for good reason. The enchiladas are cheesy, the burritos are loaded, and the sangria is sweet.
Mexican Village (info and address)
Claiming the title of Detroit's oldest Mexican restaurant, Mexican Village has long been a Cinco de Mayo staple for its margaritas (which one can enjoy in their upstairs bar), desserts (which include French-fried ice cream), and the Caldo Can-Cun (which is loaded with cheese, rice, chicken, and avocado). It's also a soup, which might be too hot for Cinco, but the way this Spring is going, who knows?
Evie's Tamales (info and address)
Evie's is quick and cheap, and -- yes, you guessed it -- makes some mean tamales. All year round, people come from near and far to grab a bagful of their 60-cent tamales, and if they're not on your Cinco menu already, they ought to be. Also worth your attention: the 99-cent breakfast burritos and the crowd-pleasing chilaquiles.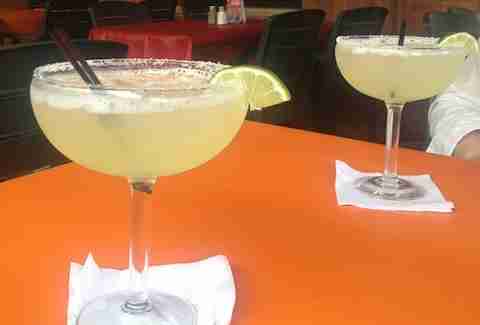 Armando's (info and address)
Armando's knows how to party. By day, their lunch buffet satisfies patrons with generous botanas, bean burritos, and cheese enchiladas, and by night… like until-4am night… their party patio is the place to be for margaritas, mojitos, daiquiris, and sangria. They also have fritas -- a Cuban street food burger with a mix of ground beef and chorizo topped with shoestring potatoes -- if you're looking to expand your Latin cuisine repertoire. 
Mexicantown Bakery (info and address)
Perhaps it's not fair to include just one Mexican sweet shop on this list, but Mexicantown Bakery is the best of the bunch when it comes to loading up on some churros, conchas, or just about anything that's freshly baked, waiting to be devoured behind those glass doors. The selection of candies and drinks throughout the rest of the store add a little more variety in case all the pasteles weren't enough already.
El Asador Steakhouse (info and address)
El Asador is the new kid on the Mexicantown block, but they've been getting some serious attention and support for their unique takes on Mexicantown classics and (surprise) their top-of-the-line steaks with guajillo, ancho, and chipotle butter sauces. Their seafood lineup is extensive, and the guacamole is made fresh tableside.