The newest godsend to both starved Wayne Staters & naan-students (!) alike, Grace of India's a no-frills, on-campus space that lets you dine-in, deliver-in-Midtown, or carry-in to the owners' spot next door: La Hookah Town.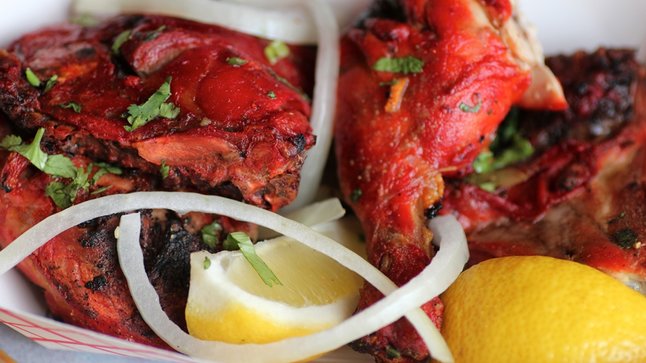 The menu's a mix of Punjab-region classics, broken up into vegetarian, lamb, and chicken, including this yogurt-marinated, masala-spiced tandoori served with lemons & the only thing that makes you cry more than that part in The Notebook where Allie momentarily overcomes her Alzheimer's and remembers Noah, just before they both die in their sleep (onions).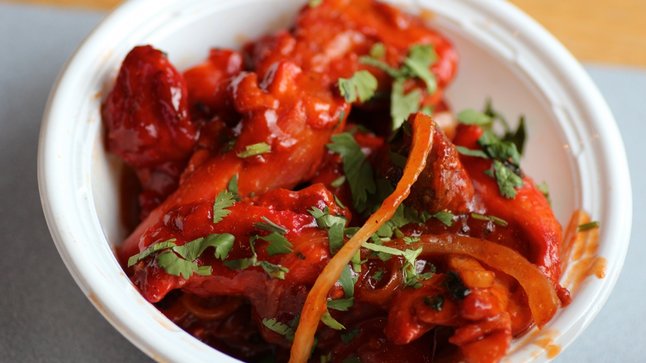 While the chef is known for his butter chicken (tandoor-BBQed and simmered in a butter/tomato/onion sauce), they're also turning it out Chili Dilli style, which is either a crispy chicken tossed in a chili/honey mixture, or what T-Boz's friend does right before she "dallies".
Entrees come with either basmati rice or freshly baked naan, an unleavened bread that's perfect for sauce-dipping, grub-grabbing...
... and remnant-wrapping. Now would be a good time to mention they also have a selection of meat, veg, and paneer (cubed cheese/bell pepper) wraps sided with a mango chutney.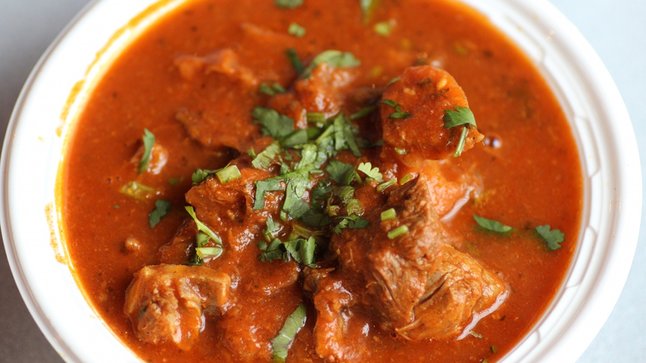 Here's the lamb curry, served just the way Kirstie Alley likes it ("wet" in gravy).
Oh, and they're sans liquor license, but make due with rose- and mango-flavored lassis, yogurt-based drinks perfect for cooling down the food's spice factor for anyone who isn't a Warrior.