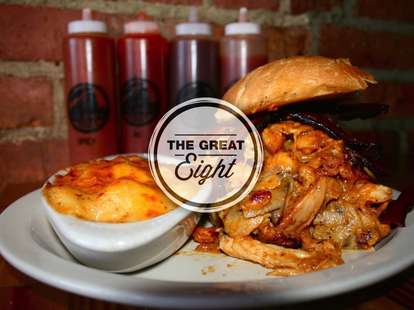 Detroit: where everything good in America came from -- Bourdain may have just said it, but we all knew it already. Certainly it applies to the food, so we here at Thrillist have compiled the eight greatest eateries in town, from hot new joints to long-lived classics. Get hungry.
1) Slows Bar BQCorktownFrom the award-winning and rightfully TV-famous Yardbird sandwich to the 100+ beer selection, the pork-packed mainstay has thoroughly earned all the attention it get. The Cooley's (who own the place) have done almost as fine a job boosting other businesses in Corktown as they have boosting the average local waist size.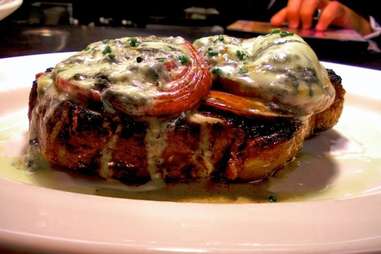 2) Roast
Downtown
Surely you've stared hungrily at the TV while Michael Symon creates something delicious on Iron Chef. Or The Chew if you happen to be a retired hairdresser. Stop watching so much TV and experience the real thing at Roast. Since 2008, his upscale steakhouse has been dishing up serious steaks and chops alongside less common creations like pork shank confit with sweet and sour cabbage. Oh, and they make a mean cocktail, too.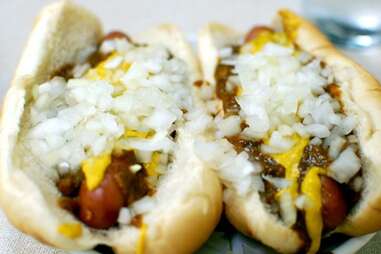 3) Lafayette Coney Island
Downtown
Where the Detroit coney dog originated, no one knows for sure. It was either here or next door at American Coney Island, but regardless of the past, the place to eat one presently is Lafayette, along with a side of chili cheese fries. The cooks are notorious characters and the dinginess is part of the charm. You're here for the coney.
4) Mudgie's
Corktown
Mudgie's charms go far beyond the sandwiches mouthwateringly piled high with corned beef, roasted turkey, peppered ham, and everything else good in the world. Its friendly vibe could have something to do with the happy hours every weekday from 4-7p, or the 90+ craft beers from local joints like B. Nektar's and Atwater's that help fuel said happy hour.
5) La Dolce Vita
Northern Detroit
A double-threat, La Dolce Vita is equally capable of satisfying you with bottomless mimosas and shrimp benedicts in the early hours or wowing your date with lobster-stuffed ravioli and house-made gnocchi in the evening. When the weather allows, don't settle for anything less than a spot on the patio as you fatten up to jazz music.
6) Mae's
Pleasant Ridge
Out of its miniscule 7ft-wide kitchen comes the diner-style breakfasts and lunches you've been dreaming about ever since the first time you had them. Consider the Hillbilly Bennie (poached eggs and oven-fried chicken), the coffee cake pancakes, the Butter Burgers, the Portland Special sandwich (with Cap'n Crunch-breaded chicken tenders!)... basically consider bringing friends so you can try more stuff.
7) Noble Fish
Clawson
Tucked in the back of a Japanese grocery and adorned with only a handful of tables, NF has the size and spirit of a traditional Japanese sushi bar. They tend to eschew over-the-top creations for simply doing the classic stuff right, with impossibly fresh fish and an army of Japanese beer and sake, imports even Detroit can't object to.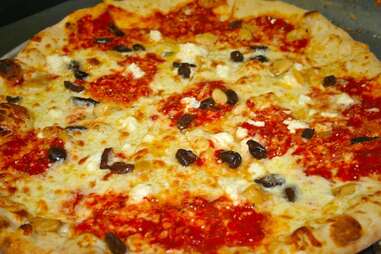 8) Supino Pizzeria
Eastern Market
Yes, there's a lot of great pizza in Detroit, but Supino's stands out with its thin crust, NY-style, no-nonsense pies. The Eastern Market location helps bolster the topping options with top-quality stuff like prosciutto, smoked turkey, and egg (though you still can't go wrong with pepperoni).