When your nickname is Motor City, and your restaurant game is this strong, it doesn't take much to imagine that the food truck scene in Detroit would be pretty great... and it certainly is. Here are the 10 best rolling kitchens in town, and where you'll find them.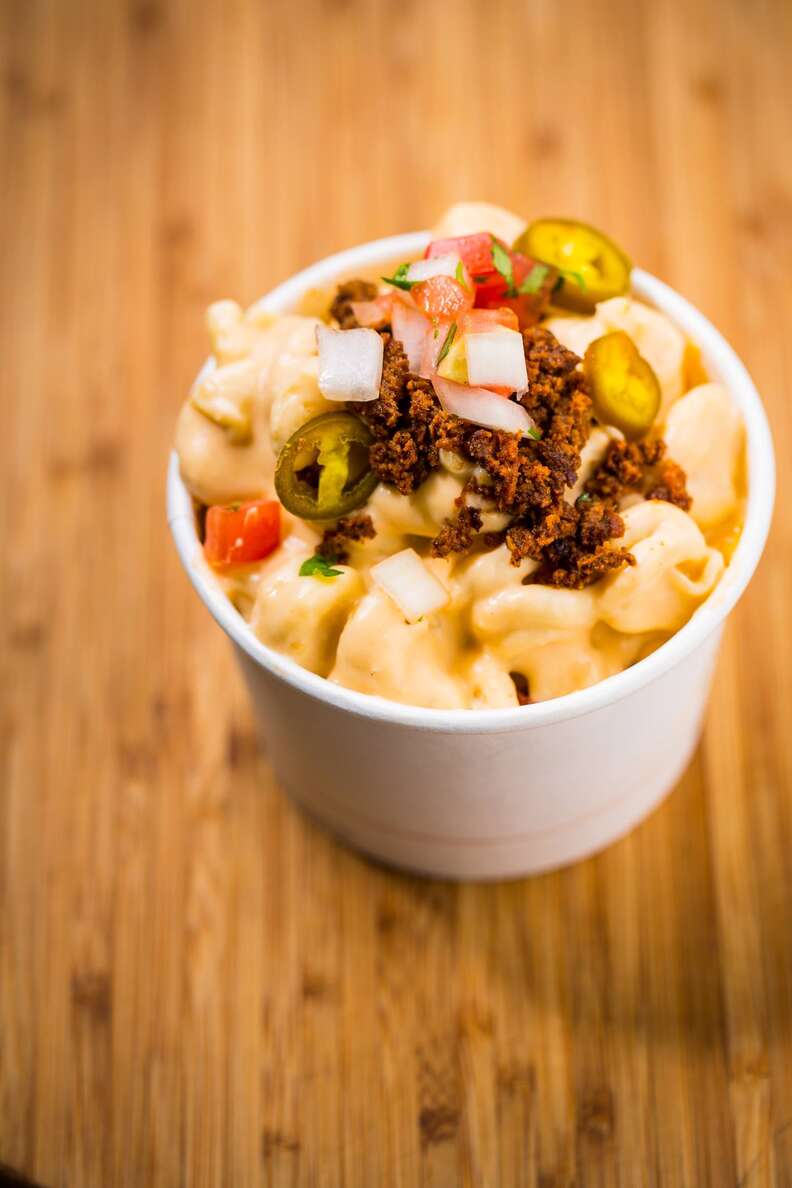 Where to find it: Check Facebook or Twitter for schedule and updates
Adults need mac and cheese, too. Mac Shack understands this. Its five-cheese "Shack-Made" mac ain't your standard Kraft, nor is the "Cheechs' Trip" mac with chorizo, jalapeño, and fresh pico. Also worth mentioning: the "Cluck Like a Buffalo" mac with spicy chicken, green onions, blue cheese, and Buffalo sauce.
Where to find it: Check the B2G site calendar for schedule and updates
Like New Orleans, Detroit was established by the French. Unlike New Orleans, Detroit's French heritage is pretty much non-existent, but thankfully, we still have beignets! Order them with chocolate, a café au lait, and a cronet on the side, because eff calories.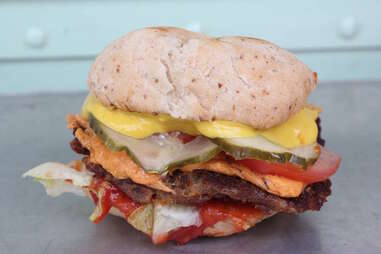 Shimmy Shack
Where to find it: Check the Shimmy Shack site calendar to keep up
It's dumb how people are still like, "Eww vegan food?! My food eats your food. LOL." Before you spew off another wildly original insult, try "The Classic" lentil burger (pictured), the Shimmy coney, a Shimmy "milk"shake, or the nachos with vegan chili. It's PETA-approved vegetarian-American fare for all to enjoy.
El Guapo Grill
Where to find it: Keep up with El Guapo on Twitter
Chicken? Chorizo? Beef brisket? Shrimp? Pork belly? Korean beef? Tofu? These are your options as far as tacos/burritos go. And sure, Mexican food always sounds good, but El Guapo does grilled Mexican right... and guacamole doesn't cost extra.
Where to find it: Mostly 4800 W Fort St, but it moves around
OK, so technically it's trailer, not a truck, but the principle is the same. These are the things you should eat: the BBQ chicken egg rolls, the garlic-cilantro fries, and the 3rd Street Detroit Philly sub, which involves beef, jalapeños, peppers, and Swiss cheese. Of course, the chicken shawarma ain't bad either.
Bigalora
Where to find it: Keep an eye on Facebook for updates
So there's the gelato, yeah, but Bigalora's really about the wood-fired pizza. And not like, "Hey, we fired your pizza early this morning and now here's the microwaved version." No. True to form, it's a fresh pizza, wood-fired right there in the truck, all chewy, charred, and delicious.
Stockyard
Where to find it: Keep an eye on Facebook for updates
What started as a monthly supper club evolved into the food truck you see before you. And, naturally, when you come from supper-club status, you bring with you gourmet sandwiches like the Korean beef, the broccoli melt, and the pork shoulder. The loaded tater tots should also be on your radar.
Concrete Cuisine
Where to find it: Check out the Concrete Cuisine calendar for updates
Concrete cuisine is "solid" (GET IT???) with lunch offerings like the Billy sandwich (Black Forest ham and herb-roasted turkey), but it also has some unique snacks like the Mediterranean nachos (pita chips tossed with red pepper hummus, falafel, and more) and frickles (lightly breaded pickle spears served with Buffalo ranch).
Norma G's
Where to find it: Check Facebook or the Norma G's site for news and events
You don't find Caribbean food very often in these parts, so when you do, it's kind of a big deal. A sample of Norma G's offerings: jerk chicken wings, jerk chicken sliders, and vegan curry. All tasty, all filling, and all nutritious. That's the Norma G's way.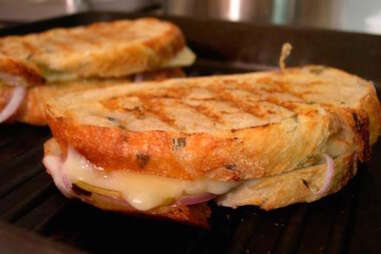 Cheese Dream
Where to find it: Check Facebook for updates
Grilled cheese. Been there. Done that. But this isn't your typical grilled cheese. How about the Mac Daddy with Gouda, mac & cheese, and caramelized onions? Or maybe you need the Cheese Dream with cheddar cheese, tomato, and bacon? Look, sometimes you just really need cheese, OK?
Sign up here for our daily Detroit email and be the first to get all the food/drink/fun Motor City has to offer.
Jeff Waraniak is a proud supporter of mobile food. Tweet him about eating in Detroit: @jeffwaraniak.