Small things can be good: 5'7" Spud Webb won a dunk contest, indie films're often surprise hits, and couldn't you just pinch Liechtenstein? Proving the same's true with restos: Lo De Lea Argentinean Grill.

From an Argentine couple, LDL's a grill-intensive shoebox of an eatery in the former Casa Toscana spot on Biscayne, serving "creative interpretations" of Argentine cuisine (aided by Italian, French, Spanish, and even a smidge of Asian influence) in a cottage-like interior with simple wood furniture and walls of wine in knotty pine racks, but not naughty pine racks, as then the wine would disappear. Feasting starts with apps like Tablitia (port salut cheese w/ Mediterranean olives & crostini), sweetbreads seasoned w/ garlic & fresh parsley, and Brochette De Camarones: skewered grilled shrimp on a bed of mixed greens, cherry tomatoes & chimichurri that's triple-herbed...so basically, it's chimiblurry. "From The Prairie" entrees're all Angus, and include a seared filet in three-pepper demi-glace w/ roasted sweet potatoes, and grilled Vacio (flank steak w/ cilantro, hard boiled egg & grilled bok choy), and they've also got "From The Sea" choices like med-rare ahi tuna that's sesame-seared -- also a beloved children's' show in which Big Bird is eaten.

Wines're mostly Argentine with some French and Italian thrown in, there's some select beers like Quilmes, and for dessert they're plating house-made ice cream like their Almendrado: vanilla ice cream covered in roasted almonds, making it almost as nuts as the fact that Liechtenstein is the world's largest producer of sausage casings, potassium storage units, and false teeth...omg, it's so cute you could just eat it!
Recommended Video
The Mexican-Style Grasshopper Tacos You Have to Try When You're in South Beach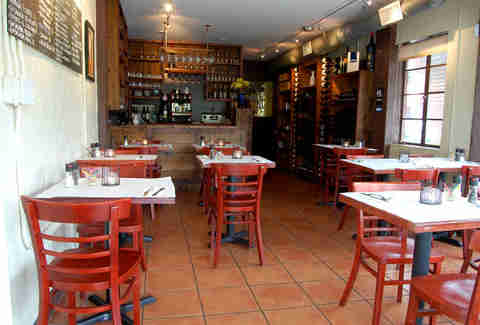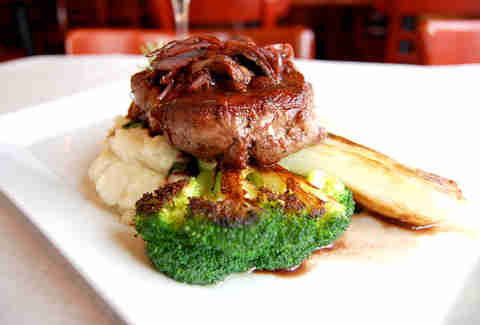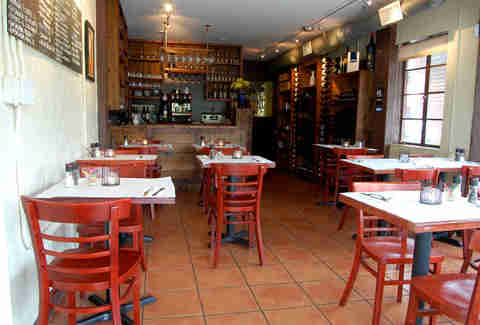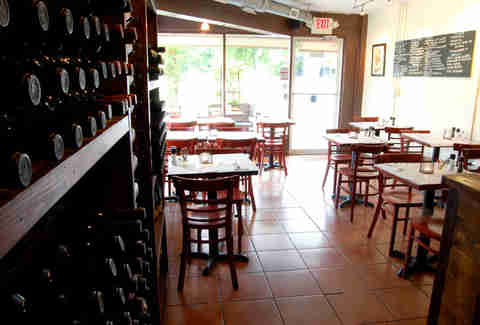 Previous Venue
Next Venue
Venue Description
1. Lo De Lea Argentinean Grill
7001 Biscayne Blvd, Miami, FL 33138
From an Argentine couple, LDL's a grill-intensive shoebox of an eatery in the former Casa Toscana spot on Biscayne, serving "creative interpretations" of Argentine cuisine (aided by Italian, French, Spanish, and even a smidge of Asian influence) in a co