The rapidly overhauled Linkery's back in action with a "peek-a-boo"-window'd kitchen, revamped banquette seating, and a "more permanent" menu with brow-raising bites like fried pastured chicken leg with collard greens & local summer squash, local yellowtail sandos (w/ choice of "toppers" including house-cured Berkshire Bacon and Pt. Reyes Blue cheese), and their "Bacon Wrapped Octopus" -- not to be confused with "Bacon Rapped Octopus", part of Kevin's ill-advised foray into hip-hop Beatles' covers...but still an improvement on Bacon Bros.
Recommended Video
Will Broth Cafes Become the New NYC Coffee Shops?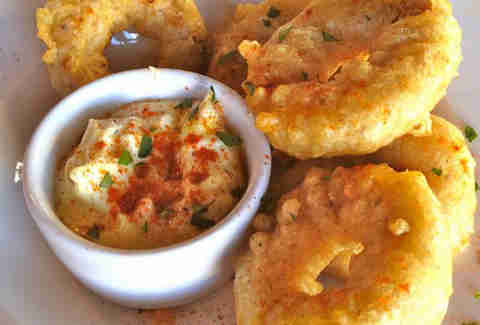 Previous Venue
Next Venue
Venue Description
1. The Linkery
3794 30th St, san diego, CA 92104
The Linkery, as the name might suggest, takes pride in producing an encyclopedic variety of handmade sausages. Beyond just the links, however, this place turns out cured meats and a full food menu, and there's also a wicked selection of wine and bottled/draft beer.