The good folks at Edible East End have done it again! The Great Food Truck Derby is coming back Saturday, August 9. While some asked, "What if all the rival trucks attach those sweet tire-popping spikes to their wheels?" and, "WHAT IF THEY RUN OUT OF BEER?!?", those concerns proved to be unfounded, and the format of top-notch food combined with unlimited beer and wine somehow proved to be a winning formula again.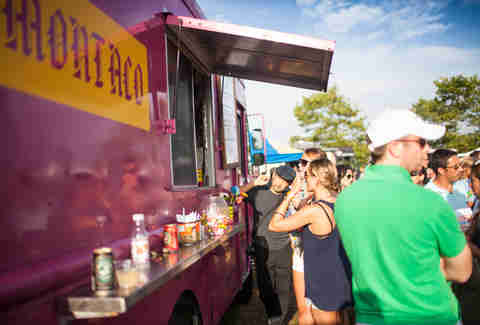 The price of admission entitles you to one serving at every food truck, plus unlimited beer, wine, and other non-alcoholic beverages you don't care about. If you make it through all the trucks, you earn the title of "Fat".
Unlike most derbies, this is not an actual race, so you're gonna have to come up with another reason as to why you're shoveling this Morris Truck grilled cheese down your throat like you're Kobayashi.
Did we mention the unlimited craft beer and wine from local outfits? Cool, just checking.
Raw-agave-sweetened Montauk lemonade start-up Sweet'tauk is back to quench your thirst and inspire you and your friends to make an annoying amount of "'tauk" puns. Enjoy talking that 'tauk.
For those hesitant to buy a ticket for fear that there won't be a truck that carries your favorite traditional dish from El Salvador, fear not! Red Hook's famed Solber Pupusas will be on hand to satiate all your pupusa desires!
Nothing cleanses the palette in between helpings of meat quite like a cookie from Blondie's Bake Shop.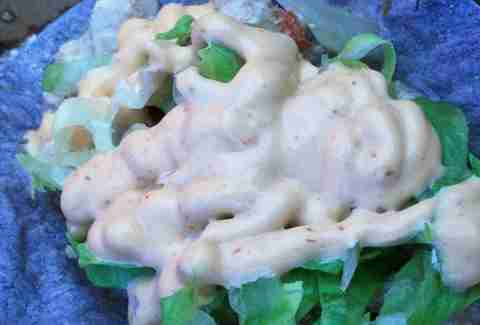 The tortilla for a Montaco fish taco may be blue, but you certainly won't be after a full day of gluttony and pre-5p drinking! Unless you choke at some point, in which case, yes, you might turn blue.