This Winter, we saw heavy-hitters Killen's BBQ, Coltivare, and Caracol splash into the bar and resto scene. And the waves just kept on coming this Spring. But in a good way, not in like a scary, tidal-wavey kinda way. Here are the 12 most exciting bar and restaurant openings that have graced Houston recently, which should help with your Summer eating and drinking plans.
Recommended Video
Proof That Iceland's Ring Road Is the World's Most Beautiful Road Trip
Punk's Simple Southern Food (address and info)
Rice Village
Grandma's fried chicken, sweet corn hushpuppies, and redfish on-the-half-shell are allllll on the menu at this punky new Southern soul food spot from Clark Cooper Concepts. Chef Brandi Key's buttermilk biscuits will soon be available -- stuffed and smothered -- in a mix & match biscuit bar, which sounds like it belongs in fat kid heaven.
Lillo & Ella (address and info)
Garden Oaks/Oak Forest
Meanwhile, in the Heights, a giant yellow Buddha head sits housed in the former El Gran Malo space. With his second concept, Roost Chef and owner Kevin Naderi focuses on pan-Asian street food that you definitely want to eat. Share crispy Vietnamese chicken wings, braised bacon bao, Thai muu noodles, and blue crab fried rice. Bonus: it's open for lunch.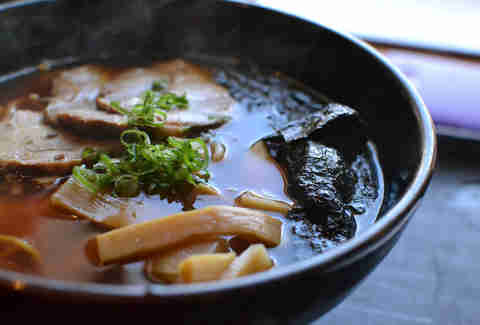 Ninja Ramen (address and info)
Washington
These ramen masters take the ninja thing to heart, from Ninja Turtles-themed cocktails to scratch-made noodles and broth with so much umami flavor only a true ninja could have made it. There're also posters of Homer as a ninja, packets of ramen stealthily hidden in the lights, and (and this is not a joke) a discount if you dress like a ninja.
Siphon Coffee (address and info)
Montrose
The latest concept from Michael Caplan, of Club Uropa fame, isn't a night club -- it's a coffee shop. A coffee shop that keeps late hours, serves craft brews and wine on tap, and has a food menu designed by former Brasserie 19 Chef Amanda McGraw (think pastries, panini, and cowboy eggs Bennies). But it's the Walter-White-esque siphon machine that really sets it apart. This is all you need to know: the bulbous brewer looks cool as hell, then mad science happens and bold and beautiful coffee is born.
VERTS (address and info)
Multiple Locations
The first rule of Fight Club is: you do not talk about Fight Club. The second rule of Fight Club is: if you live in Houston, you do not talk about when something cool came from Austin. But yeah, VERTS (which may or may not be a world-dominating chain from Austin) brought us döner kebaps and we love them for it. These Berlin-inspired street food shops are popping up all over the city, so grab a delicious meat sandwich, curse the state capitol, and be on your way.
Common Bond (address and info)
Montrose
If it hasn't yet, we have a feeling the word kugelhopf (those babies seen above) will soon be entering your vocabulary. This bakery may be fresh outta the oven, but you'll already find a line out the door of people waiting to get their greedy little fingers on anything butter-brushed, sugar-glazed, and chocolate-drenched. Trust us when we say you'll want to get in this line.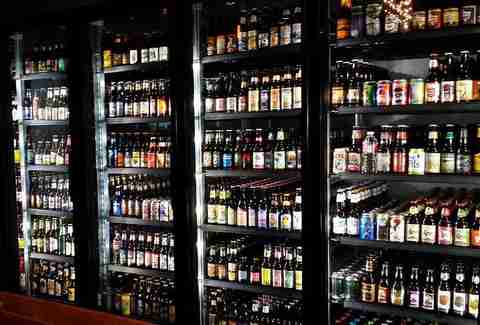 Beer Market Co. (address and info)
The Heights
The guys that brought us Pub Fiction, Celtic, and all other sorts of sweet drinking holes are at it again, this time with a focus on craft beer. We're cool with that. The bar, which rotates through 365 kinds of beers on the reg "so you won't get bored," also has a killer TV setup, a small stage for live music, and a food menu that really makes you want to stay all day eating and drinking tons of beer.
Bradley's Fine Diner (address and info)
Heights
Double James Beard-winner Bradley Ogden got us all greased up with his first Houston eatery, Funky Chicken. Now, he and his son show off the best of San Francisco with their "fine" diner. Emphasis on the fine, because it's in no way like that diner you hit up late-night in a last ditch effort to sober up every other Friday. Go for mod-inspired comfort food like slabs of toast smothered with bone marrow, pork belly, and grits, and a strawberry rhubarb pie that will make you forget anything bad ever happens in this sweet, sweet world.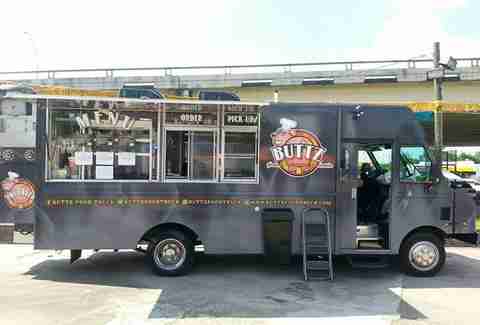 Midtown Mobile Cuisine (address and info)
Midtown
Midtown's first food truck park plans to be a major party scene. It's got picnic tables (with umbrellas!!!) and an urban vibe (i.e. a highway) to remind you that you live in Houston, but in a good way. It's also got late-night hours and a stage for live performances. Go for an awesome rotation of trucks, crawfish boils, mini concerts, DJs, and even the occasional moonwalk, which was totally meant for kids but whatever, you do what you want.
Gyu-Kaku (address and info)
Midtown
If there's anything you need to learn in life, it's how to cook your own Japanese barbecue that has already been carefully prepped for you. Thankfully, this 700+ location international chain has arrived, so we can all breathe a little lighter. Get the bibimbap, a fried rice dish that you'd be stupid not to get, then order a metric crapton of meat and veggies and DO NOT overcook them. Finally, finish with s'mores, which are not super Japanese but there are hot grills so we get it. Hope that helped.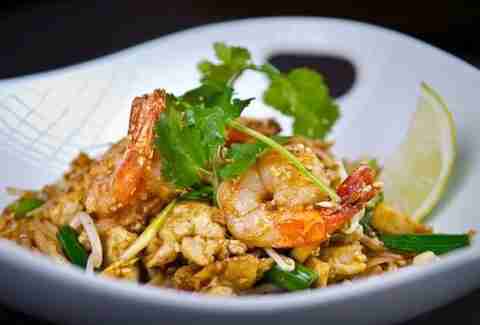 Songkran Thai Kitchen (address and info)
Uptown/Galleria
Former Gigi's Asian Bistro and BLU Chef Jiten Karnani had his new Thai restaurant blessed by a Buddhist monk before opening. Apparently it worked. Along with good karma, you'll find fantastic takes on the food the Bangkok-born chef grew up eating, from authentic homemade curries and tom yum goong to shrimp cakes and crispy duck.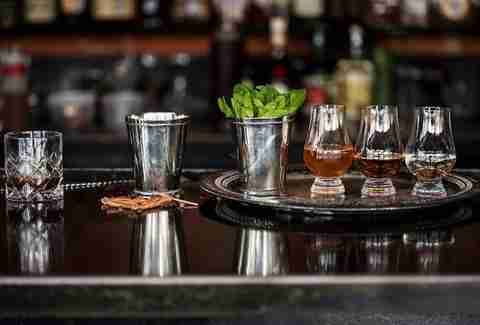 Julep (address and info)
Washington
Okay, so this isn't QUITE open yet, but we're too excited not to talk about it. If you love Anvil, you'll love Julep, the bourbon-centric cocktail bar from former Anvil GM Alba Huerta and the Clumsy Butcher team. The bar has an old-school, punky Southern charm that we haven't seen the likes of in Houston before (think big back porch and a copper-accented historic space). Come for masterfully crafted cocktails and cold seafood dishes from former Pass & Provisions Chef Adam Garcia.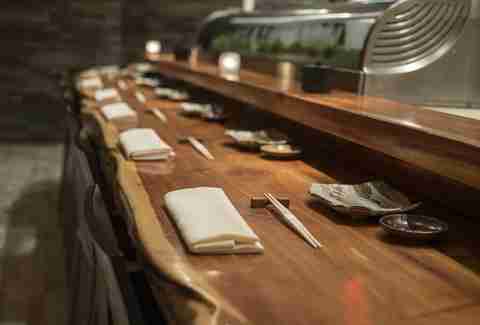 Bonus -- Spring's best re-openings: Thien An, MF Sushi, and ToreOre.
Midtown/Uptown/Memorial
Fan-favorite Vietnamese sandwich and pho shop Thien An reopened on San Jacinto in April after closing in 2012. The highly-touted MF Sushi is finally back in action after it suffered devastating fire damage last Fall. And thankfully (because we love the fried chicken more than a fat kid loves cake), Korean fried chicken joint ToreOre reopened inside the Super H Mart.
This list -- and all the rest -- look even sexier in our iPhone app. Get it now!