Houston is experiencing what we would call a culinary renaissance of intergalactic proportions. While we love us some brand-spanking-new restaurants, we never want to forget about places that are less talked about, but have been tirelessly serving this city for years. So consider this hype for the spots that haven't experienced as much buzz, including places that are literally tucked away in back corners and strip malls. These deserving haunts are worth a visit, or like five visits, because they are that good.
Recommended Video
The Fasties: The First Annual Fast Food Award Show Hosted by Timothy DeLaGhetto & David So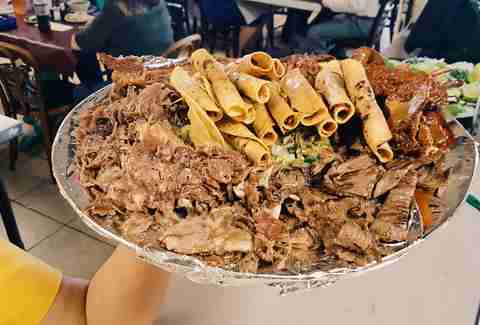 Spring Branch East
You've probably been to more birthday dinners at Tex-Mex haunts like El Tiempo than you can count -- those giant vats of queso won't eat themselves, after all -- but you're missing out if you don't study abroad at some of the more authentic Mexican holes-in-the-wall that dot the city. This Long Point strip center spot is one of those places. Its mole warms the soul, while the heaping piles of its barbacoa de borrego (lamb) with handmade tortillas could feed a small army. Though it may not look like it from the outside, inside is a crowd of loyal followers; follow their lead.
Northline
The city's best-kept secret sits tucked away inside the Culinary Institute LeNôtre. That'd be Kris Bistro, the talented student-run kitchen that dishes out some downright impressive French bistro fare. Not only will you be treated to classics like foie gras torchon and herb-encrusted rack of lamb, you'll also get a first look at the world's culinary future. Oh, and there's chocolate mousse cake (that always sells us).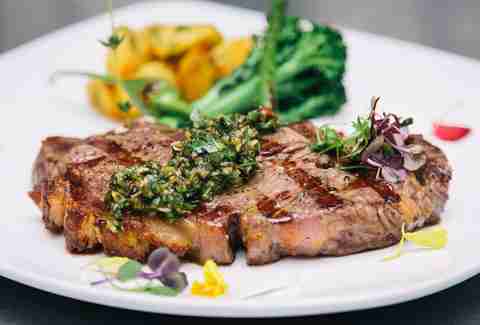 Midtown
Why is it that no one really talks about this place? Maybe because it's a white-linen fine-dining restaurant in Midtown, a land of taco joints, BBQ spots and bad decision bars. Regardless, the best part about this emerald is that's it's hidden in plain sight. The modest, almost severely quiet spot has been open since 2000, with Transylvanian-born chef Johan Schuster using his roots to bring the sometimes-mucky Bayou City a kiss of European class. French for "beautiful good mix," Charivari pumps out a pretty beautiful good mix of trans-European specialties, from Berkshire pork schnitzel and foie gras done "Budapest style" to lobster poached in Champagne butter.
Greenway Plaza/Upper Kirby
Unless you work in Greenway Plaza, we're willing to bet you haven't been to this unassuming burger stand inside a corporate office food court. Even we overlooked this noteworthy burger spot in our quest to compose the city's greatest burger bucket list. The magic begins with never-frozen 80/20 patties that get crisped and erupt with umami flavor thanks to a slather of special soy & shiitake sauce. Then things get serious when customizables like house sambal mayo, Texas chili, and sweet bread or rice buns are thrown into the mix. It may be under-the-radar for now, but it won't remain that way for much longer -- especially since its hot-off-the-press two-star rating from Houston's longtime restaurant critic, Alison Cook.
Montrose
Much like the forgotten-about middle child, this unassuming steakhouse and Italian grill gets lost in the Montrose shuffle of heavy hitters like neighboring Pass & Provisions or the slew of eateries along lower Westheimer. But thou shalt not forget about the second born, as Cory Matthews has no doubt proven in Boy Meets World (just kidding, we totally forgot about him). You won't want to miss this spot, both because of its classic fare -- from ancho-crusted pork chops to smoked duck breast -- and more importantly, because of its BYOB policy. On another note, new dance craze named the Montrose Shuffle? Let's do it.
Spring Branch West
It's actually not that surprising that some of the best fried chicken in town can be found off Blalock inside the badass Asian-inspired supermarket H Mart. Nor is it surprising that the sticky-sweet "hot and spicy" version of the Korean-style fried birds have been known to burn the absolute hell out of heat-intolerant mouths. Unlike that plastic bottle of Russian vodka your friend stole from his dad that you took turns swigging and pretending to enjoy back in the day, we promise this is worth the burn.
Spring Branch West
Head a little further down Long Point and you'll find what looks like the Subway of banh mi shops. Don't be fooled by its boxy, corporate appearance, because instead of questionable-looking chicken and depressingly sad lettuce, you'll be treated to top-quality stuff in the form of char-grilled pork, fresh garlic aioli, and carrots pickled in-house. Build your own sandwich, then tack on some lemon-pepper-and-garlic-butter wings to go, because you don't want to drive back to Spring Branch when you're hungry for them later.
Midtown
Do yourself a favor and go into that Thai restaurant by the Greyhound station that seems like it is oddly inside a Texaco station (it's actually connected next door). Once inside, you'll be hit with whiffs of lemongrass, warm spices, and curries, and you'll know you made a good choice. Your Thai favorites will come out seriously quick, cheap, and spiced to your preferred heat levels if you ask nicely.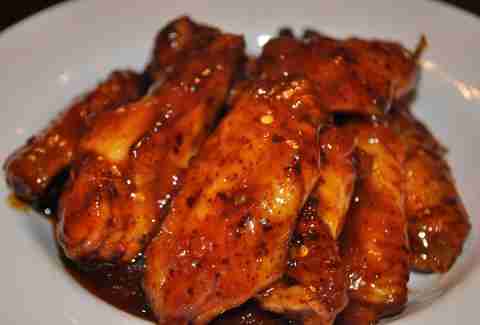 Sharpstown
You should really spend more time in Houston's Mahatma Gandhi District. That's where you'll find this no-frills strip center haunt, just off Hillcroft & 69. On the chaat house side of the operation, traditional samosa and aloo chana sit alongside more Americanized numbers. Gone are the days when you thought five spices were enough; the slow burn from the firecracker 10-spice Pakistani sauce that coats everything from chicken wings to tater tots at the casual side of this restaurant and cafe will prove that soon enough. For intensely flavored beef nihari, a slow-cooked beef stew with bone marrow and rich curry sauce, and sizzling sole tandoori, head two doors down to the dual concept's home-style restaurant.
Heights
You've probably walked right past this diamond in the rough on the way to a bar-hopping session on White Oak or a nice dinner at Coltivare. We're not kidding when we say "in the rough," because the building kind of looks like a tiny prison, with barred doors and cinderblock walls. It also has absolutely zero web presence, which actually makes the authentic Mexican kitchen that much more legit. It's only open 'til 3pm Mon-Thurs and 'til 5pm on weekends, so stop by early to feast on breakfast tacos and one of the best chicken mole plates around.
Sign up here for our daily Houston email and be the first to get all the food/drink/fun in town.