With three new casual spots serving food and drink from morning 'til night and one place that has answered prayers we never knew we had with its pizza-calzone lovechild, it's fair to say H-town has had a pretty good 2015 so far when it comes to new establishments. Here are 10 places to put on your to-do list:
Washington
This London-based Italian import, which opened up its first US outpost in Westchase in August, just opened up its first ITL spot on Shepherd. The eatery has already garnered some well-deserved praise thanks to its impeccable eats, including a pizza-calzone hybrid dubbed the "mascalzone." Your inner fat-kid never has to choose between a pizza and a calzone again.
 
Midtown
An offshoot of Greenway's Oporto Wine Café, this food and wine bar is like the café's younger, cooler brother. The fun, chic space paves the way for a fun, chic dining experience, where guests can munch and mingle over Portuguese and Indian-influenced tapas. Don't miss the Gulf piri piri shrimp, smoky & spicy pork meatballs, and house-made octopus salame.
Midtown
This cool and casual neighborhood bake shop, bar, and restaurant is going to be your new favorite hangout. At least, if the freshly baked breads, house-smoked salmon, wood-grilled burgers, and full bar of craft beers, spirits, and wines have anything to say about it.
Galleria
Don't let the fact that this restaurant sits inside an H-E-B fool you. With a menu created by former Haven chef Randy Evans, the full-service, modern American eatery is legit. Come for Korean fried chicken & waffles, creole shrimp & grits, true Texas BBQ by the pound, and about a million other things.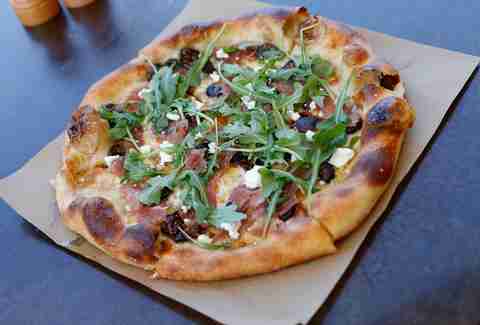 Galleria/Uptown 
Uptown's BLVD Place is now home to this modern restaurant boasting scratch-made Italian foodstuffs that are well worth a visit. Its self-proclaimed love letter to Italy -- which includes light and airy pizzas, scamorza-studded arancini, and heavenly ribbons of house-made tagliatelle -- had us at "hello." No wait, it had us at "ciao" -- because that's cleverer and stuff. 
Washington
This cozy American bistro is the place to fatten up on down-home Southern comfort food. Head to the bright blue house off Washington to gorge on things like jumbo lump crab beignets, chicken fried chicken better than yo' mama's, and the Porker: a sandwich loaded with smoked pork, country ham, and bacon... because THIS IS AMERICA, dangnabbit!
Midtown
This totally chill craft cocktail and beer garden is rocking 49 brews on tap and has already built a loyal following in just a few short months. Hit Sunday's "Food Truck Brunch," where you'll find four or so trucks parked outside to help aid today's hangover while you work on tomorrow's.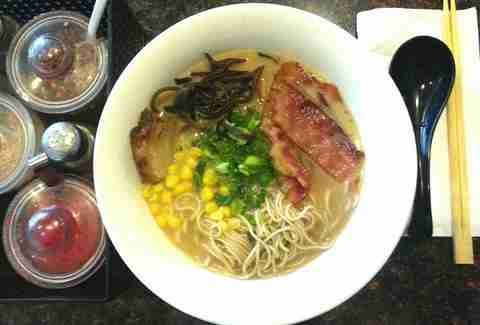 Washington
Great news, yo! A much-beloved Seattle-based noodle shop has expanded its ramen prowess to Houston. The mini-chain is serious about its noodles, serving three different types freshly made for your slurping pleasure. Get the noodles in everything from an outrageously porky tonkotsu to the Tetsu Hellfire, a tongue-tingling spicy dipping ramen.
Washington
Looks like the Washington Ave comeback is really happening, thanks in part to this hot new resto boasting seasonal, elevated comfort food. Scotch quail eggs are made better with Texas sausage and rich gravy. Char-grilled oysters get coated with things like kimchi and Gochujang butter. And chicken? The whole thing gets deep-fried and plated with cauliflower gratin. Just make sure you save room for the milk & cookie service. 
Montrose
This new coffee house, an adjacent but separate entity to sister restaurant Canopy, dishes out house-made pastries and impressively good small bites -- think five-spice calamari, lil' chicken fried steaks, and an empanada trio -- alongside expertly crafted cocktails and coffee. And they do it ALL. DAY. LONG (i.e. from 6am to midnight).
Sign up here for our daily Houston email and be the first to get all the food/drink/fun in town.