Some questions are asked over and over again. What's new? Where should I eat? Where can I get foie gras with my taco? 2016 was a good year for restaurants in Las Vegas -- for not only quality, but also an insane amount of variety and creativity. From celebrity chefs to dive bar kitchens, more than a few new spots delivered on their promise to shake things up over the past 12 months.
Henderson
A great date spot with a casual dining room, lounge, and bar alongside a majestic view of the Strip from the Anthem/Seven Hills area of Henderson. Standard & Pour was put together in part by the team behind Downtown favorite Carson Kitchen. The new place specializes in shared plates and while some offer a fresh take on American comfort food, others belong in a category all to themselves -- like the Snail Wellington (which is exactly what it sounds like) and venison tartare.
Venetian
This Miami import specializes in global cuisine in a Cuban-inspired setting -- and nothing is off-limits. Revamping the majority of its core menu to fit its new location, Sugarcane covers a lot of ground while developing the most diverse new menu of the year in Las Vegas. Small plates include tasty bites from goat cheese croquettes to a crunchy marinated fluke with charred onions. Steaks, octopus, and Korean-style short rib are cooked in an open fire grill visible from the dining room while the whole roasted chicken could be the best dish of its kind on the Strip. We're also big on the varied lineup of grilled vegetables. It's hard to find a restaurant in Las Vegas that does so many things so well.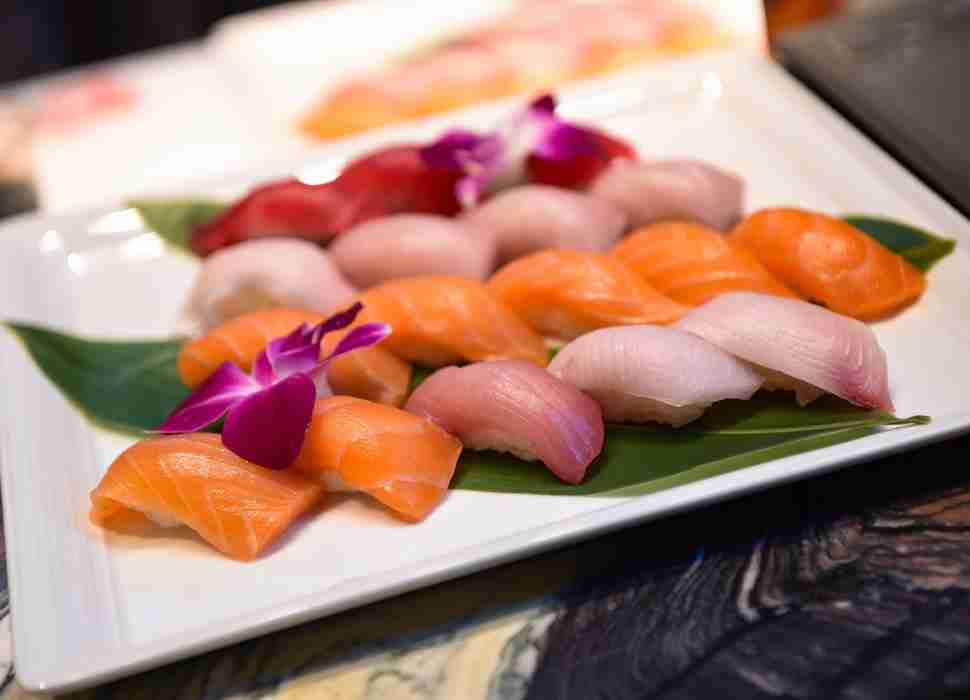 MGM Grand
It's been a long wait, but Masaharu Morimoto finally has a restaurant in Las Vegas. The original Iron Chef is looking to deliver on all fronts -- from sushi where even the rice alone tastes amazing to a teppan grill ready to serve the best sukiyaki you've ever had in your life. He mixes things up with tuna pizza and duck meatball soup with fried rice, but you can't go wrong with anything whether you want to stay traditional or go unconventional. Just draw your inspiration from a meat-carving station in the middle of the dining room and take it from there.
East Valley
The team behind Naked City Pizza gained nationwide fame for its Guinea Pie and spicy Suicide Fries at two different locations. Now it's moving on to a new concept: Naked City Tavern -- which pushes the boundaries of its casual cuisine after taking over the Blind Tiger video poker bar. The menu covers more ground, including wings and sandwiches, in addition to the signature pizza. But the real fun comes with the "Chef's Menu" -- with a selection of not-so-obvious bar grub. The Foieco is a foie gras taco served inside a homemade corn tortilla while the Charleston Picnic is a South Carolina-style shrimp boil with corn on the cob, red potatoes, and chicken andouille sausage. Our favorite though is the candle made from bacon fat -- yes, lit candle -- which melts while you eat in an addictive oil and balsamic mixture that you won't stop dipping your bread into.
West Valley
This new spot from Chef Stephen Blandino brings fine dining to Desert Shores, with both indoor and outdoor seating that overlooks a small lake. Blandino draws on his experience from Charlie Palmer Steak, with carefully prepared cuisine that includes smoked venison and Japanese A5 wagyu beef. Despite the restaurant's name, the dishes are inspired by recipes from around the world, including New Zealand and Spain, to create a menu that feels adventurous yet comfortably familiar at the same time. A multi-course menu is a great deal -- especially with unlimited wine pairings added in for $25.
Toddy Shop
West Valley
The Inn Zone needed someone to run the kitchen at its bar on Rainbow and Westcliff so Chef Hemant Kishore stepped in and made the most of the opportunity with the Toddy Shop. In addition to serving traditional bar food for the regulars, there's also a selection of authentic dishes from South India -- in contrast to most Indian restaurants in town that serve food from the northern region. The traditional favorites include kothu parotta, a stir fry of flat bread, veggies, and beef, and the Pot of Biryani, a mixture of chicken and basmati sweetened with cashews and raisins. Other parts of the menu are fair game, with Jamaican jerk and Asian flavors finding their way in the dishes, including an amazing Chinatown-inspired burger. Everything is made in-house with ingredients sourced from local farmer's markets.
The Cosmopolitan
The lounge atmosphere of Beauty & Essex is a perfect fit for the Cosmopolitan offering plenty of energy to match lively spots like STK and Jaleo just steps away. The pawn shop by the front door is a good gimmick -- whether anyone actually spends money there or not -- and is a fun contrast from the stylish interior that lies beyond the host stand. So bring your friends, enjoy the shareable plates, and don't think twice about keeping your voices down. Just make sure to try The Woodsman (a cocktail made with muddled pears and Woodford Reserve), begin your meal with a few bites from the raw bar, and have the donuts for dessert.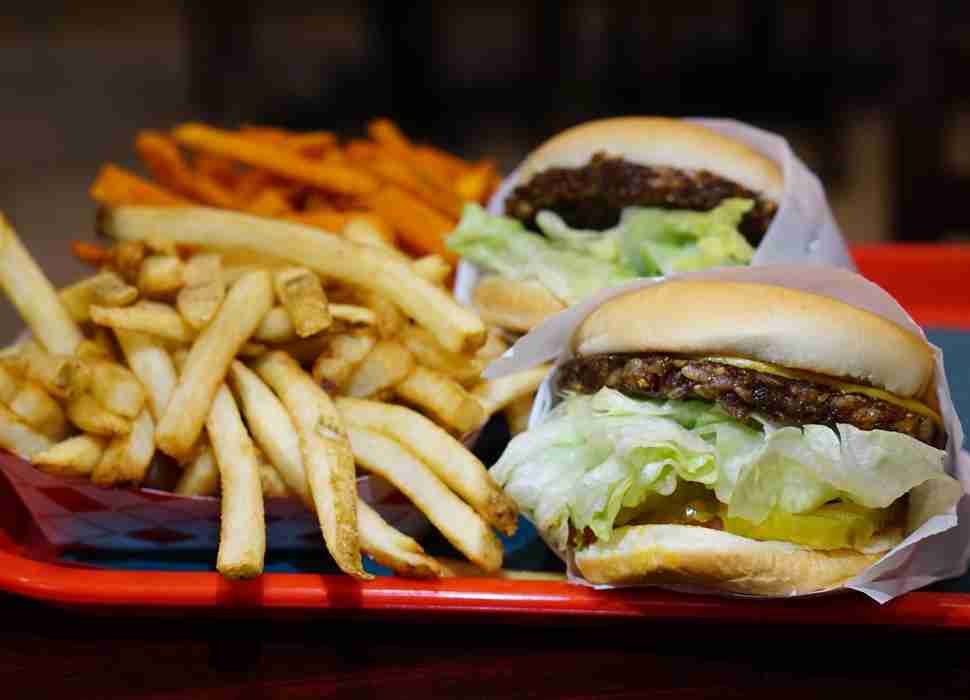 Southwest
Maybe one day you'll see a version of this on every corner? VegeWay is a drive-thru burger joint that's 100% vegan. It was founded by the chef behind Veggie House, a vegan spot in Chinatown, and some of the dishes do have a bit of an unexpected Asian flavor like the faux roast beef sandwich. But it's the burgers that are the big draw with house-made plant-based patties (that are also sold separately to take home) and surprisingly addictive French fries that have just a touch of endearing sogginess to them.
Summerlin
It's not hard to find Mexican food in Las Vegas, but Casa del Matador manages to offer a fresh take on familiar items like street tacos, burritos, and enchiladas. The grilled carne asada and braised carnitas are both exceptionally good but the food is only half the story, so give plenty of attention to your bartender. The Founder's Margarita could be the best take on the cocktail for under $20 -- not too sweet and very smooth. If you want to stick with the hard stuff, there's more than 120 choices of tequila to sip on and a hefty mezcal list.
Mandalay Bay
Chef Shawn McClain's latest venture has a lot going for it, living up to the "social" part of its moniker with a bright open dining room that includes two bars, a comfy lounge area, and outdoor balcony seating. The secret weapon however, is the exceptional cocktail program by famed mixologist Tony Abou-Ganim -- with fun stuff like draft cocktails, swizzle pitchers, and shots of house infusions. So what about the food? Most dishes are designed to share, from flatbreads and pretzels to mesquite grilled steaks and seafood. But the just-for-one serving of the Modern Fried Egg seems to get the most attention, a delicate cooked egg still within its shell with caviar and corn pudding.
West Valley
Founded by a French culinary team to offer chef-driven food that's also healthy, there isn't another restaurant in Las Vegas quite like this one. Initially only open during lunch hours, Eatt took its time in perfecting its menu and only recently launched its dinner service. The results are well worth the wait, with careful attention to detail paid to every bite, from soups and salads to chicken and seafood with more than a few vegan and gluten-free options available. Red meat is given a more delicate treatment than what you may find in your typical Vegas steakhouse -- and it's a welcome change of pace. The healthy aspect is counterbalanced by the strong dessert and pastry options although the flavors are drawn more from the natural flavor of fruits than excessive sugar.
Chinatown
With multiple locations in South Korea, this operation expanded into the United States by planting its flag in Las Vegas. Beef and pork are charcoal-grilled at your table, with an emphasis on the quality of meat and ingredients. It's designed to feel like an authentic street market, with bistro lighting overhead and faux storefronts covering the kitchen, but it's the food itself that will transport diners overseas, offering the best Korean steakhouse experience in Vegas.
Off the Strip
On the surface, it appears to be little more than a hole-in-the-wall drinking spot and while the cocktails are great, it's the food that truly stands out. Everything is made in-house from locally sourced and organic ingredients. That means the meat in your burger may have been walking around on four legs less than a week earlier. The menu specializes in familiarity -- but the wings and grilled cheese bacon sandwich could be tastiest versions you'll find in Vegas. The beer list features not only local breweries, but also ones from throughout the entire state of Nevada, with Reno and Virginia City represented. Even vodka and gin is supplied by the Las Vegas Distillery. It's hard to find a bar that champions Nevada more than this place.
The LINQ
Gordon Ramsay's fourth Las Vegas restaurant is by far his most casual. In fact, it's pretty much a fast-food joint, with fried items served from a grab-and-go counter. But it would be tough to find Fish & Chips this good anywhere else. Made with Alaskan true cod in a custard batter, they come with a choice of six sauces (try the curry and mango) and "dirty" fries with options for different spices and seasonings. However, it's the Biscoff Shake that steals the show made with pieces of the famous European cookie.
Sign up here for our daily Vegas email and be the first to get all the food/drink/fun in town.