An NYC legend just brought its famed family-style Italian to Vegas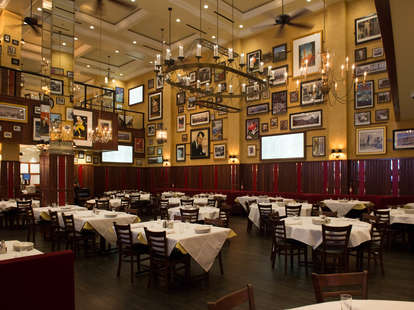 First came New York-New York. Now, that city's 9in-high eggplant parm has finally arrived, although not at the hotel you might think -- revered family-styler Carmine's has landed at The Forum Shops at Caesars Palace in a space big enough to fit 750 people, aka, 9.3 Italian families.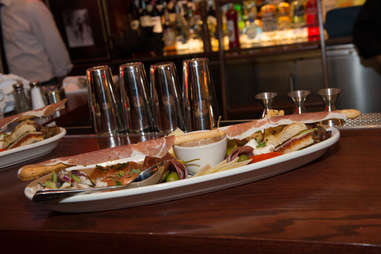 Even the antipasto plates are huge.
And now to the huger, uber-sharable mains, starting with this Chicken Alla Romana.
That's nine inches of eggplant Parm. Yes, you saw it in a movie once.
The meatballs only come in orders of six! Luckily, each could feed a family that large.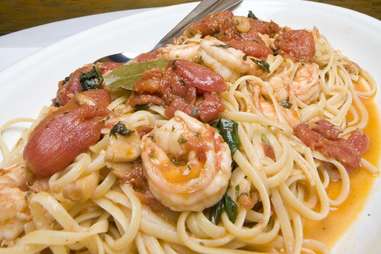 The red shrimp sauce on this linguine doesn't refer to a short person from the Helen Mirren flim.
Family-style drinking! Get the sangria made with cantaloupe & blanco vermouth.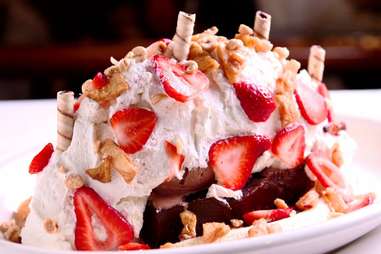 The Titanic Sundae has but 10 "softball"-sized scoops of ice-cream. Good luck.