You would never find this place if you didn't know it exists. So, we'll tell you: é by Jose Andrés exists, quietly hidden in a room adjacent to the chef's larger, more-well-known Jaleo inside The Cosmopolitan. It has but one steel-topped bar, which seats eight, and is backed by a red velvet curtain, which is made of actual velvet, and not cupcakes. Although it wouldn't be totally shocking if the 15-course tasting menu -- which costs $195/person and anywhere from $130-$300/person for booze pairings, and takes an avant-garde look at Spanish cuisine -- could pull that off too.
Recommended Video
This Rooftop Bar Makes the Biggest Ice Cream Sandwiches & Cocktails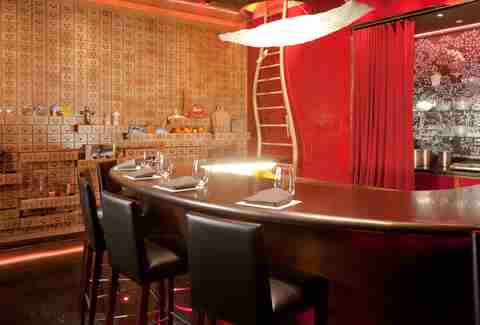 You won't be needing the escape ladder back there; you'll wanna stay as long as you can.
Hey everyone, let's give Jose a big hand!!!
Jose's specialty "tacos", which are essentially caviar in a meat shell.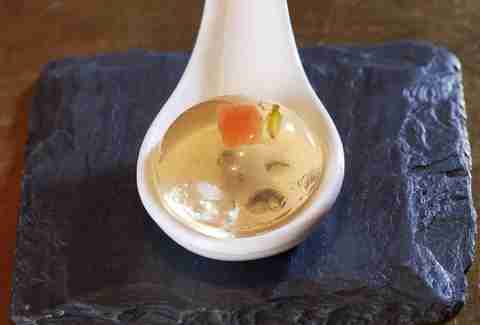 This is a cava sphere, which is basically a gelled sangria with watermelon and mint.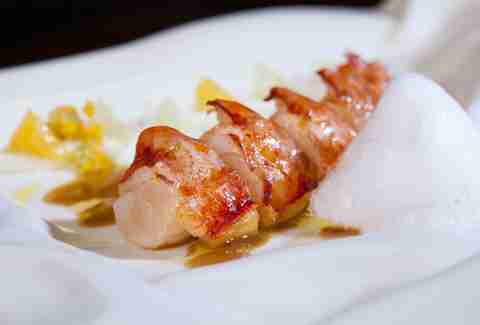 You'll have to be happy with this photograph of the lobster with citrus and jasmine, because they make you turn your cell phones off during the entire meal. That candy will just have to crush itself.
Not sure how to eat this crispy chicken skin in escabeche? That's fine, as you'll be walked through every dish bite-by-bite.
Olive oil + chocolate + giant bowl = classy Willy Wonka, if he wasn't busy trying to kill children.
And why not finish it off with some Air Chocolate Truffles? Who needs edible red velvet curtains?!
Previous Venue
Next Venue
Venue Description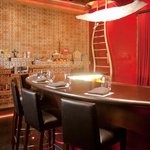 1. é by Jose Andrés
3708 Las Vegas Blvd S, Las Vegas, NV 89109
An eight-seat, steel-topped bar hidden inside The Cosmopolitan that boasts a super-swanky, super-delicious tasting menu costing $195/person, and that's before you even factor in all the booze you're gonna be drinking.