If there's one thing you have to do this month, it's... well, these 28 things... but you should probably also go to the many sweet Sin City eateries that've opened this summer before summer actually ends. Luckily we've got a list of the 12 best new restaurants in Las Vegas, right here...
Downtown
Much like Carson Kitchen before it, Therapy has set a new standard for restaurants in the Fremont East area of Downtown. Look carefully, or you might walk past it, with dark windows that hide the tall ceiling and energetic atmosphere inside. Start the meal with the "In the Gnudi," a take on baked ricotta with truffle honey and fig jam that could be the best appetizer in Vegas. Wash it down with one of four sangrias on the menu, and make sure you get the oxtail empanadas or Big Sexy Wagyu burger at some point. Most items on the menu are perfect for sharing.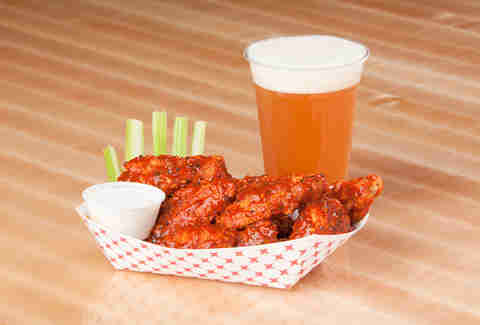 The Venetian
Anchor Bar claims to have invented the chicken wing at its home location in upstate New York, so a restaurant with such a boast better be ready to back up the claim by serving the bar-food staple perfectly. There's no dining room and the pull-up counter is cozy, but the wings live up to the hype and are worth a stop, especially if you're catching a Buffalo Bills game on TV or plan to take an order back to your room upstairs at the Venetian.
Downtown
Part of the new wave of Downtown restaurants, the best items from Glutton come from its wood-fired oven, whether it's a bacon & fig flatbread, or vegetables like shaved Brussels sprouts or curried cauliflower. The caramel corn profiteroles take advantage of the trend of turning popcorn into dessert, while the quiet patio in the back could be an even better place to grab an outdoor drink than the Container Park next door.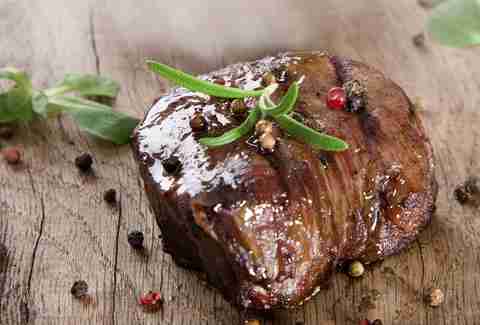 Westgate
There's a new challenger to the top steakhouses in Las Vegas. After building its reputation in Park City, Utah, the latest restaurant at the Westgate is making an impression at the hotel Elvis once made famous with a record string of sold-out shows. And if the Snake River Farms Wagyu beef isn't enough for you, you can always head down to the lobby and check out the "Sexxy" topless revue after dinner.
Downtown Summerlin
Most of the food, including the sauces, are made in-house, and the diverse menu has wok-fired kung pao chicken alongside a tasty pot roast and Hawaiian sticky ribs. The pizza choices were recently given an upgrade and go perfectly with one of the local beers on draft. Need a place to bring your pet? Not only are dogs allowed on the patio, but they're given their own bowl of water and doggie menu. We hear the brown rice and ground beef is supposedly pretty delicious.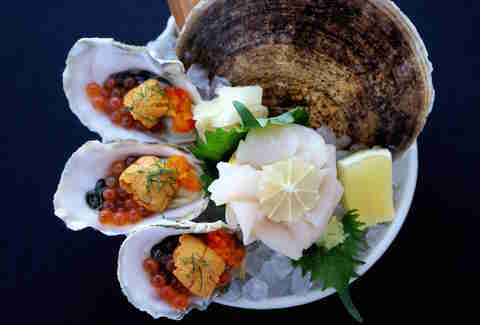 West Valley
Opening with little fanfare but an industry buzz that's made it one of the most highly regarded new restaurants in months, Other Mama has a free-flowing menu that is seafood oriented and based on ingredient availability, but doesn't stick too close to any single style. Chef Dan Krohmer got his feet wet making sushi away from home, working under the table in Japan, before going legit in Las Vegas and opening the restaurant he's always wanted.
Downtown
Found on the ground floor of the Ogden condo building, Itsy Bitsy is a communal social spot, perfect for the growing Downtown boom, where Zappos employees mingle with artists and college students. The Asian tapas menu is relatively small but efficient with shareable appetizers, create-your-own ramen bowls, and hand rolls that are color-coded with rice paper... in case you forget which one you ordered.
Silverton
Special attention to detail is given to everything on the menu, and whether the food is Chinese, Japanese, Vietnamese, or Thai, everything is made with surprising authenticity for a place where your order is made at the register. It may be served on a tray, but the seared duck rivals any you'll find in a more formal setting.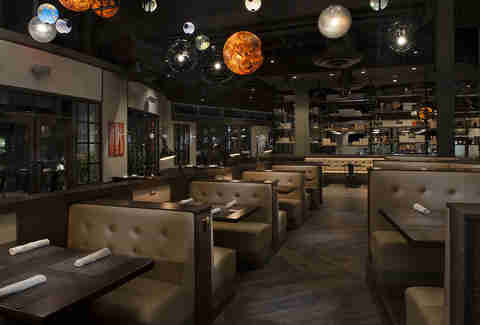 Downtown Summerlin
The menu is farm-to-table fresh with a neighborhood bar atmosphere and plenty of space whether you sit inside or outside. Promising an education in food and beer, the principal lesson you learn here, while no doubt chugging one of the rotating craft brews on tap, is that regardless of what you order, make sure it comes with the awesome bacon cheddar tots and Sriracha ketchup on the side. Wednesdays are karaoke night, but if the music is a little too loud, head out to the bigger-than-expected patio for a game of beer pong.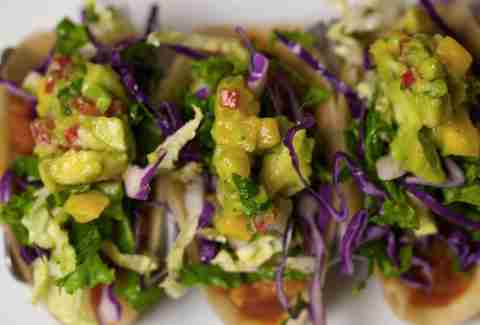 Downtown
There may be no meat, milk, or eggs on the menu, but the food is so delicious and fresh, it will keep carnivores coming back for extra bites of the quinoa spaghetti meatballs and picante pineapple pizza. Despite being open for just a few months, VegeNation is already a clear favorite for the best vegan menu in Vegas. And with a hangover smoothie made with coconut, pineapple, orange, and kale... it's also a clear favorite for the up-too-late-at-the-club crowd as well.
Off the Strip
Feeding addictions since 1969 at its original location in Santa Barbara, The Habit Burger Grill has built a loyal following with "Charburgers" cooked over an open flame with fresh ingredients. One option includes USDA Choice tri-tip steak with BBQ or teriyaki sauce. And if French fries are too boring for you, you can always order some tempura green beans on the side instead.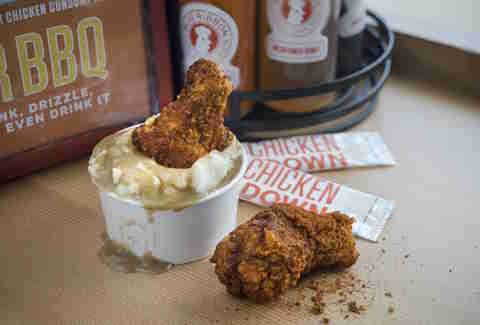 Downtown Summerlin
After keeping the bowlers and music fans at Brooklyn Bowl full, Blue Ribbon Fried Chicken has opened its first off-Strip location at Downtown Summerlin. The main dish is known for a crispy, spicy skin that tastes best when dipped in one of three honeys -- wildflower, wasabi, or chipotle. Wash it down with a caramel macchiato milkshake or better yet, a choice of beer on draft.
Sign up here for our daily Vegas email and be the first to get all the food/drink/fun in town.