Yes, monuments attract tourists, and tourists attract Angus Steakhouses. But fear not, because no matter which landmark you're checking out, there's always something delicious to eat nearby...
Recommended Video
This Restaurant Reinvented the McGriddle
Big Ben/Roux at Parliament Square
Westminster
What you're getting: Cod
While the view may not be quite as sweet as from the top of Big Ben, the food here certainly makes up for it.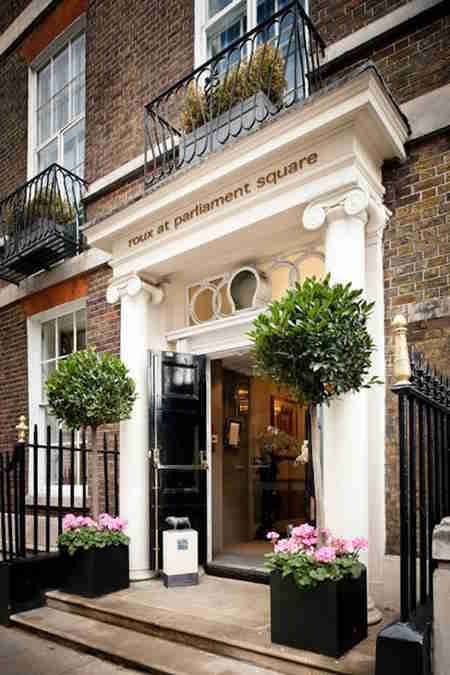 Headed up by Chef Michel Roux Jr., who has two Michelin Stars under his belt, get ready for plates that are as tasty as they are beautiful. Despite that, the place still serves a good old-fashioned cod & chips with beer batter.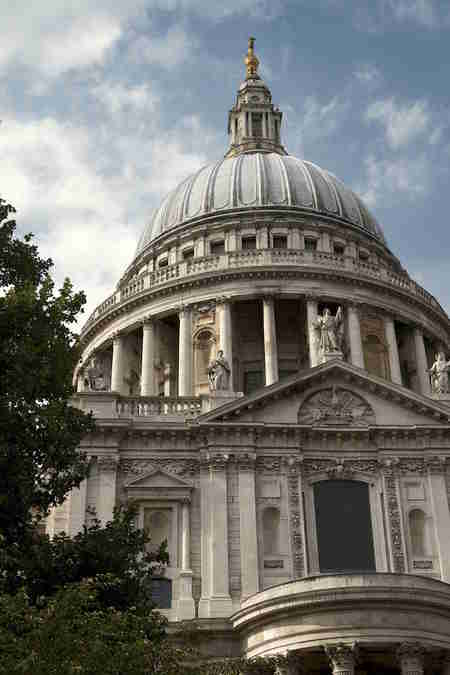 St Paul's Cathedral/Barbecoa
St Paul's
What you're getting: Steak
Kill two London birds with one stone at Barbecoa: gorgeous steaks at a ...
Jamie Oliver restaurant and a stunning view of the dome of St Paul's Cathedral. There's even a butcher downstairs if you fancy taking some home.
Tower Bridge/Restaurant Story
Bermondsey
What your'e getting: Full Story
When this place opened, it was the hottest table in town. Two years and a Michelin star later and tables aren't that much ...
easier to come by, but well worth the fight with seven or 10 courses (called a Half or a Full Story, naturally) that will take your mouth and your mind through a journey by candle light (which will melt into beef drippings).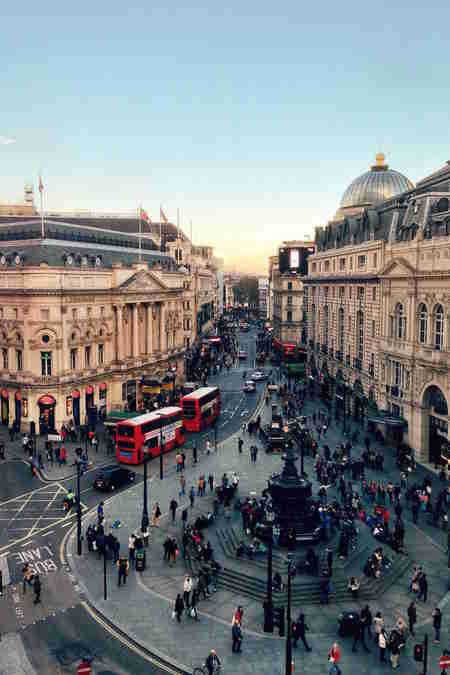 Piccadilly Circus/Hawksmoor Air Street
Piccadilly
What you're getting: Royal bream
As brilliant as its meat is, Hawksmoor Air Street's seafood shines just as ...
bright, so grab a table in the Art Deco dining room and order up the royal bream, baked in a bag like a present with garlic, rosemary, and chili.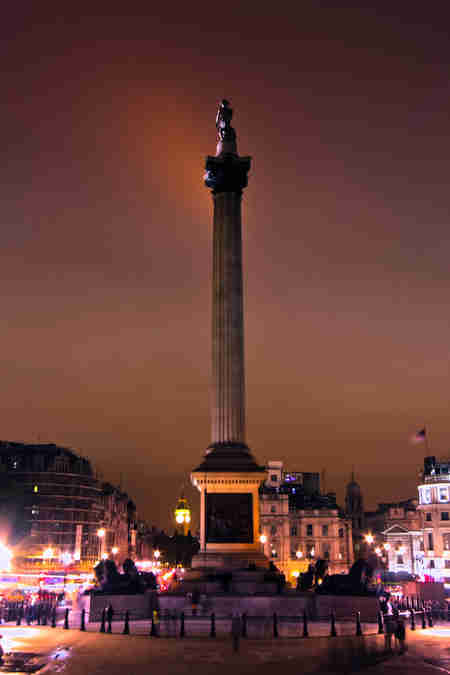 Trafalgar Square/Terroirs
Charring Cross
What you're getting: Lamb chops
On a tiny off street, this wine haven is literally steps from Nelson's Column.
With a charming wine bar up top and a larger dining room hidden in the depths, the food is bright and fresh and there's more wine then you'd even know what to do with.
London Eye/Troia
Southbank
What you're getting: Mixed grill
Salmon-colored walls, lots of tables, and very attentive service greet you at this shamefully overlooked Mediterranean restaurant located just by the river. 
It's easy enough to get a table and the food comes just when you need it most. Southbank can feel a bit like a no man's land sometimes, but Troia is there for you with bright flavours and well-seasoned grills perfect for giving you the strength to keep going.
Houses of Parliament/The Cinnamon Club
Westminster
What you're getting: Tasting menu
The Cinnamon Club, located in a former Victorian library, takes simple Indian to ...
another level. With dishes filled with familiar flavours but served in new and stunning ways, it hits a note somewhere between indulgence and nostalgia. It's currently getting a face lift, and will reopen on September 10th, so get ready.
Buckingham Palace/Quilon
Westminster
What you're getting: Prawn masala
Modern and sleek, but easy and comfortable, this Southwest coastal Indian restaurant brings the flavours of Goa and Kerala to London (with a distinct lack ...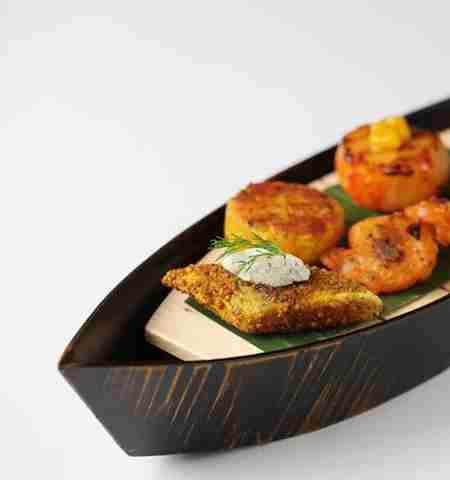 of sand & sun). This Michelin-starred joint flies under the radar most of the time, due to its lack of major signage and low-key attitude, but it's well worth seeking out, especially when visiting the royal family.
Tower of London/Draft House Seething Lane
St Katharine Docks
What you're getting: A burger
On the intersection between The City, cheap side, and tourist central is a maze ...
of tiny streets from darker days of London and luckily this jackpot of a pub. Ideal for catching a game score (the place shows pretty much everything), playing a game of beer pong (seriously), and enjoying a solid selection of food and all the beer you could ask for.
No. 10 Downing Street/The Northhall
Westminster
What you're getting: Chicken, truffle & polenta
Just around the corner from Number 10, the Corinthia Hotel serves up fresh British produce with an eye for seasonality.
High ceilings, chandeliers, and plenty of gold, this place is pretty opulent, but then again, it never knows who might walk in, so it's dressed for all occasions.
Sign up here for our daily London email and be the first to get all the food/drink/fun in the capital.