After helming The Ivy for 15yrs, chef Alan Bird is still climbing steadily upwards by opening this five-story Georgian townhouse drinker/diner just yards away from Smithfield market, where there's literally ample room to get creative. As in three different cocktail bars. Which is how they're coming up with madness like this Fresh Approach, whose lemon vodka & lemongrass are aided by a tiny teapot of "limoncello fog", which you'll still be in hours after consuming it. The decor's reminiscent of a living room belonging to someone richer than you, so make sure you don't spill that Absinthe Frappe (yes, they make those). Or, if you hit the open-air rooftop bar, you'll find a potent bourbon/ vodka/ tequila number that's bottled and served fizzy. There's a casual chow-list to accompany all of this, featuring this Smokin' Bird Burger (smoked pulled beef brisket with smoked Lincolnshire poacher), or you can class it up with lobster for a throughly reasonable £12 total. The larger stuff includes this, ahem, "salad" of crispy pork cheeks with cracklings and bacon, and he will, of course, be putting out the famed shepherd's pie from The Ivy, after which you'll be in no condition to steadily climb anything.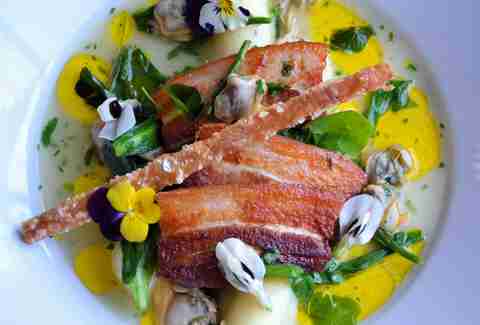 Previous Venue
Next Venue
Venue Description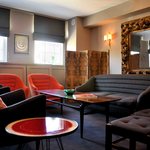 1. Bird of Smithfield
26 Smithfield St, London, EC1A 9LB (Clerkenwell)
Bird of Smithfield is a resto by the ex-chef of Ivy, Alan Bird, who's dishing out brisket burgers, "limoncello fog," and other inventive eats in a huge space with three bars and an open-air rooftop.