Delicious Italian BBQ on a Hackney rooftop
From the folks who brought you Lardo (and who're obviously on a mission to make you one yourself), Coppa sits on a roof overlooking London Fields, slinging a delicious lineup of Italian meats on weekends only, because if it were all week long, your lardo fate would be sealed...
It's actually got room for more than 200 people, most of whom can find a space in one of these beach capannas or on one of the many deck chairs, and it's "sticking around for the entire Summer". Easy, there -- the full 48hrs?!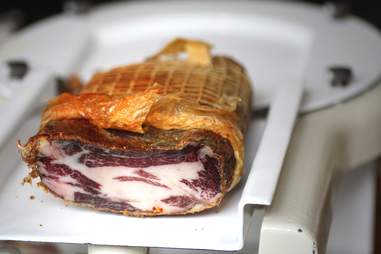 They raise their own pork (heyo!), and use it to make antipasti like coppa & speck, plus fried rice balls loaded with their firey hot 'nduja. There's also a BBQ, heating up a lineup of spiedini (Italian kebabs) loaded w/ the likes of lamb, rosemary & anchovy.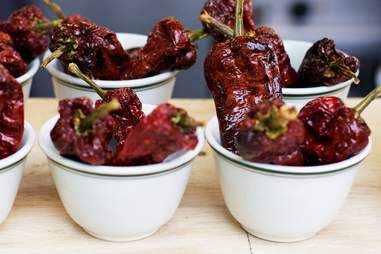 Spice things up with these fried red poblanos, and, if you prefer your food at sea-level, they also have a food cart in the park itself, slinging shaved granita w/ homemade cordials, hot dogs by Native Breeds, spiedini & ice cream sandwiches made with Gelupo's gelato -- be careful though, because you'll be anything but a speck afterwards.