Truffled martinis and "no geographical boundaries"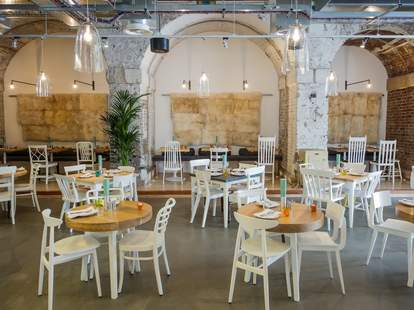 After spending eight years on the other side of the globe, award magnet Bruno Loubet is back in Blighty with The Grain Store; a King's Cross resto whose eclectic menu knows "no geographical boundaries" (there's even a section for deserts! Oh, wait...).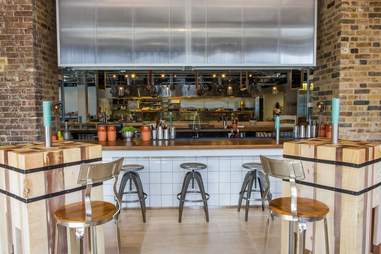 To add to the variety, you can even spring for a "Surprise Menu", which is a list of surprises you can choose from five-/six-course tasting menu chosen for you by the chef -- at only £30/35, it's a pretty surprising value, too.
So: what to expect? Well, how about globally influenced small plates like this seared asparagus doused in gazpacho sauce, as well as some crudités w/ a "cashew & yeast dip and olive soil" that you can plough into.
As plates get bigger, they become even more wide-ranging: you can get anything from this peach, salted watermelon & basil salad w/ salmon confit in chilled broth, to a corn tamale w/ sticky pork belly, to kimchi cabbage & stuffed chicken wings steamed in a lotus leaf.
To handle the equally ambitious drinks, they've looped in famed booze-smith Tony Conigliaro, who'll be mixing up martinis using truffle-infused sherry, plus a drink made w/ self-brewed Butter & Hay liqueur, which shockingly isn't consumed through a straw.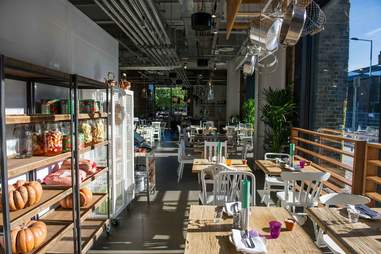 One side of the resto looks out over Regent's Canal…
… while the other gets a view of the newfangled Granary Square, which's counting on regular events, open-air movies, and restos like this one to make their dough.