With its vast food scene, London has essentially become a huge restaurant petri dish. Except, you know, without the mould. While many spots will never quite make it, some will flourish and deserve to be cultivated. These are the London-based restaurant chains that need to be taken off the, er, chain and let loose on the rest of the nation...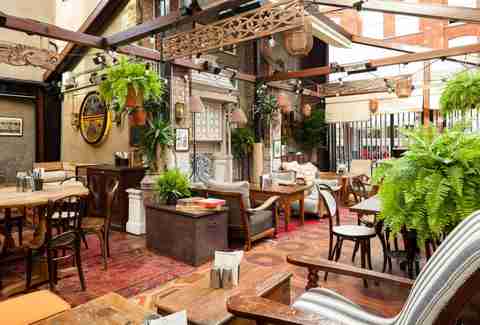 Established 2010
Number of locations: 3
What it does: Styled as a Bombay cafe with excellent cocktails, and fantastic Indian food served in a kitschy, yet effortlessly cool setting
Why it might blow up: While the first location was a slow burner, the second and now third have been overflowing since the word "go." With lots of small plates and a vast variety of flavours, its a no brainer for a group of friends on a night out.
 
Established 2009
Number of locations: 6
What it does: Venetian tapas in a Brooklynite space. It's moderately priced, so it's easy to loose an afternoon into evening while ploughing through brochette, meatballs, and arancini, washed down with a Negroni or five.
Why it might blow up: After basically changing the way Londoners dine out (that is, making us grow used to small plates, no reservations, and the idea of tattooed staff in ripped clothes), it's time for Russell Norman to get to work educating the rest of the country.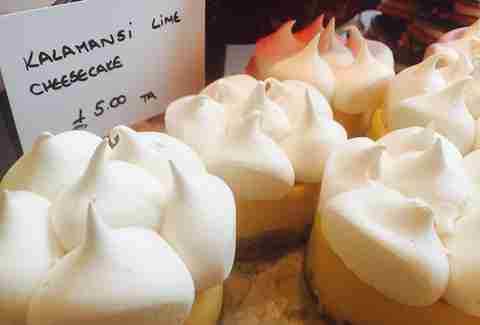 Established 2002
Number of locations: 4
What it does: Fresh and light deli and cafe with a takeaway business. Bowls of salad, pasta, and pastries welcome you when you set foot in the place, reminding you how delicious lunch can be.
Why it might blow up: With two cookbooks and a very active online store under his belt earning him a devout global kitchen following, Yotam Ottolenghi walks that perfect line between exotic and comforting. Dishes have a slightly healthy focus, but disguised under layers of fresh ingredients, you can never have just one bite.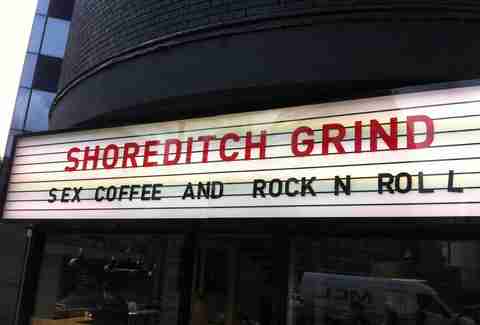 Established 2011
Number of locations: 4
What it does: Coffee and cocktails might seem like an obvious combo, but what happens when you throw a recording studio into the mix? An all day/all night land of fun times where you'll find anything from freelancers typing away by day to a bevy of gorgeous gals out for a night on the town.
Why it might blow up: Modern life means we never have to slow down, so its seamless transition from coffee shop to cocktail bar covers all bases, no matter what the occasion or time. It is currently crowdfunding to bring its bean roasting in-house, so big things are already in the works.
Established 2012
Number of locations: 4/5
What they do: While technically two different business, they're both part of the mammoth collection that makes up the Soho House Group and frequently share a premises.
Why they might blow up: They do what they say on the tin (i.e. dirty and delicious burgers and rotisserie chicken) but with a certain style and panache that we've come to expect from SHG. With a borderline cult following in London it only makes sense they would aim for world domination. While they've already opened their first international combo in Chicago, it's across the pond so, whatever.
Established 2011
Number of locations: 13 & counting
What it does: It's taken the art of thin-crust pizza and thrown some seriously time-intensive sourdough at it, creating a pizza that frequently gets touted as some of the best in town.
Why it might blow up: It was one of the first to bring Neapolitan sourdough pizza to the UK, and once you've had it, you can't go back. The rest of the country will soon begin to agree.
Established 2005
Number of locations: 5
What it does: Taking a cue from our neighbors over in Italy and Spain, where most wine shops double as cafes, it's gathered a wine list nearly 285 strong with a massive selection of by-the-glass options with a fresh and easy food menu, plus an off-license component.
Why it might blow up: By keeping its prices reasonable, it's opened up the wine market to a lot of people who wouldn't necessarily take the plunge and try something new. Presenting these wines with surprisingly great food by friendly and knowledgeable staff make people want to get involved.
Established 2002
Number of locations: 5
What it does: A little piece of Kansas City in London, its BBQ game is on lockdown, with some of the best ribs, pulled pork, and burnt ends this side of the ocean.
Why it might blow up: Walking that line between gimmicky and authentic, Bodean's is loud, brash, and full of character. With a combination of counter, table, and takeaway service (plus a whole fridge full of tasty treats to cook up at home), you can always find an excuse to get meaty.
 
Established 2007
Number of locations: 8
What it does: Started by two friend with a love for Mexican food, it's got legitimately one of the best burritos in town. It's totally nailed the seasoning, salsa, and the all-important guacamole.
Why it might blow up: It really put in the leg work building its brand and it shows. With every detail considered, it's easy to understand its adoration of Mexican food, and its customer base is fiercely loyal. Always trying to build and improve, it's recently launched a crowdfunding campaign to expand.
Sign up here for our daily London email and be the first to get all the food/drink/fun in the capital.