All of London's many great eateries owe a debt to someplace that came before them, but there are a select few that have, over the years, simply been more influential & significant than their peers. These places might not be the best, or the oldest, or the most likely to have achingly cool hipsters flocking to them, but they have had an impact that goes far beyond the plate, and they're part of what makes London, London.
Recommended Video
Acquired Taste: Blood Rice Cakes With Timothy DeLaGhetto and Justina Valentine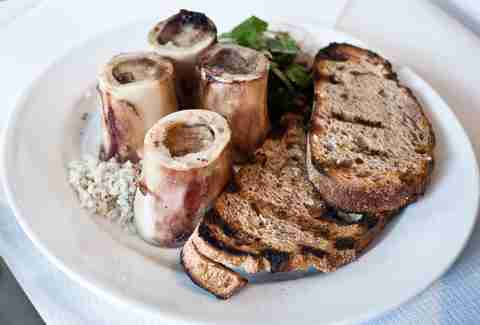 Smithfield
While we now recognize bone marrow, sweetbreads, and crispy pig skin as tasty treats not to be overlooked, 20 years ago, these offcuts were strange and unusual, looked at as ingredients for the have-nots. Chef Fergus Henderson and business partner Trevor Gulliver, in their wisdom, saw the error of this attitude and opened in a former bacon smokehouse just by the meat market, showing London that every bit of the animal could be turned into a delicacy. Beyond just the food, it was their attitude that was different. While white tablecloths were still in place, the wait staff were unassuming and personable, not just in a "If I smile you'll leave me a good tip" kind of way.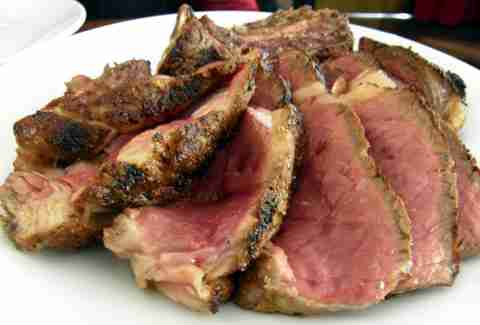 Various locations
While London has always had steakhouses, Hawksmoor changed the game. Gone was the boys club, filled with suits tearing at steaks and bottles of red with little regard for quality and waiters in penguin colors. Enter impeccable service, with a distinct lack of uniforms and an abundance of tattoos creating a much easier space where carefully sourced meat was artfully prepared and washed down with cocktails that are among the best in the city. This kind of casual-yet-incredible professional attitude drew in a different set of people; the "foodies." London has never looked back.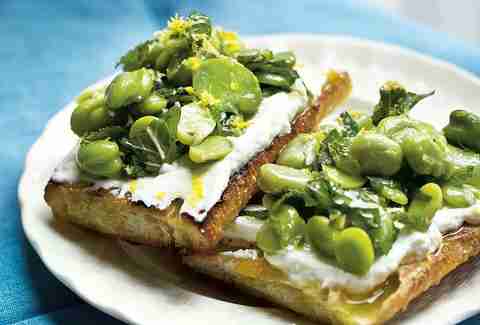 Various locations
Words like "no reservations" and "small plates" have now become synonymous with trendy and cool. Ditto for "reclaimed wood," "Edison light bulbs," and "fire paneled ceiling." You can thank Russell Norman and 2009's Polpo on Beak St in Soho. An instant hit, this New York inspired Venetian bacaro changed the dining scene in London single handedly. Suddenly diners were happy to wait hours for a small crammed table, with the music a touch too loud and the lights a flicker too dim, but it was sexy, edgy, and undeniably cool.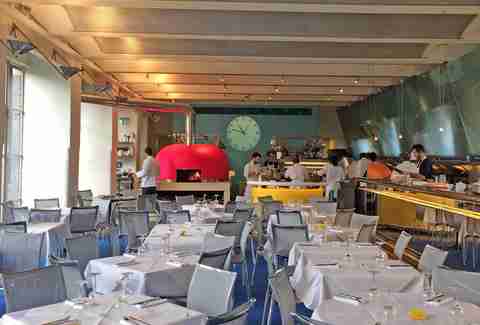 Hammersmith
Back when Ruth Rogers and Rose Gray opened a staff canteen down in Hammersmith, Italian food was all "spaghetti bolognese and tiramisu" cooked by men in kitchens locked far from diners prying eyes. In one fell swoop, they changed all that with an airy warehouse and super-fresh seasonal, regional Italian dishes cooked by two woman in a very visible open kitchen. Without this first step, places like Bocca Di Lupo, or Barrafina, along with chefs like Gizzi Erskine and Florence Knight would have been a lot longer in coming, and that's not to mention the impactful chefs who trained here: Theo Randall, Jamie Oliver, Hugh Fearnley-Whittingstall, and a dozen more.
Bethnal Green
With Londoners restaurant ADD, after a place has been around for a decade, we tend to forget what life was like before. Quirky yet classic, Bistrotheque pioneered the easy and simple way good food can be, all the while still presented with effortless charm. Hidden down a random street somewhere close to Victoria Park, it relied on its reputation to progress it -- no foot traffic here! -- and let itself become a neighborhood destination. Throw in one of the first large-scale American-style brunches and this place has a lot to answer for.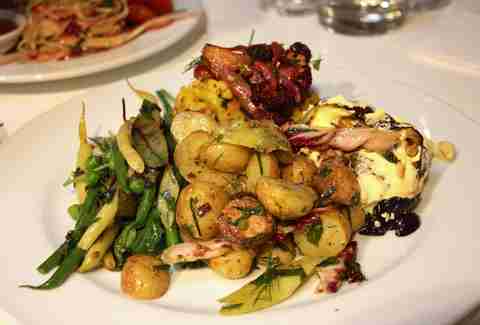 Various locations
For those who lunch, there has been no greater master of flavours than that of Yotam Ottolenghi and his remarkable delis. Leaning on his upbringing in Jerusalem, his recipes were full of bold Middle Eastern flavours using hard-to-source ingredients, all the while championing vegetables as a star of any dish. While we are now used to seeing massive bowls of salads, rice, and fresh-baked goodies, Ottolenghi quietly put that on the map, teaching our eyes to be hungry for us.
Shoreditch
The interesting thing about The Clove Club, besides its blindingly great food, is everything that led up to it. A couple guys who liked food and music decided to hold a series of pop-ups and supper clubs, followed by a successful crowd funding campaign and soon a Michelin-starred restaurant. Sounds easy right? Sure, others have gone the "pop-up done good" route, but none with such a style and neighbourhood involvement prior.
Covent Garden
It's easy to forget, or perhaps to not even realize, that the idea of the restaurant as we know it today (as distinct from an inn or pub) is relatively recent. They only started popping up in the 18th century, which is when Rules first started serving customers -- it not only set the standards for the modern London restaurant, it invented them. Today the menu stays rigidly traditional (suet puddings, guinea fowl, venison), but that's not necessarily a bad thing.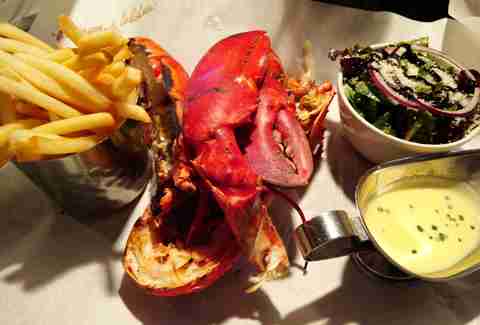 Various locations
Before B&L, London lobster was the mainstay of fine dining, and cost anywhere north of £40. A restaurant without a menu was virtually unheard of. Charging £20 for a burger seemed like financial suicide, for both the customer and the venue. Now, the streets are teeming with fresh & affordable crustaceans, restaurants with one/two items come as standard, and the city's gourmet burger scene is booming in a way no one could have anticipated.
Mayfair
Back in '82, La Gavroche became the first restaurant in the UK to rustle up three Michelin stars. Since then, it's trained up some of the capital's greatest and most influential fine dining chefs, including Marco Pierre White, Gordon Ramsay, Marcus Wareing, and Bryn Williams. Oh, and it's run by a certain Michel Roux Jr.
Covent Garden
If you were famous in the late '90s or early 2000s, you could quite easily & speedily measure your celebrity status by finding out how long you had to wait for a table at The Ivy. Even today, it's one of the toughest tables in town, and the thing is, it's got nothing to do with the food, which, although good, isn't the reason people want to go there. It's become a self-sustaining hype machine, with celebrity diners attracting more celebrity diners. Its recent thunder may have been stolen by the likes of the Chiltern Firehouse, but this is where it all started.
Brick Lane
Open 24 hours and putting out over 7k bagels per day, the BLBB is a London icon like no other. It's come to represent the best of cheap, quick, easy, and yet delicious food that half of the city runs on, and without it, East London would have lost a little bit of its soul.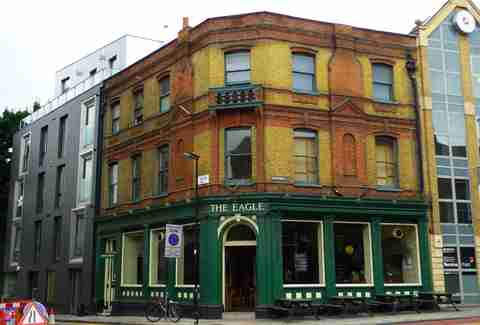 Farringdon
London's pub scene is old. Some of them predate the printed word. So when something comes along to change it, its impact is profound. And while you may not have heard of The Eagle, you've definitely heard of the gastropub, and this was the first. After being taken over in 1991, the new owners decided to serve restaurant-quality food alongside their pints, and a movement was born.
Mayfair
Being the first Indian restaurant not only in London, but in the UK, Veeraswamy need not explain its importance to the city's food scene, suffice to say this: every single Indian curry, takeaway, poppadom, and chutney you've had owes a debt to this place. And it's still serving.

Sign up here for our daily London email and be the first to get all the food/drink/fun in the capital.