If you've been busy planning all the great things you're going to be doing in the coming months, then you probably haven't had time to check out any of the city's hottest eateries. So, frankly, you're lucky we're here. Here are London's best new openings...
Recommended Video
This Restaurant Offers 50+ Garlic-Infused Dishes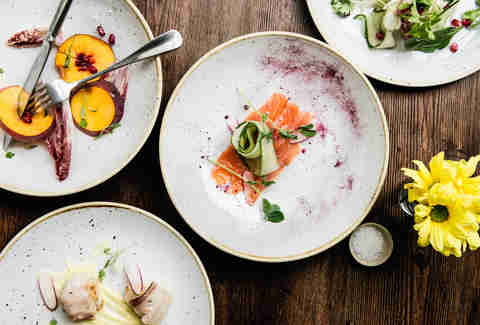 This little sister to Manuka (which AA Gill gave five stars for food and a 9/10 score over all) is a tiny 50-seater with some of the most charming staff and jaw-droppingly stunning food you'll find in a long time. Simple and perfectly executed, find dishes like the daily changing market fish with truffle mash, clams, oyster mushrooms & parsley pesto. Be sure to save room for dessert -- the peanut butter chocolate pretzel tart is amazing, and huge.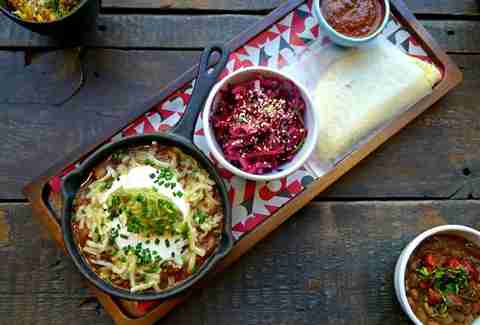 One successful feeding of the masses under their belt, the DF crew has brought their (kind of) self-service tacos, burritos, and enchiladas to central. Following the same service style as the original Brick Lane location, get friendly with the automated computer ordering system, load up on liquids (self-service drinks = all the refills), and let those plates of Mexican goodness come to you.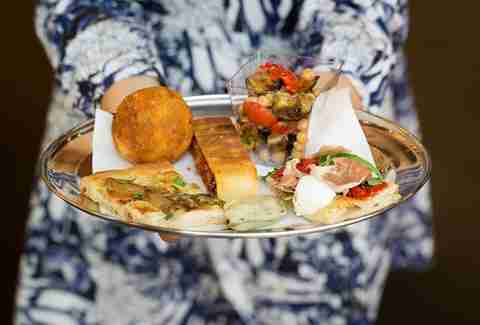 All hail Jacob Kenedy, who once again has brought amazing regional Italian to the masses and this time, you wont have to fight tooth-and-nail to get a rezzie. Served by weight, load up a tray with fresh fried squid, pizza slabs, bright salads, and -- seriously stop the presses -- fried lasagna balls. Exactly as they sound, these fist-sized spheres are filled with all the meat, cheese, and layers of pasta you could expect. Throw in a mini Gelupo stand, prosecco on tap, and a closing time of midnight and you've just found your new hang out in W1.
From the crew that brought you the ever-box-ticking and award-winning gastropub, The Truscott Arms in Maida Vale, comes a slightly more grape-centric venture. And by "slightly" we actually mean "totally," with 300 bottles joined by 50 by-the-glass options. The food is mainly in the form of small plates, like the charcuterie-laden pig board w/ beef chips, all rustled up by the quiet genius of Aidan McGee, who is one of the most underrated chefs in London.
Bad for the heart, but so good for the soul -- Dirty Bones is back with its sophomoric venture filled with wings, dogs, and burgers including the signature Mac Daddy; a 6oz patty topped with pulled beef short rib, mac & cheese, Dirty Bone sauce, and pickle. Also check out the bottomless brunch for a remarkably reasonable £15.
The first London outpost from The Natural Cook author Tom Hunt, who has been already happily feeding Bristolians for a while now with his local/sustainable/organic/ethically sourced/etc small plates. Housed in a former cycle shop and positioned as some kind of Spanish & Moroccan cross, all ingredients are as British as they can be, and most are sourced within a 100-mile radius.
Time to add another great spot to the growing scene up in Kentish Town. Headed up by Michelin star-trained chef Jess Simmons, who earned her stripes with Angela Hartnett before setting up the kitchen at the London Fields Brewery, the menu is surprisingly meat focused with a serious beer tie-in, and the is pricing low enough that you'll wonder if there's a mistype (including a delicious & thick hanger steak for a tenner).
What started as a series of pop-ups in Copenhagen has branched out into a fully fledged "meat & metal" restaurant and take-away joint. With only 22 seats, this micro-eatery will focus on kebabs and Mangal-style cooking (with a few global influences) coming out of a wood-fired oven.
Good news West London! The Wright Brothers are bringing their mollusk empire towards the setting sun. Calling back to days of Paris this place is darker and more intimate then its more recent siblings, but has a few new tricks. This time there's a stand-alone Mermaid Bar, meaning wine & cocktails will take center stage alongside house oysters direct from their farm (at a mere pound per shell).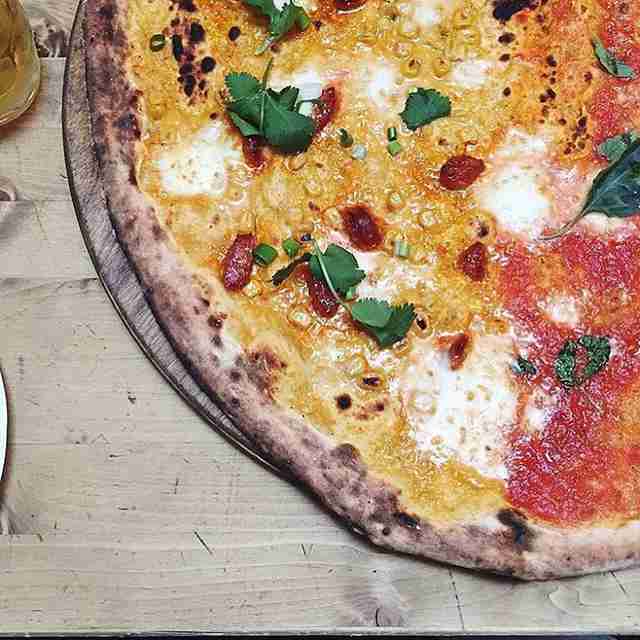 Because obviously London really needed another pizza restaurant, Homeslice has opened a second location. While it'll still be focusing on its fantastic 20in pizzas and slices, it's a much bigger space with 120 seats, plus a cocktail bar, prosecco on tap, and a dedicated take-away area.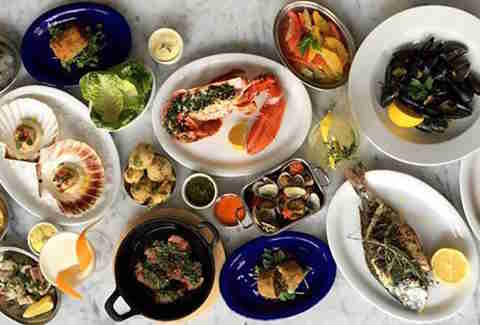 Bright and airy, this is the kind of place that just feels good to be in. The fact that it serves delicious seafood certainly doesn't hurt either. While the lobster roll and other namesake dishes are certainly at the forefront, the whole menu -- including the addiction-inducing crab croquette -- is fresh and delicious.
The Swedes are annoyingly good at many things, including the art of preserving and seasoning food via smoking, salting, brining, and pickling. Combining these methods w/ British ingredients, and a simple pared-down design & service concept, this little restaurant (hidden off the wrong end of Curtain Rd) is ready for action. It also gets top marks for having a late license meaning you can snack on 'nduja quail Scotch eggs and duck leg w/ bacon & lingonberry jam 'till 1am on the weekends.
Sign up here for our daily London email and be the first to get all the food/drink/fun in the capital.
Haley Forest is a London writer who wants to eat all of these. Watch her do so on Twitter at @HCForest.