London's greatest off-menu goods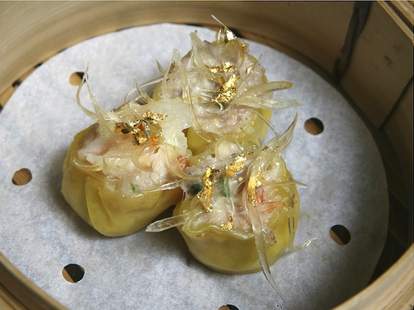 The best way to keep a secret is to eat it, which is why off-menu goods stay off the radar too... but not anymore! We've managed to coerce London's finest chefs to dish the dirt on their off-menu dishes (well, not literally, but you get the idea). So without further ado, here are the capital's finest hush-hush meals.
Scrambled Eggs w/ Périgord Truffles, Boisedale
Canary Wharf
Because of their ultra-rare, trained-pig-necessitating scarcity, you'll need to ask the waiter at Boisedale if they have any Périgord truffles available for their off-menu scrambled eggs, and if they do, you'll need to order them immediately.
Gold Leaf Dumplings, Mr Chow
Knightsbridge
Mr Chow is offering some under-the radar chow in the form of these gold leaf dumplings (shockingly not filled with carats), as well as lobster rolls, and seafood squab w/ lettuce.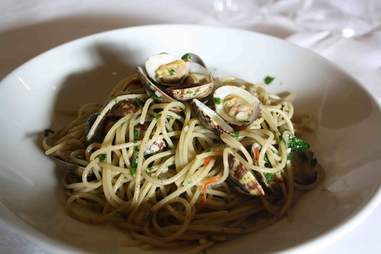 Fasolari Pasta, Luna Rossa
Notting Hill
Hit up Luna Rossa in Kensington, and if you're lucky, you'll be able to ask for their in-the-know-only Fasolari pasta. What are Fasolari? They're an extremely rare and highly prized shellfish, which "need to be expertly cooked to avoid ruining the delicacy and becoming chewy".
Sea Urchins, Wright Brothers
Soho
The Wright Brothers are doing the right thing, by offering totally new off-menu sea urchins, served au-natural straight from the shell, or with a little scrambled egg if you'd like.
Dosant, Duck & Waffle
Aldgate
Hit Duck & Waffle on a Sunday, and you can ask for their fresh-made "Dosants", which are basically fried croissants filled w/ lemon cream, and zero copyright violations.