Set in the middle of Kingly Court (clearly so you don't have to cross any roads to get to it) Whyte & Brown is cooking chicken in pretty much every way possible, and just to really rub it in, they're bringing their children into it too, with a solid chunk of the menu dedicated to eggs. Here are their top five junglefowl creations:
Recommended Video
Shred Your Ex and Get 10 Free Wings at Hooters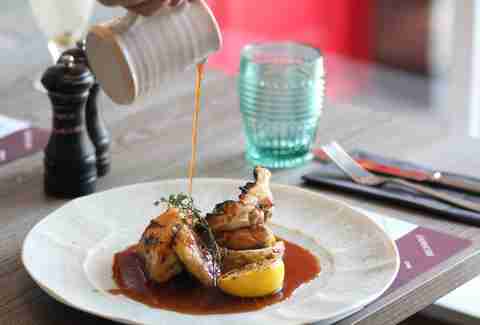 1. Brick Chicken
So they take half a bird, and cook it three ways: 24hr slow-cooked thigh confit, slow-cooked wing, and marinated breast meat that's literally cooked on a brick, which is kind of off-the-wall.
2. Chicken & Leek Burger
This brioche bun contains minced thigh mixed w/ sauteed leek, grilled streaky bacon, Gruyère, and beef… tomato.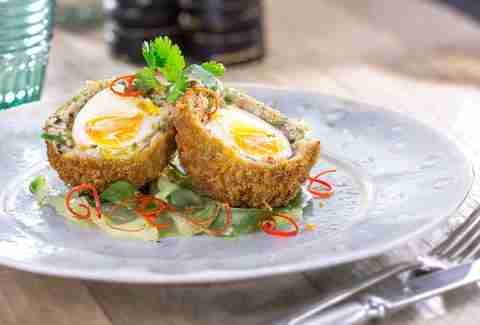 3. Scotch Eggs
In a decidedly un-Scotch move, they've swapped out the sausage meat for risotto, and given it a lemon butter sauce. It's delicious though!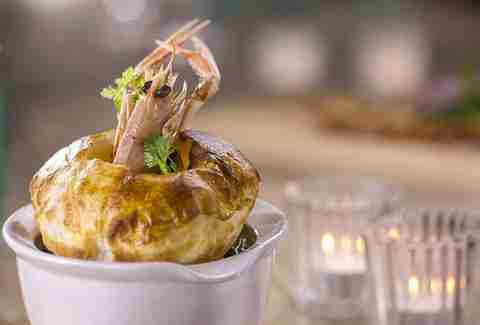 4. Pot Pie
No, this is not the freakiest looking chicken ever; it's a langoustine, and it's happily aiding the roast bird, samphire, fennel, and butter-puff pastry below.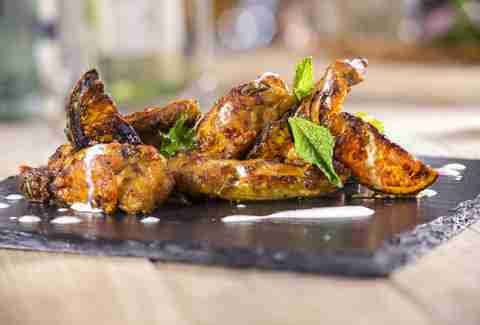 5. Harissa Hot Wings
Turning their backs on the noble flying buffalo, these wings are covered in a fiery sauce, then doused in caramelised orange.
Bonus:
Sadly their home-brew draught dark ale does not contain any actual chicken or egg (though you may well start imagining getting layed).