Long gone are the days when London was a barren wasteland for the discerning eater/drinker. Nowadays, you can find a decent meal in North, South, East, West, Central, and indeed literally underground... but what if, because of some next-level, diabolically sophisticated, and probably inevitable Tube strike, you could only eat & drink in ONE London neighbourhood until the end of time? Which would you choose?? Well, here's the official order of preference...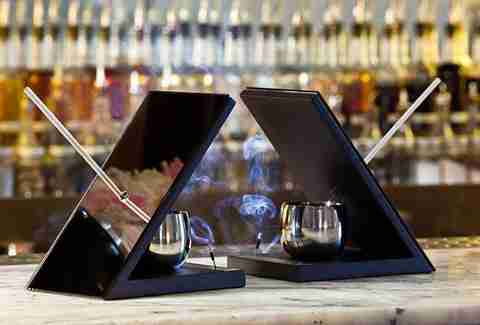 10. Marylebone
From the outside, this area might just look a little too nice and put together, but remember, this is where you also queued for hours when MEATliquor first opened a few years ago. You've also probably queued for fish & chips at The Golden Hind and steak at Le Relais de Venise. There's also a good chance you've knocked back a tipple at Purl or at Artesian. Plus you've probably tried nobly to get a table at Chiltern Firehouse. And we bet you haven't even discovered Cocoro yet (which might be some of the best Japanese in town). Need we go on?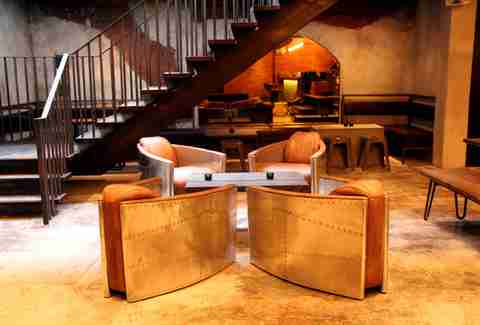 7. Fitzrovia
Between the uni halls, there's a great mix of old and new gems. For years Salt Yard, Bam-Bou, London Cocktail Club, and Bradley's Spanish Bar have kept you sane (even with the proximity to Oxford St), and in recent times, Bubbledogs, Dabbous, BOBO Social, Berners Tavern, and Bonnie Gull keep you coming again and again.
6. Bermondsey
Unless you live South, you might frequently forget that Bermondsey exists, which would be a HUGE error on your part. Yucca, Village East, and The Garrison have Bermondsey St on lockdown, then there's the Maltby Street Market with everything from the Jensen Distillery, St. John Bakery, Herman ze German, Craft Coffee, and many more. If you're worried about needing more drinkables, The Kernel, Partizan, Brew By Numbers, Southwark Brewing Co. and others all have their hop-houses set up in the arches, too.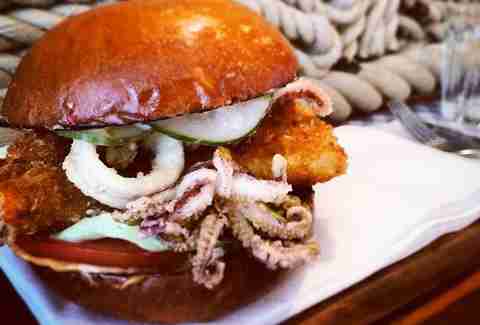 5. Angel/Islington
Due to the shopping center taking up all that prime real estate right by the Tube, we're extending our borders a little. Over by Exmouth Market, Caravan has you covered for coffee & brunch, with Moro, Bonnie Gull, Medcalf, and Blackfoot taking up the rear for dinner. If it's whisk(e)y you're after, pop up the road to The Lexington where they have the best brown booze list in the city. Or for cocktails, head over to 69 Colebrooke Row, Slim Jim's, or even venture up to Hoxley & Porter and House of Wolf. Throw in John Salt and The Fish & Chip Shop and you'll never want to leave.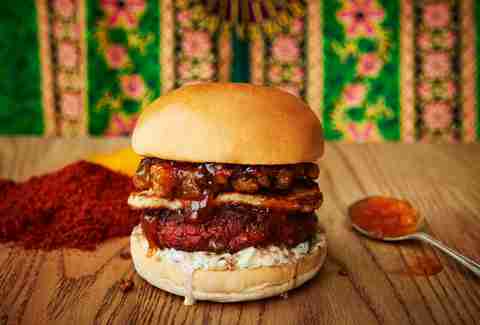 4. Brixton
You might think you know the wonders of Brixton Market, but this place alone would take many other entire neighbourhoods. Get involved with Franco Manca, Honest Burgers, The Joint, CHICKENliquor, Cannon & Cannon, Chillbox, and so many more. Outside the market you still have a cornucopia of options like Gremio de Brixton, Brindisa, The Shrub & Shutter, the Duck Egg Cafe... the list goes on.
3. Covent Garden
Sure, you're going to have to fight platoons of tourists to just walk/stand/breathe anywhere, but with so much good food, you'd be a fool not to. BBQ? Check (Big Easy)! Burgers? Check (Five Guys, Shake Shack, MEATmarket)! Japanese? Check (Sticks'n'Sushi, Flesh & Buns)! Jewish? Spanish? Peruvian? Mexican? Obviously check (Mishkins, Opera Tavern, Lima Floral, La Perla). You want drinks? Easy (The 10 Cases, BYOC, The Savoy, CVS, Earlham Street Clubhouse, Agaveria El Nivel). And that's barely scratching the surface.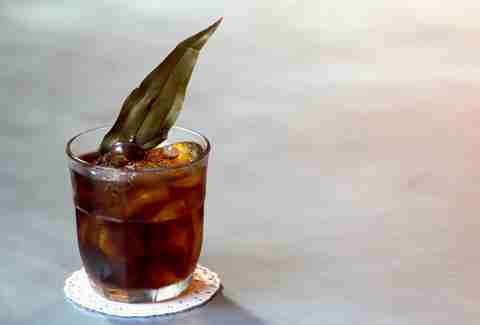 2. Shoreditch
Welcome to the land of "I knew about it before it was cool." Well done. You knew an uncool neighborhood. But now, it's a different story. Callooh Callay, Rivington Grill, Cay Tre, The Breakfast Club, and Casita give you some good ground work, with Happiness Forgets, Shoreditch Grind, The Clove Club, Rochelle Canteen, NOLA, On The Bab, Pizza East, Dishoom, and so many others (not to mention killer pop-ups like JUBO) bringing it home always. Granted, the weekends can get a bit special, but it's a numbers game out there.
1. Soho
Day, night, always. Soho is a labyrinth navigable by restaurant-shaped breadcrumbs. From the best ramen you might ever have (Bone Daddies), to inventive truffle/cheese/toast/egg dishes (Spuntino), jaw-dropping pasta (Bocca Di Lupo), members clubs (Milk & Honey, Soho House), coffee (Bar Termini, Foxcroft & Ginger), and booze (The Blind Pig, Basement Sate, Cafe Boheme, Vinoteca, Mark's Bar, Pink Chihuahua) -- basically if you can dream it (and dream big, friends), you'll find it in Soho.
Sign up here for our daily London email and be the first to get all the food/drink/fun in the city.