Because heaven is probably filled with the same delicious things that ended up sending you there, now there's Meatopia: a huge, day-long, fire-fueled BBQ fest created by a Time Magazine food writer back in the US. It's now making its way to London, and being appropriately helmed by the Hawksmoor's executive chef.
It's all going down in the Tobacco Dock, which is good, because they'll be used to a lot of smoke.
Some of the British talent throwing down their protein will be Gizzi Erskine, plus Fergus Henderson (grilling ox heart w/ horseradish), John Salt's Neil Rankin, Barbecoa, and the dude behind Pitt Cue, which, coincidentally, is also what World War Z is hoping for.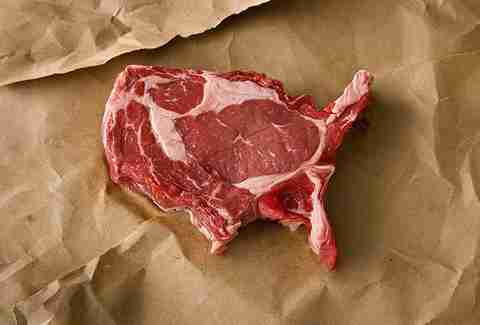 Coming over from the US, we'll see Aaron Franklin of Austin's beloved Franklin Barbecue, Tim Byres (chief griller behind SMOKE in Dallas), and Boqueria's Seamus Mullen.
They promise that every single piece of meat on offer will be British-bred, locally sourced, plus "naturally raised and hormone free", although, let's face it -- hormones can raise meat pretty quickly.
They'll also have a strict charcoal-/wood-burning-only rule, with (Hank Hill? Earmuffs!) no butane or propane to be seen.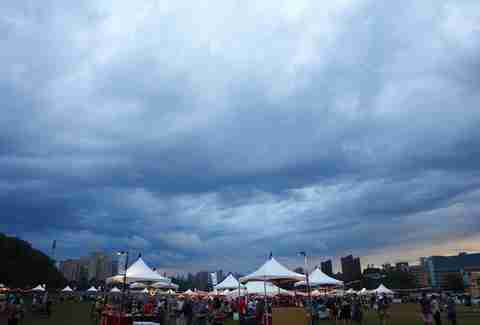 And if all of that wasn't enough, they also promise "craft beer, aged spirits, wine pairing, live music, DJs, butchery demos, and jaw-dropping live performances", as if you needed anything else to send you there.