Any-style chicken in Soho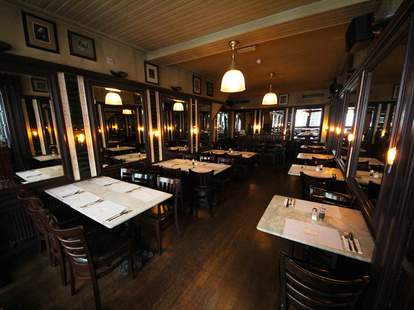 Now perching at Soho's The Sun & 13 Cantons (both of which are references to Switzerland, a fact that oddly has no holes in it) for the next two months, the folks from Roost are taking over the dining room, and cooking up the noble chicken in all its forms
Decidedly un-foul variations range from this classic buttermilk fried combo (w/ chicken gravy), to chicken noodle soup, wings w/ chipotle ketchup, and chicken livers w/ toast and pickles.

They've also got a couple of chicken burgers: this chorizo-paired number, and also a bunned Caesar, on which you'll invariably want to use a knife

Topping it all off is the Sun's army of imports & microbrews, from the Oz-made Little Creatures, to the Namibian (!) Windhoek, and Britain's own Saint, a lager made w/ caramelized malt that tastes anything but neutral.