Charging just a portrait of Darwin for its meat, Flat Iron has evolved from a simple popup to a full-on resto. Retaining the same, signature tender & underused cow-cut and way cheap price, the Soho digs are appropriately hard-hewn, scattered with wood & metal like a toolshed gloriously repurposed to sell tenderized meat.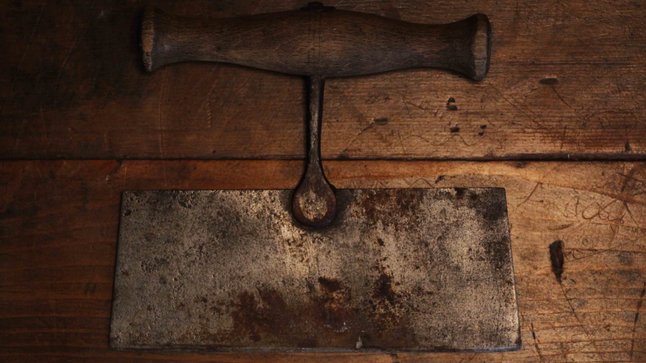 Dotted around the place, you'll find rusting antique blades; part decoration, part friendly reminder about tipping etiquette.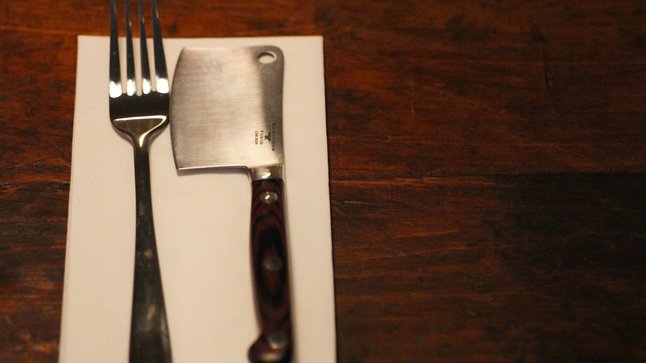 On the shinier side, every place setting includes a cleaver.
You simply must try the flat iron steak! No really, you must: it's literally the only thing on the menu.
Well, Ok, there are also sides like this beef-dipping popcorn, similarly flavoured fries, and creamed spinach.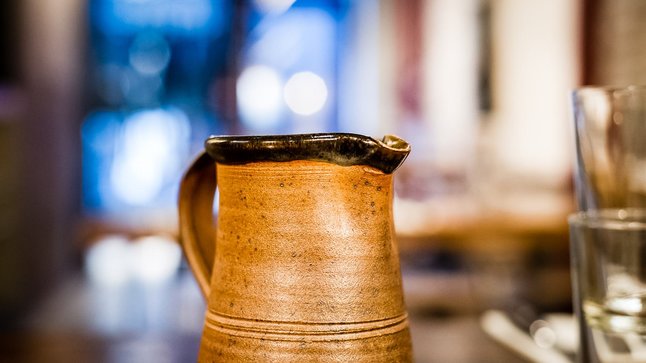 To drink, you'll find an appropriately unfiltered lager from London Fields, plus cocktails devised by the expert 'tenders at Happiness Forgets, incl. the Rhubarb Aperol Spritz, and the vodka/ lime/ sloe berry combo the Pound Sterling, both of which seem like the natural selection.