Missing only the brown paper packages tied up with string, BBQWhiskyBeer is a collection of everyone's favourites, popping up in Marylebone's Wargrave Arms for the next three months... though possibly sticking around for good. Permanently roaming the wood-hewn, sofa-filled space is Treacle, the most adorable member of the Staffie. The BBQ action kicks off with this monstrosity: The Beef Royal, loaded with short rib, bacon, cheese, onion rings, and mushrooms. Oh, and a burger. Other 'cued items include this thick, belly-cut pork rib and their 24hr-smoked pulled pork, plus helpings of Southern fried chicken and whiskey-cured salmon -- whatever malady it had, you'll definitely want. Why? Because they've got the biggest selection of single malts in London, with a bottle from literally every single distillery in Scotland, which you can sample in their Flight Club (the rules? "If someone says 'stop' or goes limp, the flight is over", "No shirt, no shoes... no entry", plus a couple we're breaking right now). And finally, there's the beer, repped by an expanding selection of crafts like this London Fields Unfiltered Lager, plus cask ales & Stowford Press cider, which could only be improved if it was served in a bright copper kettle and paired with crisp apple streudel.
Recommended Video
How to Hack Taco Bell's Naked Chicken Chalupa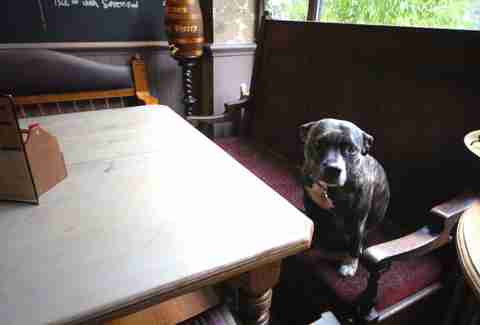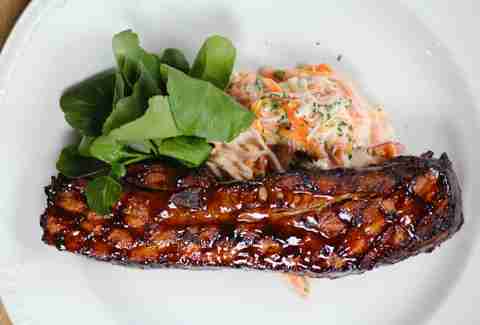 Previous Venue
Next Venue
Venue Description
1. The Wargrave Arms
42 Brendon St, London, W1H 5HE
With comfy sofas and wooden accents, this cozy pub might just have you passed out on one of those sofas, after sampling from their extensive single-malt whiskey list. Pair your booze with a mac n' cheese burger (that's a deep-fried cheesy mac pattie) or a pulled pork burger (a burger with porky deliciousness piled on top).