Faithfully replicating the insanely popular Manhattan original, Balthazar London will remind you of walking into a quintessential brasserie in Paris, except one that's in New York. In Covent Garden... As with the debut joint, the space is bedecked with classic Frenchness like red leather banquettes, huge tarnished mirrors, scuffed tile floors, and, thankfully, no mimes. They're also re-creating the celebrated menu, with highlights like this towering raw bar selection, duck shepherd's pie, grilled lamb T-bones, and their French onion soup, of which the NY outlet reportedly serves 15 gallons per day. Cocktails likewise lean on classics (whiskey sour, gin fizz, etc.), plus originals like the Screaming Viking, which blends agave, tequila, and a Scandinavian rum-type drink called "Swedish Punsch", which is how you'll be pronouncing it after having even a little. They make their own bread on the premises, and not just at the tills -- they also put out huge country-style sourdoughs, baguettes, and the like. In fact, they've even opened up a boulangerie next door, slinging coffee, pastries, sandwiches, and more, so you'll feel like you're walking into a French bakery. That's in a London restaurant.
Recommended Video
How to Make Ombre Wine Slushies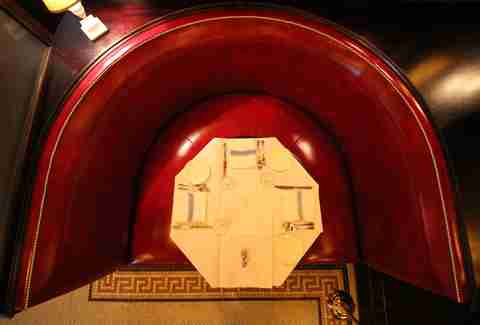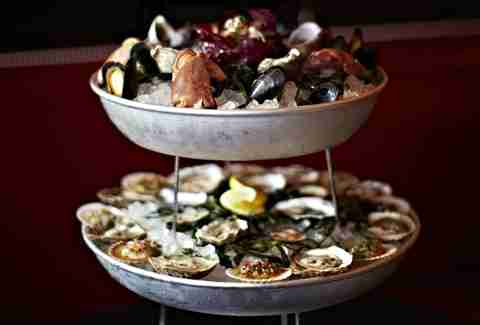 Previous Venue
Next Venue
Venue Description
1. Balthazar
4-6 Russell Street, London, WC2B 5HZ
This Parisian-styled NYC import, Balthazar, is a French brasserie decorated with dark wood and red leather banquettes. Located in the heart of Covent Garden and housed in an old theatre museum. Directly next door is their bakery, serving house-made artisan bread, a wide selection of homemade pastries, salads, and sandwiches all available to grab on the go.