We threw a wondrous Hermosa Beach pool party with Jack Daniel's Tennessee Honey. The party was at a mansion, which was awesome enough by itself, but as everyone knows, the only thing better than a mansion party is a mansion party with Umami Burger. Check out these pics to see how true that is.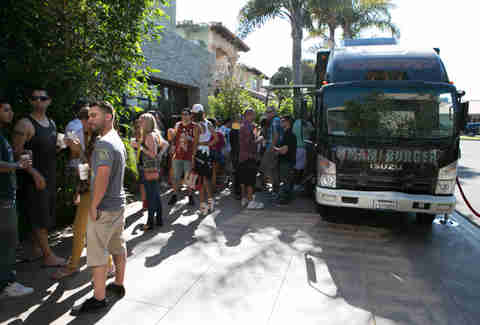 As Steve Winwood sort-of famously sang, "It's a fine line, it's a very fine line...".
This guy wants to fill his black hole with the fifth taste.
How could DJ Eric Cubeechee think about "Blurred Lines" with this Thicke burger in his hand?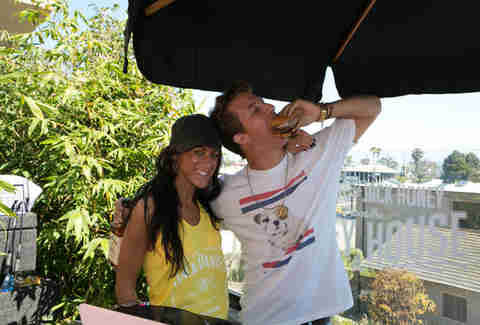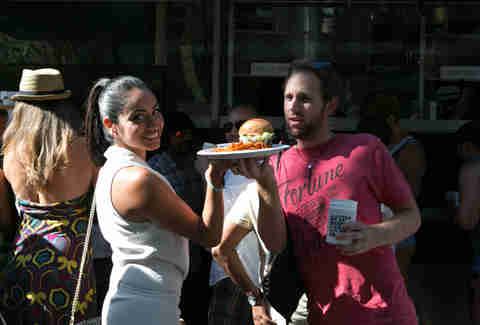 "I wish I was one of your tears, so I could be born in your eye, run down your cheek, and die on your lips... No, wait, my lips. I'm going to eat you."
What do you get when you cross a visual pun with a marketing phrase? A buzzworthy burger! Put that in your pipe and smoke it, Bazooka Joe.
Even hot girls in halter tops are torture when all you want to do is...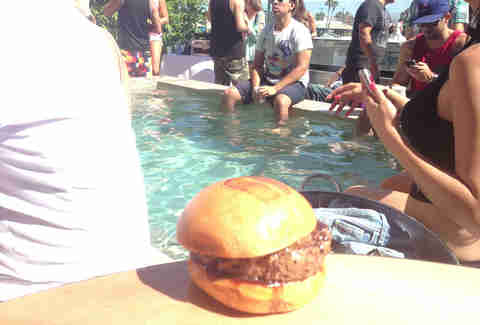 This must be one important text.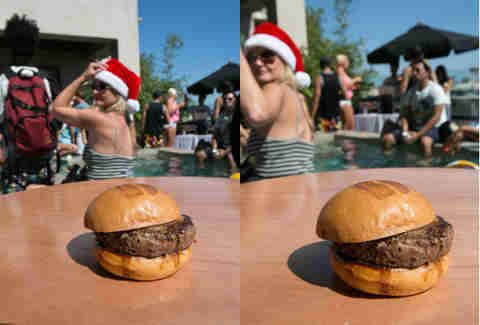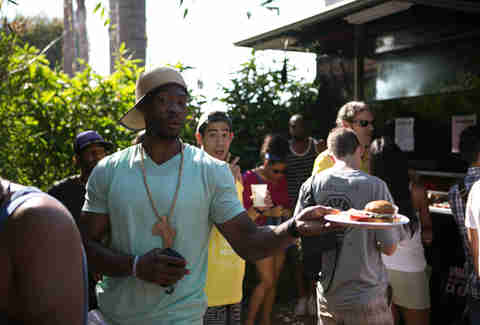 He's pretending like he's going to give it to you but he's not going to give it to you.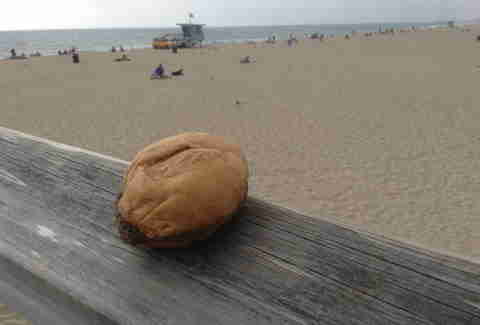 All that attention is nice but sometimes you just want to be alone with your thoughts. Umami Burger out.