A zillion restaurants open in LA every month. You can't possibly be expected to keep track of all of them, especially when you've got other, way more important stuff to worry about, like WHAT HAPPENS IN THE FIRST EPISODE OF SEASON 2 OF HOUSE OF CARDS SERIOUSLY WTFFFF. That's why we went ahead and kept track of them for you. Here're 15 epic LA openings from February that you won't have to sell Raymond Tusk on.
Roadhouse (click here for address and deets)
Beverly Grove
You can finally eat well at the Improv on Hollywood, thanks to this BBQ spot from a team that includes Umami's Adam Fleischman. Two things you absolutely have to try: the house-cured hunan bacon, and the head of the day -- yep, a pig, goat, or lamb head. Barbecued. On your plate.
Maude (click here for address and deets)
Beverly Hills
That Australian dude on Top Chef Masters opened his first LA operation – a prix fixe-only, special-occasion-or-you-just-wanna-eat-really-good-food place, with menus changing regularly based on a single, super-fresh ingredient. Bacon's pretty fresh, right?

Mondo Taco (click here for address and deets)
Santa Monica
The beloved world-taco stand's relocated to a much larger spot on the Westside, with new tortilla stuffers, including the fried chicken/bacon/chipotle BBQ/ranch "Southern Decadence".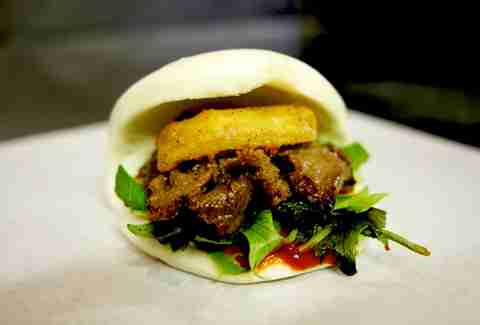 The Bun Shop (click here for address and deets)
Koreatown
The brick-and-mortar outpost of Sir Mix-a-Lot's favorite food truck is doing bao stuffed with beef, BBQ pork, and fried chicken.
EnjoEat (click here for address and deets)
Culver City
Culver City's newest bootery's blasting out classics like spaghetti carbonara topped w/ crispy bacon & sliced steak w/ Parmigiano, as well as a massive pizza menu and a half-calzone they're hilariously calling the "Brando".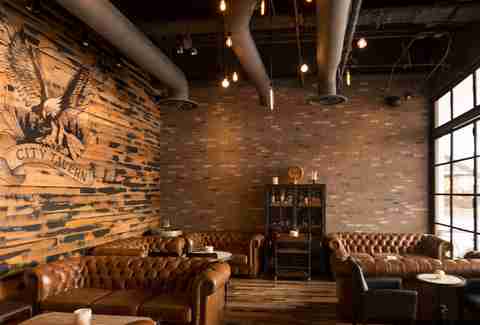 City Tavern (click here for address and deets)
Downtown
Downtown's new outpost of the Culver City favorite's got a brand-new happy hour in a space two-times the size of the CC location. Expect both classics like their burger, and new dishes like a full crudo menu.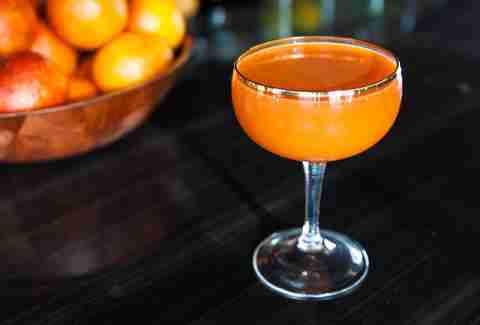 POT Lobby Bar at The Line (click here for address and deets)
Koreatown
This collab between Kogi hero Roy Choi and bar hero Matt Biancaniello is home to possibly the craziest bar menu in LA, with offerings like a White Russian made with mushroom-infused vodka, and an uni cocktail. Yep. Uni cocktail.
Whiskey Red's (click here for address and deets)
Marina Del Rey
What do you get at Marina Del Rey's newest seafoodery? A massive patio, a huge raw bar, and a classics-centric, brown-spirit cocktail list, as well as a monstrous brunch buffet. Mmm... brunch buffet...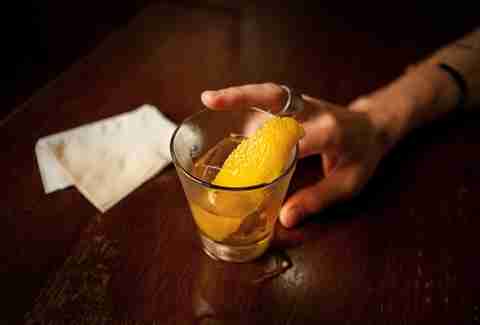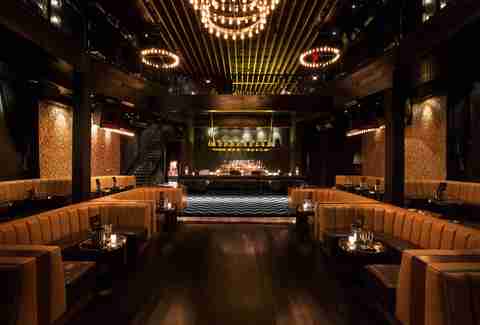 1 Oak (click here for address and deets)
Hollywood
Hollywood's newest oontzery's taken over the Key Club space, which means both a downstairs and upstairs bar, plus a mid-room DJ blasting both EDM and hip-hop, rather than Metal Skool and... whatever else happened at the Key Club.
Dia De Campo (click here for address and deets)
Hermosa Beach
The South Bay continues its run of on-point seafood restaurants with this new Mexican-leaning guy from the people behind Abigaile and Little Sister, who're doing ridiculously tasty stuff like salmon tostadas, whole-roasted Jidori chicken, and ultra-fresh oysters.
Le Mervetty (click here for address and deets)
Beverly Hills
This Beverly Hills patissiere's doling out the French pastry Merveilleux – a sort of cream-topped meringue, which comes in chocolate, pistachio, and Nutella. Added bonus: the shop clerks are in tutus. For some reason.
Meizhou Dongpo (click here for address and deets)
Century City
The actually kinda-great food court at the Century City mall has upped its offerings again with this ultra-legit (and, let's be honest, unpronounceable) Sichuan resto, doling out Asian ingest-ables like Peking duck and sweet-and-sour pork ribs.
Thrillist LA's Senior City Editor Jeff Miller is excited about Artichoke Month(!) at Maude. You can hit him up @thrillistla on Twitter and @jeffmillerla on Instagram.