6 Chinese restaurants that're better than your local delivery spot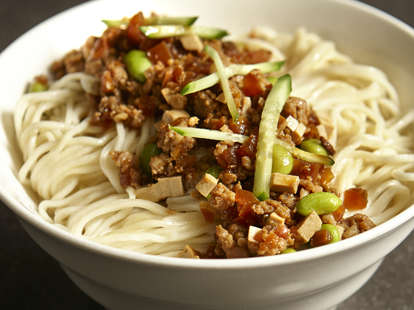 Because there's way more to Chinese food than the nearest grease-joint that delivers, we're rounding up six delivery-free Chinese places that're actually worth putting on pants (and a shirt, and shoes, maybe even socks, ooooooh and a belt) for, including a brand-spanking-new one in Glendale.
Din Tai Fung
Glendale
The original strip-mall location of this mini-chain's been lauded forever for its soup dumplings -- fragile, tender noodles wrapped around broth and crab/pork meatballs -- which you can now get at this more-accessible, far-nicer new location at the Americana at Brand, which's decidedly less strip-mall-y, thanks to a designer interior, the addition of truffle dumplings, and a full bar with specialty cocktails.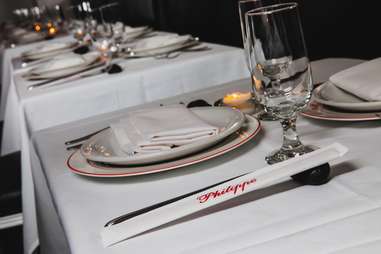 Phillipe
Beverly Hills
After a couple-years-absence, this hoity NY import's back open in Beverly Hills in a stunning, white-tablecloth room that's connected to both hidden-away VIP rooms and an open kitchen. Pro tip: get the Peking duck. And eat it.
Chi Lin
West Hollywood
This Sunset Strip spot's got one of the best-looking insides in all of LA, with glittery panels and big 'ol banquettes, as well as a chef who's doing fusion-y awesomeness like crab & mascarpone egg rolls w/ lemon zest, and jumbo scallops w/ black pepper sauce.
Mr Chow
Malibu
The second location of the long-running, wallet-emptying Beverly Hills power-meal spot opened in Malibu in 2012 with a P.Diddy-approved interior (all white, son!) and next-level dishes like classic hand-cut noodles and "Drunken Fish".
WP24
Downtown
Last week, we told you to hit their attached bar after going to Staples Center, but if you can get a reservation, it's also totally worth hitting their full-service restaurant, which has amazing views of downtown LA and incredible food, including a Sunday night-only dim sum menu with pork belly pot stickers.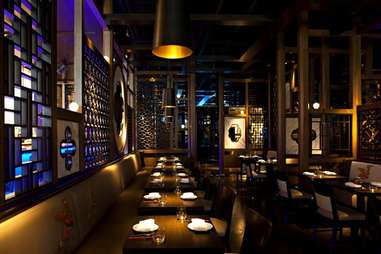 Hakkasan
Beverly Hills
The drinks at this clubby-feeling, high-end Asian-ry include tricky, thirst-quenching cocktails made with piped-in smoke, plus world class eats like filet mignon Mongolian beef. Also, don't be fooled by the kinda-nondescript Beverly Hills office building exterior -- this thing's actually Vegas-hotel-schmancy inside.