You probably thought that King Hot Dog sells empanadas. Well, they don't. They sell grilled-up meat-tubes topped with all sorts of delicious sloppy things, and they do it from a no-frills space that HAS WIFI! And a couple TVs! So maybe change that to a "some-frills" space.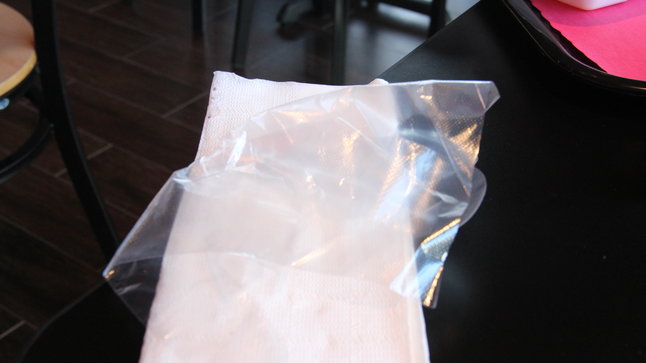 Seriously, this stuff's so gorgeously messy, they even give you plastic gloves.
Which you will definitely need when you're crushing this half-pound Galbi dog topped with grilled onion, bell peppers, and marinated beef.
Or the Mona Lisa, which will make you smile because it has avocado, fried onion, bacon, and feta on it. And also references that Julia Roberts movie where she goes sledding.
Fire Dog is not just a command the bounty hunter tells himself when a fugitive is escaping, since it's also a hot mess of diced & sautéed onions, red peppers, pickles, jalapeños, avo, mushroom, cilantro, and white American cheese.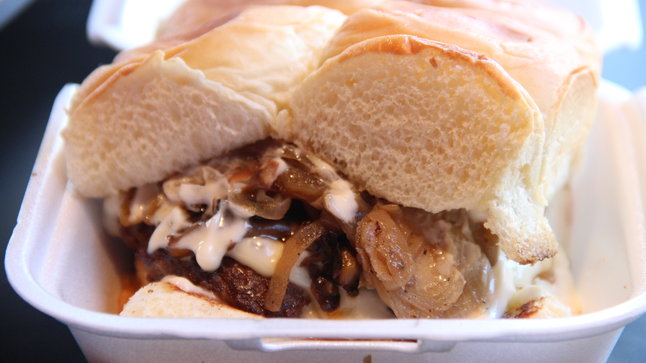 You probably thought this was a hot dog too. Or at the very least an empanada. Well, it isn't! It's a 1/3lb Hongo Burger with sautéed mushrooms & caramelized onions on a Hawaiian roll.