Located right across from Vons on Vermont, Stall 239 is a street-food stand that, like Cher's pants, is totally seatless (!) and ready to serve you extra-cheap eats (like these lollipop chicken wings), almost all of which're under $5.
That includes this bad-boy, a Korean sando with fried kimchi, mushrooms, garlic, marinated short rib, and, oh yeah, MASHED POTATOES on a ciabatta roll.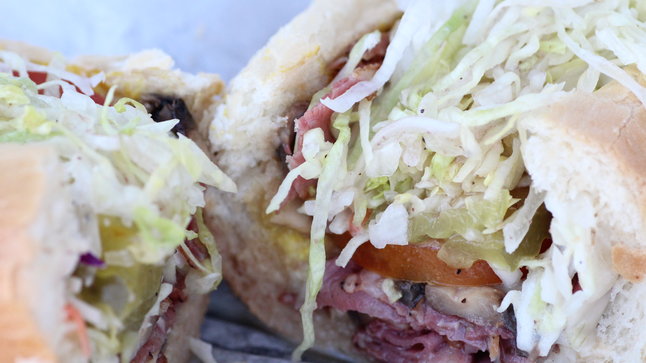 Here's a non-GI-Joe-copyright-infringing Great American Hero, which's piled with pastrami and, ugh, vegetables.
Then, there's this guy: a Taiwanese-style fried chicken patty topped with slaw on a Hawaiian roll. It's called the Angry Bird -- ironic, since it'll make you look a lot more like... a pig!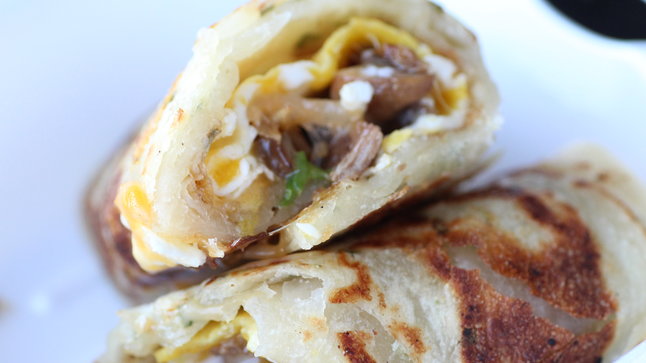 Breakfast? Yeah. They're on it: egg, cheese, short rib, scallion pancake. Bam.
Oh, and for dessert, they're deep-frying white-bread PB&Js, then slicing 'em and topping 'em with powdered sugar.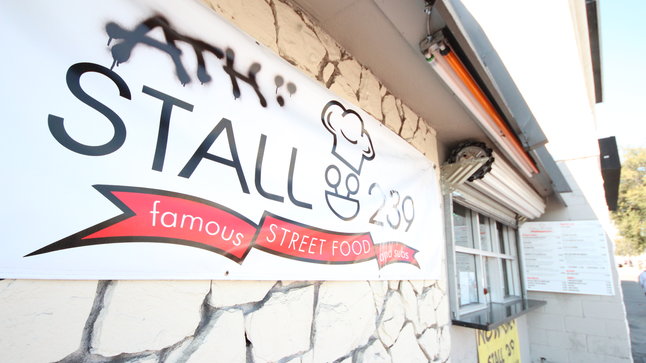 All of this awesome is going down at this nondescript stand, aka something Cher should avoid depending on what pants she's wearing.