Italian for "Chewbacca's Euro cousin", Chi Spacca is an intimate ode to meat at the corner of Melrose & Highland, courtesy of the peeps behind two of the most lauded restaurants in LA: Pizzeria Mozza and Osteria Mozza. They're curing over 1000lbs of meat all the time inside this meat closet. That means salumi platters that also include bacon-tenderloin pates, which -- to Beyonce's chagrin -- are to the right (to the right). The non-cured part of the menu's split into three sections, each of which highlights a different cooking apparatus: a wood grill, a flattop grill, and this wood-burning oven. That leads to even more meat ridiculousness like this fall-off-the-bone, oxtail-like lamb neck, which's braised for 4hrs in its own juices. There's also this insane mushroom, which's stuffed with a five-spice pork/veal sausage. And this FORTY-TWO-OUNCE STEAK. Shhhhhh... it's resting. There's no hard A (or soft A for that matter), but they've got wines by the glass and a unique-ish program where the sommelier will do a custom pairing with your meal, with tiered pricing that start at just $25. Oh, and there's no sign with the name out front, plus the doors are opaque, which means this photo's pretty much the only way you'll find the place. Maybe print it out and keep it Han-dy?
Recommended Video
Attention All Wine Drinkers: This Is the Pasta You've Been Waiting For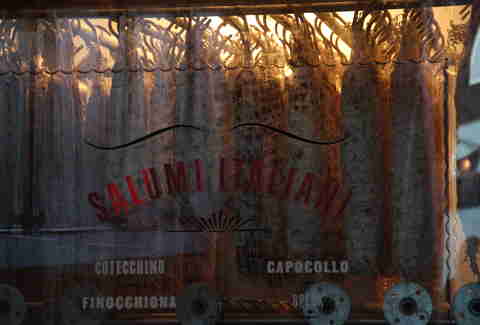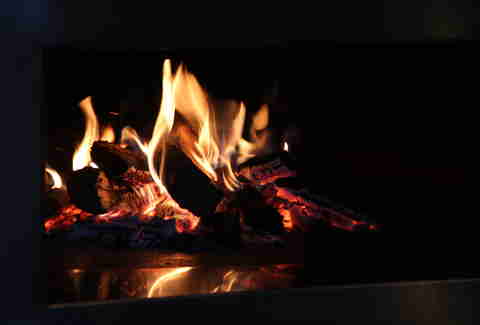 Previous Venue
Next Venue
Venue Description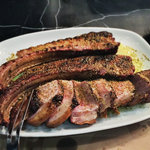 1. Chi Spacca
6610 Melrose Ave, Los Angeles, CA 90038
From the people behind Pizzeria Mozza and Osteria Mozza, Chi Spacca is the meat restaurant in the Mozza Group's Italian empire. Essentially an Italian steakhouse, the West Hollywood spot serves up top-notch charcuterie, juicy and tender steaks (the tomahawk is the best in town), and vegetable sides. The steaks are pricey but worth it.