Helmed by an amazing former Grace chef, Feed Body & Soul's a Venice barstaurant (or is it a restabar??) with a mid-room, Italian-marbled 360-degree bar, doling out super-fresh cocktails, and a small food menu produced via a visible-from-everywhere rotisserie.
Obviously, that revolving meatstick (!) is key: they'll stick just about everything on there, like this pork-and-tri-tip plate, and a rotisserie salmon topped with roasted yellow-pepper sauce.
Order a Whiskey Smash, and you'll either be escorted to the distillery where Hulk hangs out, or an acclaimed dude who's done time at Edison and 1886 will serve you this combination of wheat whiskey, molasses, mint, and plum.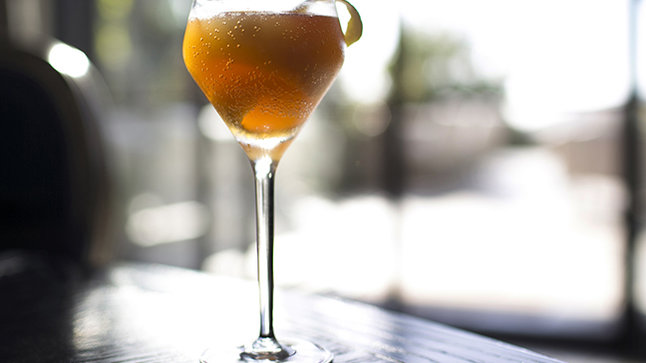 And they've also got this bad bad bad bad boy, which'll make you feel so gooooood: a Meyer Lemon Gimlet, with gin, organic Meyer lemon-infused coconut nectar, and, er, Meyer lemon lemon juice.