Sure, back in the day, restaurants were knocked simply for being a chain. But LA is so giant and spread out that the city is practically made for restaurants with multiple locations. Thankfully, some people got wise and developed these killer chains your friends in other cities can only dream of. For now.
Sugarfish
Number of locations: 10
Why it's great: It's hard to argue any other way for what is probably LA's most incredible chain. The sushi at Sugarfish is so beloved that calling it a "chain" almost feels like some sort of dirty word. Beloved, longtime Chef Nozawa knows a thing or two about a fish or two, and, trust US, there's never a bad time for a Nozawa Trust Me, which includes tuna sashimi, edamame, albacore/salmon/yellowtail/halibut/snapper sushi, a toro hand roll, a blue crab hand roll, and a daily special).
Mendocino Farms
Number of locations: 12, soon to be 14
Why it's great: Mendo started in DTLA, but REALLY it started at the farms it sources its ingredients -- always top notch, and always fresh -- from. Obviously, they use those ingredients to cruise a ton of maximally-tasty sandwiches, like its Kurobuta pork belly banh mi (caramelized pork belly, house-pickled daikon & carrots, cilantro, cucumbers, jalapeños, and chili aioli on ciabatta), and killer salads like its chicken-and-goat cheese Save Drake Farm's salad -- which, literally, saved Drakes Farm. Boom.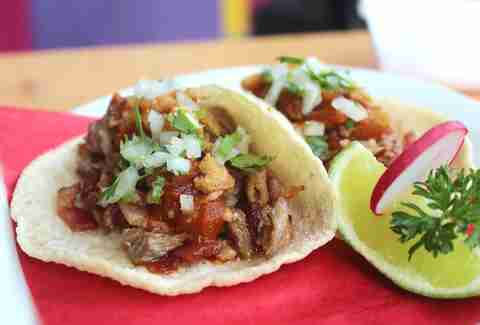 Lotería Grill
Number of locations: Six
Why it's great: It'd be near impossible to even guess Lotería was a chain upon first glance at that menu. Chile rellenos stuffed with goat cheese, chorizo, plantain and queso fresco? Braised beef tongue in tomatillo sauce? Mole poblano enchiladas? Gobble those beauties up. And its cochinita pibil can stand up to most of the pibil spots in the whole city -- it's really that good. Brownie points for its extra spicy pickled red onions.
800 Degrees Pizza
Number of locations: Seven
Why it's great: Literally everybody loves 800 Degrees, probably because it's the Chipotle-of-pizzerias-but-in-a-good-way. The sheer amount of customizability doesn't outweigh the fact that the pizza is straight-up delicious. Choose from a wide range of proteins like soppressata, egg, and even shrimp -- and then choose from a wide range of cheeses like feta, gorgonzola, and fontina. And THEN choose from a wide range of toppings like heirloom tomatoes, pine nuts, and pickled peppadews. Then choose from a wide range of food comas.


Lemonade
Number of locations: 20
Why it's great: The revolving-salads marketplace section of Lemonade is pretty close to unstoppable. The mini-chain (which includes a stand at LAX) constantly changing its seasonal options, but also knows better than to take any of its staples off the menu, like that oh-so-tasty tomato, avocado, and pine nut salad or the lemongrass chicken slaw. But beyond the marketplace, they rock tons of chilis and braises (including a red miso beef short rib that will haunt your dreams), sandwiches, and a choice bakery section. Oh, and no surprise: the lemonades are also great.

The Stand
Number of locations: Four
Why it's great: The Stand straddles the line between classic and designer burgers with options as simple as its Stand Burger, w/ grilled onions, lettuce, tomato, pickles, and special sauce, and as complex as its Apple Slaw Turkey Burger, w/ apple slaw, cheddar, butternut squash, lettuce, and BBQ sauce. Oh, you're of the hot dog persuasion? Don't fret -- they've got lots of dogs, sausages, and brats, as well as a great selection of toppings, like bacon/tomato jam and chimichurri slaw. And booze. They got booze.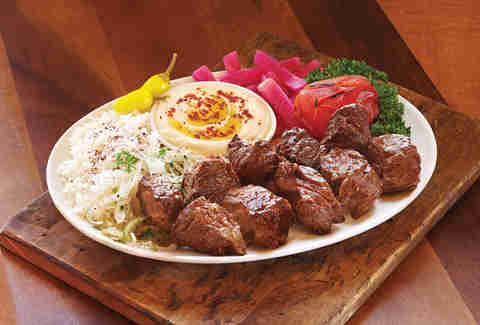 Zankou
Number of locations: Eight
Why it's great: This Armenian rotisserie chicken spot knocks it out of the park at every location, even though they're not really all created equal. That said, the chicken tarna plate is excellent, and its garlic sauce is the stuff of dreams (maybe because they use nothing but real Gilroy garlic). Though not every location is exactly the same, you're making the right decision at whichever one you go to. 'Cause, ya know. Did you even read what we said about the garlic sauce?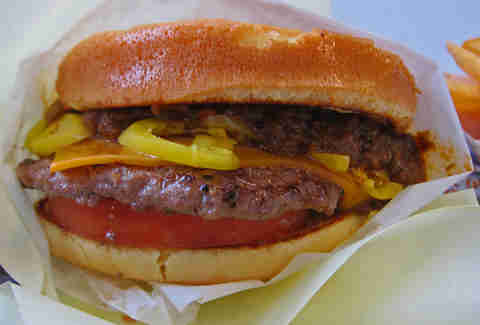 Tommy's
Number of locations: 27
Why it's great: Most Angelenos think of Tommy's when they hear "chili burger," and there's definitely a reason for that: Tommy's has been absolutely slaying the chili burger game since 1946. The original location is still open, too, so head over to Rampart and Beverly and peep it for yourself. And by peep it we mean stick your face into a vat of chili. Maybe wash it down with some burgers. Your call.


Wurstküche
Number of locations: Two
Why it's great: You're probably sick and tired of always eating the same sausages and drinking the same beers. Lucky for you Wurstküche has specialty brats and sausages, like its ever-so-buttery rattlesnake & rabbit sausage, or its succulent duck & bacon sausage. Its huge selection of German and Belgian taps also kick ass, with ales like Bitburger (4.8%) and N'Ice Chouffe (10%). And, pro tip: it's pronounced vurst-cue-cha.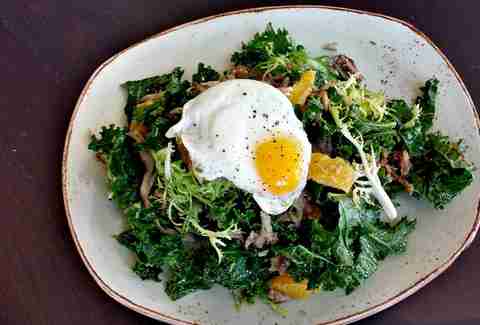 Tender Greens
Number of locations: 15
Why it's great: There's no way you can find a better steak in this price range than the one LA-based TG is slicin' up. Its mashed potatoes are fluffy mounds of heaven, and its marketplace sides stand up to places that charge twice as much for the same quality. And come thirsty, because its lemonade is as good as its on-draft beer and wine selection.


The Larder
Number of locations: Three
Why it's great: Under the guidance of two award-winning chefs (one with a James Beard nomination under his belt), The Larder is as upscale as a chain can get, and you'll see why once you stare into the soul of some of its tempura-battered fish tacos, or The Argentine -- a roast beef, manchego, paprika aioli, and olive chimichurri sandwich. Get your Larder on at any of its Beverly Hills, Beverly Grove, or, if you're leaving town for some reason, LAX locations. Sign up here for our daily LA email and be the first to get all the food/drink/fun Los Angeles has to offer.

Wilder Shaw is a regular Thrillist contributor who really doesn't think it's so much to ask for even ONE SINGLE PRET A MANGER TO OPEN IN LA. Console him on Twitter at @WilderShaw_ and Instagram at @wildershaw.