The 8 best food trucks in LA
Maybe it's just because people here really, really loved waiting in lines for Korean tacos four years ago, but, for whatever reason, LA's become synonymous with food trucks. In a way, though, it kinda makes sense, since loncheros were serving tacos here long before Twitter was even a sparkle in Twitter's dad's eye. In any case, here are eight of the best mobile eateries we've got...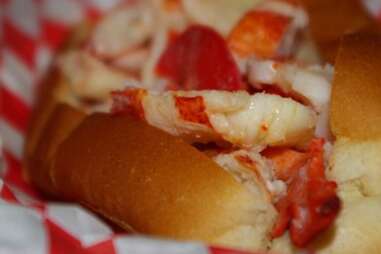 The Lobsta Truck
Where To Find It:All over the city, including Culver City
Dish To Get: Lobster Roll
A sensation when it dropped, this guy's now got a slew of copycat competitors, but no one beats their crustacean-meat-to-bread ratio.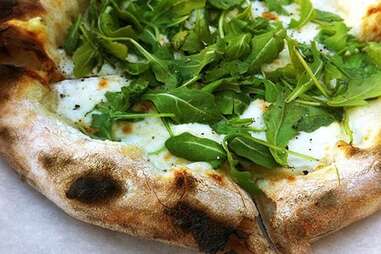 Urban Oven
Where To Find It: All over the city, including events in Santa Monica
Dish To Get: Bacon & Onion Pizza
Pizza from a truck is no big thang, but wood-oven pizza made to order? Yeah, you're gonna want that -- and UO does it right, with curated, sourced ingredients and a perfectly sweet/crusty dough.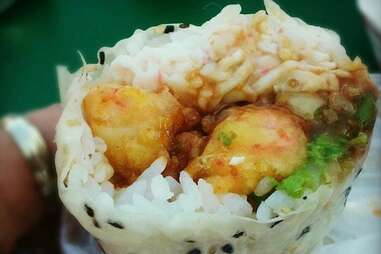 Jogasaki
Where To Find It: All over the city, including by the Variety building on Wilshire
Dish To Get: Spicy Tuna Burrito
Yo. Sushi burritos. That's all we had to say, right?
El Matador
Where To Find It: At the corner of Western and Lexington
Dish To Get: Al Pastor Tacos
There are two trucks directly across the street from La Descarga in an empty parking lot. We're not even exactly sure which one is El Matador (mostly because we're usually there on very Dark & Stormy nights), but it doesn't matter: the al pastor tacos from either are like a gift from God. Or Jesus. Whoever is better with the tacos.
LudoTruck
Where To Find It: Mostly at events, but also roaming the Westside
Dish To Get: Buttermilk Fried Chicken
It's no surprise that the pop-up king is behind one of the best trucks in town, and also no surprise that his fried chicken is king -- though Ludo's known for out-there, French-inspired fine dining, dude's always at his best when he keeps it simple.
Coolhaus
Where To Find It: Everywhere from the beach to beerfests
Dish To Get: Beer & Pretzel Ice Cream
The hipsterific, fest-hopping ice cream sando truck spits out some of the best frozen desserts on four wheels -- but they also stand up to the best artisanal ice cream too, which's why it makes sense that they've parlayed into not one, but two brick & mortar locations.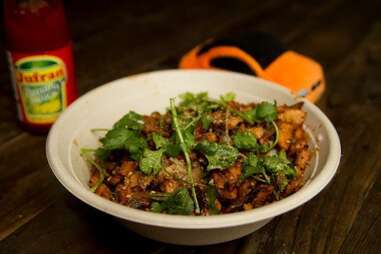 Kogi
Where To Find It: More like where not to find it -- they've got multiple trucks hitting the South Bay and the Valley
Dish To Get: Short Rib Tacos
Sure, you're bored about hearing that Kogi is great. But the simple truth is that, of all the new-wave food trucks, it's by far the most consistently great and has the only chef that's made a true career on the heels of his crazy-tasty fusion goodness.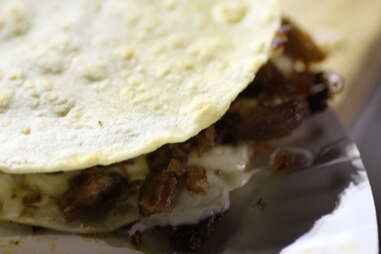 Taco Zone
Where To Find It: Alvarado & Montana, by the Vons parking lot
Dish To Get: Mulita
You could argue that another old-school truck deserves this spot (Mariscos Jalisco, we're looking at you... and getting very, very hungry in the process), but the Aziz Ansari-approved mulita (essentially a gooey, corn-tortilla-based quesadilla) at this late-night Echo Park haven's one of the most perfect bites in the city.