If we learned anything in high school, it's that it's good to be popular. Oh, and, like, math and stuff. ANYway, these eight international restaurant chains take the whole being popular thing to the next next level -- they were sooooo well liked in their respective home countries, they expanded all the way to LA.
 
Hollywood
What you're getting: Fiesta noodles and halo-halo
In the Philippines, this chain's nearly as ubiquitous as McDonald's, but in LA it's pretty much known for the ridiculousness that is the sign promising "crispy chickenjoy" and "juicy yumburger" -- and inside, you will find both of these things, plus a slew of oddball rice and noodle dishes and extremely colorful, chunky, dessert-like drinks. In other words, it's as strange -- and worth visiting -- as the outside would suggest.
Multiple locations
What you're getting: 1/2 grilled meal with yuca fries
This Guatemala-based-chain-not-run-by-an-unassuming-druglord-who's-in-a-constant-power-struggle-with-Walter-White has outlets all across Central America and Asia, and also throughout the Southland, where it serves up grilled and fried birds spiced up with a unique mix of Latin spices.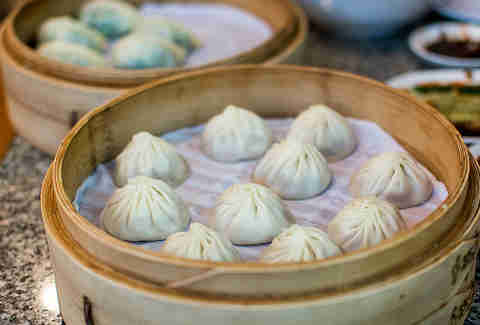 Multiple locations
What you're getting: Juicy pork dumplings
The beloved Taiwanese dumpling chainlet may have "sold out" when it expanded to an upscale location in Glendale, but the soup dumplings are still "the best" in the game. The rest of the menu is pretty outstanding, too, including chewy rice cakes and must-get minced pork-topped noodle dishes.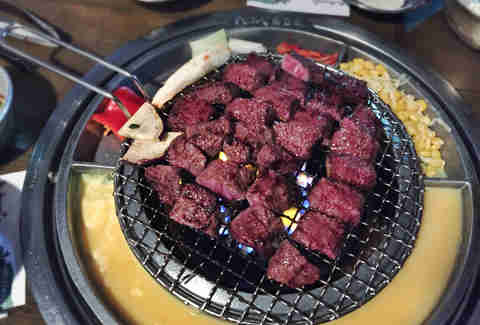 Koreatown
What you're getting: Beef combo
Are you a fan of KBBQ brought to you by a Korean comedian who has tons of locations in his home country? Good, then you'll be a fan of Kang Ho Dong Baekjeong -- named after the aforementioned comedian (that's Kang Ho-Dong if you're keeping track), and serving up table-made bibimbap and fresh-grilled pork belly.
Koreatown
What you're getting: Half-and-half wings
Not only is this spicy, soy-based chicken chain one of the best fried chicken spots in the city, it's also a huge chain in Asia -- there are over 1,000 locations worldwide.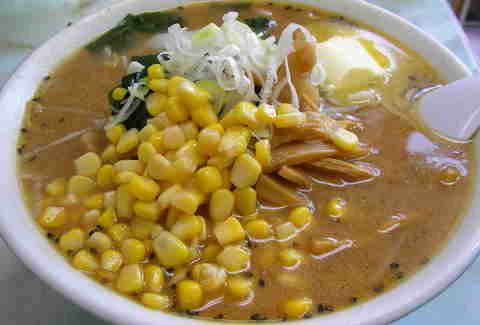 West LA
What you're getting: Sapporo ramen
This just-opened, oddly named ramen spot once had a location in NYC, pre-ramen takeover -- and now has a small spot in WLA that'll hopefully solidify its reputation stateside, since it's already considered one of the biggest and most beloved noodle chains in all of Japan.
Multiple locations
What you're getting: Half-and-half hot pot
This beloved, China-based Mongolian hot pot chain is one of those once-you-go-once-you-won't-believe-it-took-so-long-type places: the local shops (which are spread out as far as the SGV and Torrance) bust out spicy or mild soup bases loaded with veggies, noodles, and a slew of meats ranging from meatballs to, uh, fishballs.