It's so easy to get wrapped up in holiday stuff that you miss out on other things you're normally totally on top of. That is why your DVR still has at least three unwatched episodes of Mike & Molly on it (will they fight? Who knows?!?!?) and also how we never told you about these killer LA openings... 'til now.
Recommended Video
Buffalo Chicken Beer Cheese Fondue Fries Are Like an Edible Sports Bar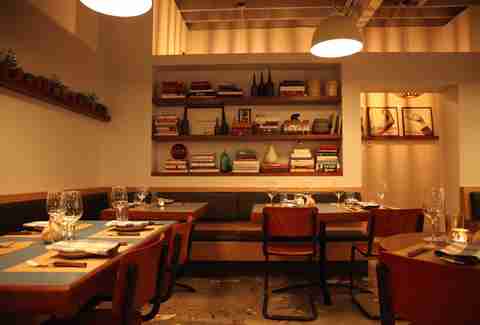 West Hollywood
Acclaimed veteran chef Stephen Kalt has never opened a restaurant in LA... until now; the Le Cirque alum's new Italian spot hit in December, and is serving up fresh-tasting pasta like fettuccine with preserved lemon, pecorino, and tomato and grilled prime sirloin with charred yam.
Culver City
This collab between a ton of industry vets (including dudes from Lemonade and Red Medicine) is a fast-casual spot serving lunchtime deliciousness like Mary's turkey larb lettuce wraps with lemongrass, lime, Thai chili, and fresh herbs and braised brisket tamales with roasted Anaheim chilies.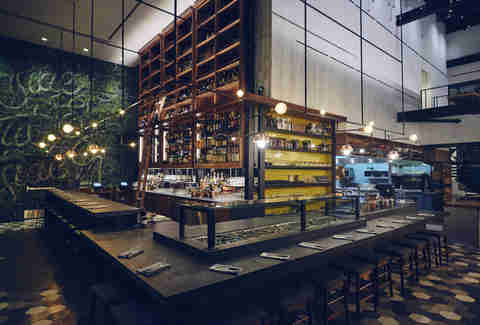 Downtown
Definitely one of the most anticipated openings of the year, this absolutely jaw-dropping space right next door to the Broad opened quietly for lunch in November and dinner in December, with a former French Laundry chef who's making beautiful dishes like the cod pictured up top and spaghetti with curry, cauliflower, and sea urchin.
Echo Park
This new Eastside barstaurant has a 12-rotating-beers draft system and a killer coffee program, as well as churro waffles (!!!) for breakfast and chicken tamales later in the day.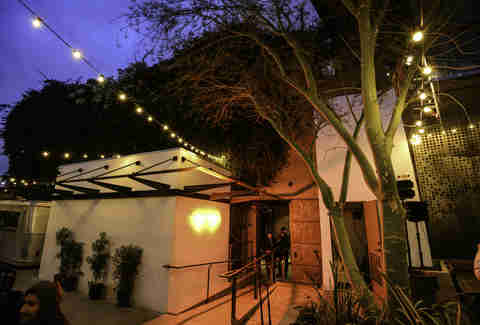 Downtown
Expect excellent brews and indie rock, as well as dance-friendly club nights, at this new ATX-inspired music venue and craft cocktail bar that brings to Downtown a gritty feel, a huge outdoor space, and band bookings from a guy who used to work for Spaceland Productions.
Encino
Current Top Cheftestant Phillip Frankland Lee's single-handedly trying to change the West Valley's dining scene by relocating his flagship restaurant to Encino, and early praise is coming in for inventive takes on everything from scallop served with jalapeño and apple to chorizo with salmon roe.
Hollywood
Talk about an upgrade: the beloved-but-tiny Melrose meat-and-brunch-and-meaty-brunch spot's moved to the former Ammo space on Highland, where you can expect house-made sausages at brunch and killer burgers at dinner.
Pasadena
The latest must-eat noodle comes from this Japanese import, whose first US location comes on the heels of the resto's wildly popular slew of chashu-laden noodle shops in its home country.
Venice
This new spot from Michelin-starred chef Josiah Citrin is, unsurprisingly, about foods smoked with charcoal, including a 48oz porterhouse and charred Hawaiian bigeye tuna.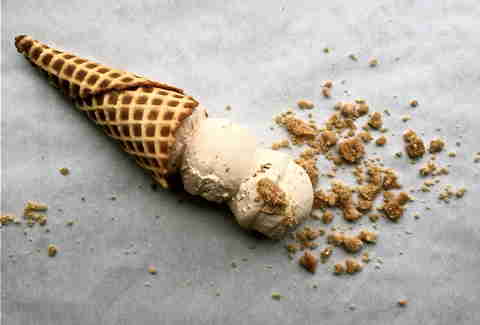 El Segundo
The beloved San Francisco sweets shop has finally opened its first LA location, using liquid nitrogen to make greatness like cookie dough with pretzels and berry crisp sundaes with strawberry sauce.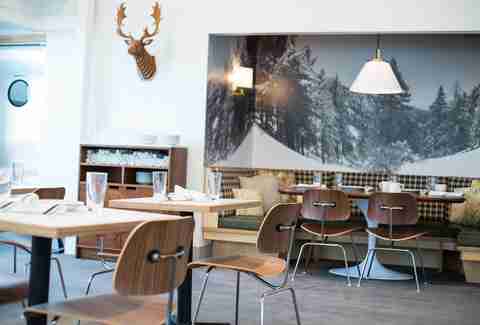 Silverlake
Moby -- yes, that Moby -- is the guy behind this totally vegan restaurant in Silverlake, which is doing dishes even meat eaters can get behind like a hearty mac & cheese and a somehow sausage-less Italian sausage cassoulet.