Because you were literally just saying to yourself, "Cuáles son los ocho mejores panaderías Mexicanas en Los Angeles?", here's your answer: these are the eight best Mexican bakeries in LA.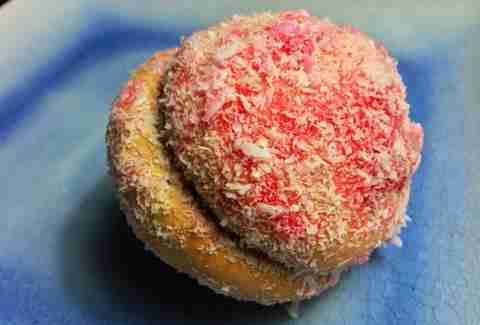 Guadalajara Bakery (click here for address and info)
Del Ray
The parking lot is tiny here, but the low prices and big flavor are well worth the hassle. The cuernitos (small croissants with flecks of crushed cinnamon inside) are soft and flavorful (actually, pretty much all of the cookies are), but the real star is the ultra-sweet taquito, which is sprinkled with sugar and filled with custard.
Antequera Bakery (click here for address and info)
Santa Monica
Their conchas (a round sweetbread that's covered with a shell-like pattern of sugar) have a cake-like consistency and're best paired with a nice, hot cup of coffee. They also carry regañadas, which are simple, thin, extremely flakey breads that are a lot more filling than they look. They also ALSO carry bolillos (French-style bread rolls) and rebanadas de mantequilla -- bolillos that've been sliced and smothered with sugar and butter. Heads up: the rebanadas are best shared, especially if you don't plan on rolling back to your car.
Sonora Bakery (click here for address and info)
East LA
The pan dulce (Mexican sweet bread) is always fresh, and their tamales, croissants, and other savories are also tough to beat. Cakes, especially of the custom and seasonal variety, are a specialty here as well.
La Espiga de Oro (click here for address and info)
Canoga Park
The San Fernando Valley is home to a number of top-notch panaderias, and this is one of the best in the Canoga Park area. Aside from the usual fare of cakes, bollilos, and conchitas (small conchas), they also carry empanadas con fresa -- instead of a meat filling, they're practically overflowing with a sticky-sweet strawberry jam (napkins definitely required).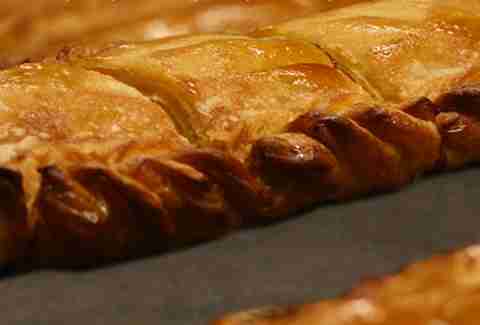 El Gallo (click here for address and info)
East LA
It's surprising how many different kinds of conchas, cuernitos, and ojos de buey -- or "ox eyes" (doughy rolls that are often caked with marmalade or shaved coconut) -- El Gallo carries, but their deceivingly simple orejas (ear-shaped, flakey sweet breads) are the ones you'll hear (!) the most about from regulars.
La Favorita (click here for address and info)
Boyle Heights
The conchitas are the most sought after at La Favorita (the chocolate variety is the move), but their bolillos and other savories are also pretty fantastico.
La Monarca (click here for address and info)
East LA, Santa Monica, Pasadena
Owner Ricardo Cervantes offers up a flavorful collection of traditional pan dulces with a decidedly LA-twist: they're free of lard and preservatives. There're a few unusual-but-still-delicious items (like the guava and cream cheese croissants), but the classics (like the crumbly, powdered-sugar-covered wedding cookies) are kinda why you go.
La Mascota Bakery (click here for address and info)
Boyle Heights
A Boyle Heights icon, La Mascata bakery has been around for decades, and they know what they're doing. Their bolillos and pan dulce are always fresh, and their tamales (both savory and sweet) are unrivaled. Of all the panaderias listed, La Mascata is ideal for that pan dulce novice who's looking for an authentic, but also welcoming, culinary experience. Come early (like, before-8am-early) if you want your conchas to be as fresh as possible.
Stefan A. Slater is a freelance writer from LA, who covers everything from surfing to comic book culture, and has written for Huck, Surfermag.com, and Angeleno magazine. And yes, he firmly believes that one can never eat too many conchas. You can check out more of his work at stefanaslater.com.