Everyone knows spring is supposed to be a season of "new beginnings," so it'd be completely cliche for us to say that's why there were so many great new bars and restaurants that opened in LA this spring. So we won't. (Even though we're totally thinking it.)
Either way, here they are: 18 new spots worth penciling into your bar and restaurant bucket list.
Recommended Video
These Onion Rings Are Stuffed With Cheeseburgers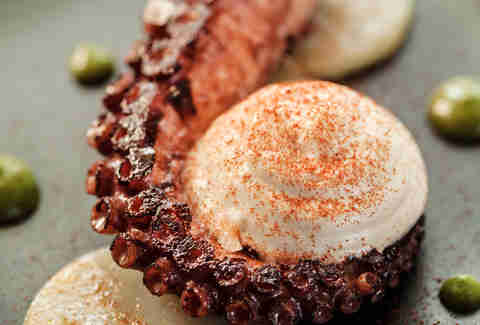 Santa Monica
Thankfully not a spot where everyone hangs out in IZODs and calls each other "Chad," instead the SMYC is a new restaurant from the Tar & Roses guy, with a seafood-centric menu that includes an uni toast and charred octopus in smoked paprika.

Mid-Wilshire
This under-the-radar pizza joint in the space previously known as Cube has 1) some of the best new pizza in LA, and 2) Cube's old, incredible fried chicken recipe. Yasssssss.
West Hollywood
This glammed-up, vegan-friendly (but thankfully not all-vegan!) Mexican spot has tequila flights and cilantro- & jalapeno-marinated carne asada. Like all glammed-up, vegan-friendly (but thankfully not all-vegan!) Mexican spots should.

Redondo Beach
This South Bay brewery is finally doing growler fills and straight-up tastings, with revolving taps including its Pineapple IPA and Coconut Abel Brown.
Downtown
The first of two new just-opened Mexican spots from lauded chef Ray Garcia, this ultra-casual, taco-centric resto is now doing tortilla-bombs including a killer carnitas guy and the definitely-not-traditional "Masa Ball Soup."

Downtown
The SECOND of two new just-opened Mexican spots from lauded chef Ray Garcia, this hip, date-friendly resto is now throwing down with a killer cocktail list and forward-thinking dishes like lamb neck tamales and oxtail quesadillas.
Mid-Wilshire
The Animal dudes' newest Fairfax spot is an all-day Italian banger, with an olive-oil fried egg sandwich for breakfast, a homemade chorizo pizza for lunch, and... uh, another one of those for dinner, probably?

Studio City
More proof that the Valley is getting muy caliente: this new Mexican spot sporting a mezcal-heavy bar and homestyle classics like queso fundido and massive carnitas burritos.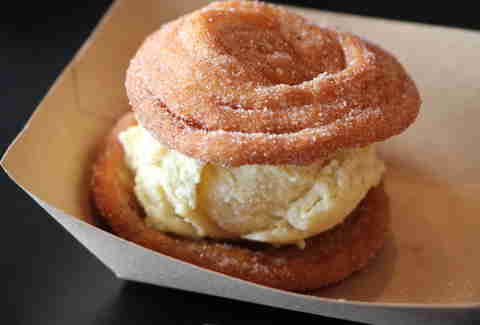 Los Feliz
This place is taking artisanal ice cream -- like brown butter cookie sorbet -- and stuffing it between two crispy, circular churros. Go ahead and reread that, but this time slower.

Hollywood
This tiny little bar (get it??) is attached to The 101 and is killing it cocktail game-wise, with iced-up classics like Harvey Wallbangers and new-school concoctions like the herbal Alpine Hippie Juice.
Santa Monica
Remember that awesome upscale Vietnamese place Spice Table that was super revered until it was forced to close when the Metro came in? Well, the same chef-owner behind that just opened Cassia in SaMo, where he's killing Chinese bacon fried rice and whole Singaporean white pepper crab.

Koreatown
This bar's hidden in the back of ANOTHER bar (The Normandie Club), where it sits as a quieter, cocktail-ier oasis from the craziness of K-town, with an omakase boozing option that aims to "transport you to another place." Beam us up, Walker Inn. Beam. Us. Up.
Marina Del Rey
This "ocean-to-table" restaurant in the Paiche space unsurprisingly makes you feel like you're in an old sailor's really well-decorated shack. Get the bacon-abetted cod chowder and roasted scallops w/ charred spring onions.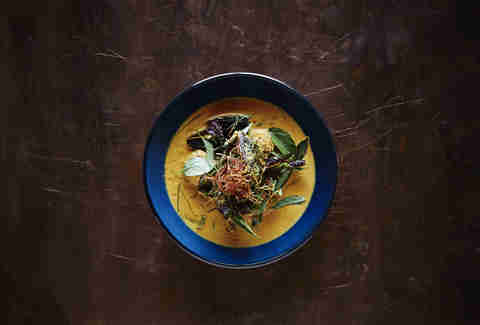 West Hollywood
This is a two-for-one: E.P., an Asian restaurant helmed by an award-winning Australian chef doling out wood-grilled Fijean tuna, and L.P., a killer outdoor patio bar with bellini boba pearl cocktails and soft-shell crab buns. Oh, and it's actually a THREE-for-one: there's also Frankie's, a semi-private bar attached to the space. Because you needed even more reason to go.
Hollywood
The latest from Eric Greenspan is a hidden restaurant (!!!) behind Greenspan's Grilled Cheese: hop back there to a giant patio, where you can order potted shellfish or a whole branzino in fig & pomegranate sauce.

Hollywood
Some club dudes have rebranded the Pig 'n Whistle as this church-themed VIP lounge, with an actual confession booth (which, unsurprisingly, is also... surprise!... a photo booth).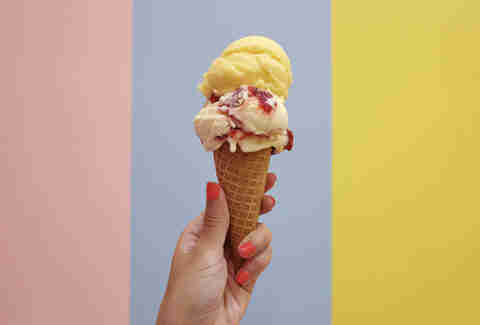 Mid-Wilshire
Ice cream, donuts, and coffee. From the BLD people. Yessir.

Culver City
The namesake chef of Akasha opened this Indian restaurant in the old Ford's Filling Station space in downtown Culver City, where you'll now find tandoori lamb chops and coconut milk- and cinnamon-braised chicken xacuti.
Sign up here for our daily LA email and be the first to get all the food/drink/fun Los Angeles has to offer.
Jeff Miller is the senior city editor for Thrillist Los Angeles and could really go for a churro ice cream sandwich right now. He's on Instagram at @jeffmillerla and Twitter at @ThrillistLA.