In keeping with the hot days and cool nights of fall in LA, October saw the addition of just as many new sunny patios as cozy interiors with roaring fireplaces -- and in some cases, both -- to the dining and drinking options around town. From baby back ribs and a chicken coop in the Arts District to Hawaiian shaved ice and poke in Playa Vista, here are our picks for the best LA openings of October 2016.
All of the restaurants on this list are part of our ongoing quest to find this year's best new restaurants in America, and we're combing through every opening in every Thrillist city. Get involved on Instagram -- #BestRest2016 -- to let us know your picks and your favorite dishes at each of these new spots.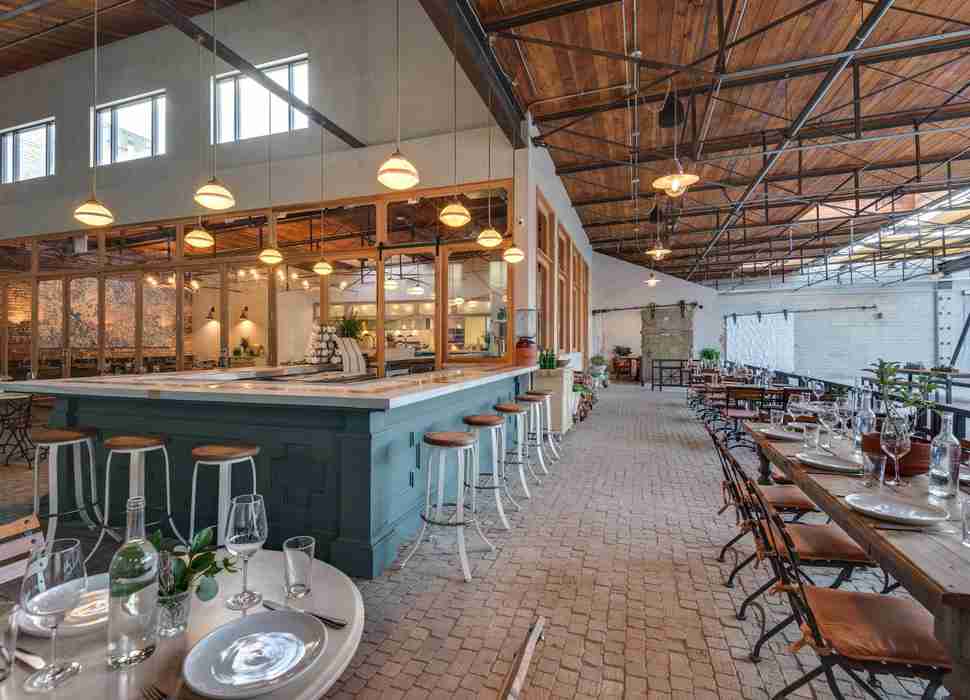 Arts District
Tucked inside the new Hauser Wirth & Schimmel arts complex, Manuela offers a sprawling and luminous space with a huge wraparound patio and a locally sourced yet North Texas-inspired menu (think biscuits & gravy and a deer burger). Decked out with salvaged chandeliers, glass, and woodwork from the 1930s-era building and nearby Arts District warehouses, the restaurant complements the adjoining gallery with murals and other artwork, plus a mix of rustic features and sleek marble and brass. Chef Wes Whitsell, formerly of Osteria La Buca, is preparing nearly everything in-house -- not only smoking his own baby back ribs, pickling vegetables, and curing duck breast, but he's also utilizing a large on-site garden complete with a chicken coop. Brunch and lunch kicked off at the beginning of the month and dinner service, which just rolled out, is available Wednesday through Friday.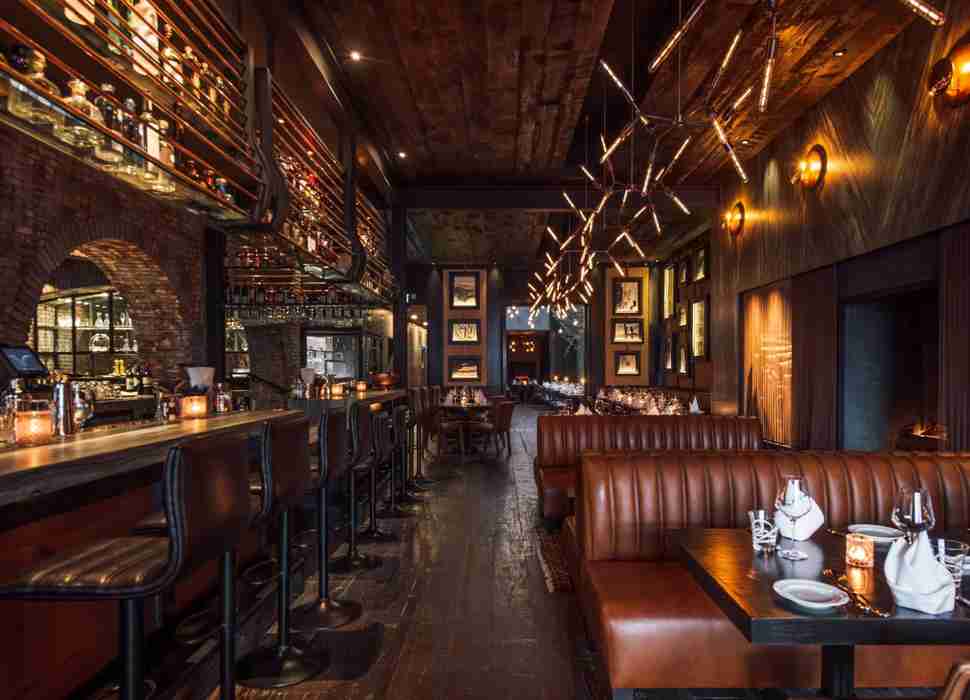 Beverly Grove
This dark and sultry new Italian addition to West 3rd St in the former Ortolan space offers an ambitious date night destination from the owners of Santa Monica's perpetually bustling Via Veneto. You'll find an extensive run of fresh seafaring selections, handmade pastas, and big meats seared on a wood-fired grill with decadent options like the tonnarelli with blue lobster or the 32oz tomahawk rib-eye. Redesigned by the Spacecraft Design Group, the interior features dark woods and leather booths, a lounge area with brick archways, and an atrium-covered patio if you're hoping to shed some light on the moody darkness.
Highland Park
This tiled boutique bake shop specializing in cruffins comes to LA by way of San Francisco. You'd be remiss if you didn't show up by 9am to partake in the croissant muffins -- proclaimed as the unicorn of pastries -- but should you roll in at the ungodly hour of 10am there are still plenty of memorable pastry options available. On the savory side, the bacon danish has cheddar baked into its pillowy layers, and, for sweets, there's more hybridization with churro croissants and monkey bread topped with puppy chow. Another location is in the works for Larchmont.
West Hollywood
Just in time for the last stein fills of Oktoberfest, the long-anticipated German biergarten Loreley finally opened its doors with an extensive lineup of your favorite German brews, including some hard-to-find craft varieties. The new venue comes by way of Michael Momm, who runs the original (and long-popular) Loreley in New York, and you'll definitely want to make your way to the tree-lined outdoor biergarten in back with communal tables of heavy wood and cozy nooks perfect for drinking the three-liter "Das Boot" steins in private. The small-but-growing menu is loaded with hearty comfort fare like potato pancakes with smoked salmon, Berlin-style currywurst, and, of course, platters of sausages.
West Hollywood
The team behind nightlife spots like The Nice Guy and Blind Dragon has completely transformed the former d.b.a. space with this restaurant-meets-lounge inspired by the art deco swank of the Roaring '20s. Grab a seat at one of the ample plush banquets, and order up a cocktail, like the Loca Loni (banana and spice-infused tequila, tawny port, Frangelico, and a torched cinnamon stick and banana chips, to sip digging into BBQ ribs or cedar plank salmon. After dinner the mood shifts to bottle service and live entertainment, but don't worry: You can still order funnel cake off the late-night menu.
Playa Vista
Top Chef fan-favorite Brooke Williamson along with husband Nick Roberts has launched a fast-casual Hawaiian counter that aims to be your new go-to spot for poke bowls and musubi. Signature bowls are packed with everything from the expected spicy yellowfin to octopus or Japanese eggplant tinged with lime shoyu, but the real treat is a DIY section, where you can customize from a myriad of toppings. Simple musubi (SPAM and rice, wrapped in seaweed) complements the bowls... and let's you finally try some SPAM without having to crack open a can at home. Shave ice with in-house syrups round out the luau-friendly menu.
Sherman Oaks
The folks behind casual Mexican watering hole Te'kila have expanded into the former Stanley's on Ventura Blvd to create a separate, low-key destination for cocktails. The drinks come by way of Matt Wallace (previously of The Famous) and Chris Day (previously of Honeycut) and will feature a rotating menu that pay tribute (a-ha!) to the duo's favorite films, musicians, bars, and booze.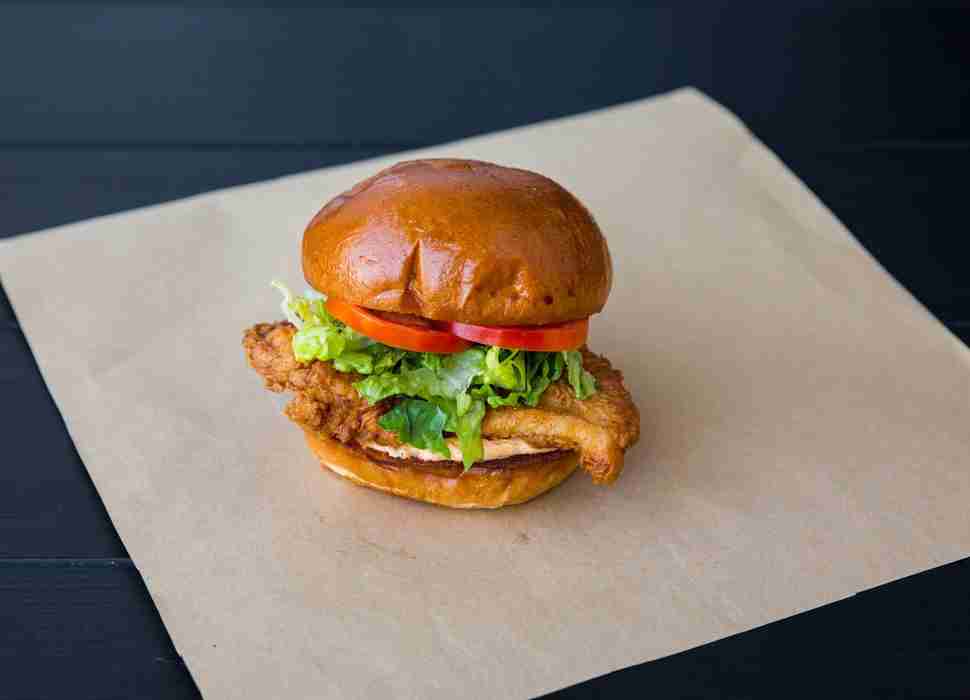 Fairfax
As casual wiener stand Fritzi Dog heads off to focus on feeding the masses at the LA Coliseum and elsewhere, Chef Neal Fraser's new chicken joint will take it's place in the Original Farmer's Market. The foul lineup -- some of which you may recognize from Fritzi in the Arts District -- features chicken wings, sandwiches, and salads, served four ways: confit, griddled, "Naked Fried" (brined and fried without batter), and classic buttermilk-battered. The menu will also include the uniquely excellent potato waffles, tots, and better-than-average veggie sides like sous-vided carrots and golden beets.
Fairfax
Much-adored Italian eatery Angelini Osteria has long been an LA staple for lunch and dinner, and now you can spend even more of the day pretending you're in Italy by heading next door to its new café and marketplace. Start your day with a hit of espresso, pastries, or egg dishes like the zucchini frittata. Or stop by at lunch for panini, salads, or some Angelini classics like Gino's meatballs or arancini. And because a day in Italy wouldn't be complete without gelato, the café is outfitted with a Cattabriga vertical-batch freezer -- essentially the Ferrari of gelato machines. You can also pick up a variety of Italian imports like Prosciutto di Parma, pastas, and more, as well as your favorite Angelini sauces to take home.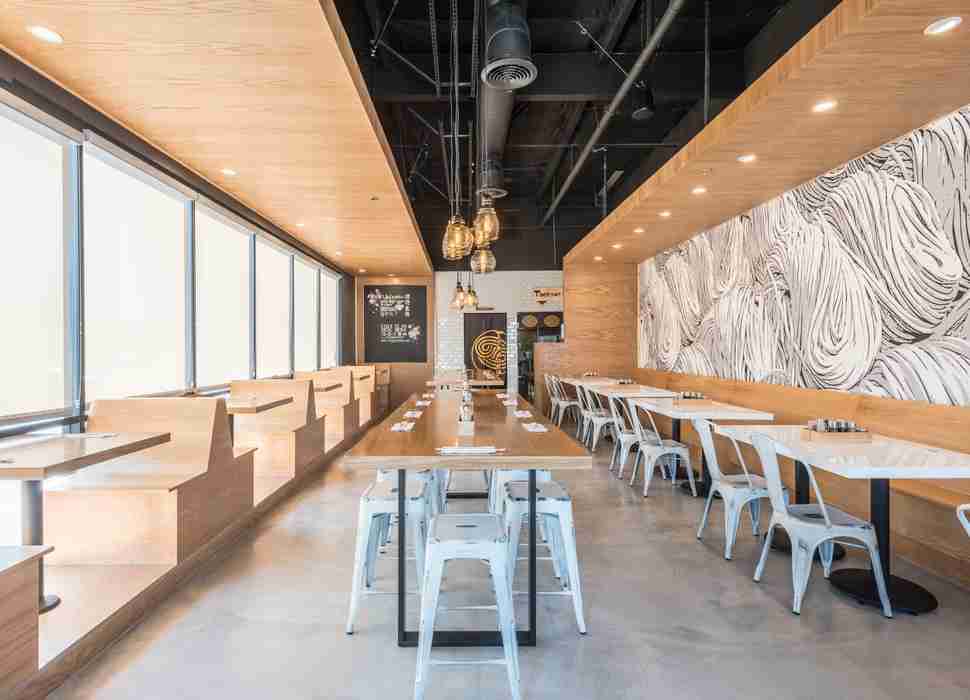 Arcadia
This sparkling new addition to the SGV ramen scene is plenty sleek and modern, but graciously keeps the price on its noodles reasonable. You'll find all the hits from chicken broth miso and shoyu to pork broth tonkotsu and tsukemen, with tan tan men and cold noodle options thrown in for good measure. Rice bowls, salads, and starters like chicken karaage and kurobuta sausage round out the menu, and you'll want to save room for the macaron ice cream sandwiches in flavors like mango, coffee, and green tea.
West Hollywood
If you're looking to burn some cash on bottle service and lounge in a modern reimagining of a European courtyard with massive mirrors and LED lights twinkling overhead, then Nightingale Plaza -- in the former Greystone Manor location -- is your sexy new nightlife destination. After doing your thing on the "high-energy" dance floor, you can retreat to the two adjoining lounges with trippy tropical wallpaper, or catch some air on the foliage-adorned patio. Or don't -- it's your sexy nightlife after all.
Sign up here for our daily LA email and be the first to get all the food/drink/fun Los Angeles has to offer.