If you were distracted by that music festival in the desert this past month, you probably missed out on a bunch of great restaurant and bar openings closer to home. Well, we've got you covered: Here are the best restaurant and bar openings of April 2017.
Recommended Video
There's an Entire Frickin' Lobster in This Bowl of Pho
Venice
If you're a pasta lover, you probably sobbed a bit when Bucato closed -- after all, where are you going to get Evan Funke's perfect homemade noodles now? The answer is, thankfully, Felix, where the award-winning chef is serving pasta dishes like pappardelle with ragu Bolognese and 48-month aged Parmigiano-Reggiano, as well as wood-oven pizza with pomodoro, smoked fior di latte, and salame Napoletano.
Downtown
This new bar's biggest claim to fame is its cannabis terpene cocktails -- basically, cocktails made with the essence of weed, minus the psychotropic qualities. It's also the first LA walk-up bar, making it seem like you're drinking right on the sidewalk -- though unfortunately you can't actually take your drinks for a walk.
Mid-Wilshire
It's no surprise this new Mid-City restaurant was a huge hit right upon opening -- it's taken over the Domenick's space, which means it boasts one of the best patios in the city. The food's no joke, either: Diego Hernandez, one of the most acclaimed chefs in Mexico, is in the kitchen using hyper-local, fresh ingredients to make sorrel tamales and ash-crusted rock cod.
Sherman Oaks
The valley's dining renaissance continues with two new high-profile restaurants this month, including this large-format dining room from the guy behind the beloved Boneyard Bistro. It's got an eclectic menu that includes tea-smoked duck breast and a full raw bar, as well as a meticulously thoughtful cocktail program.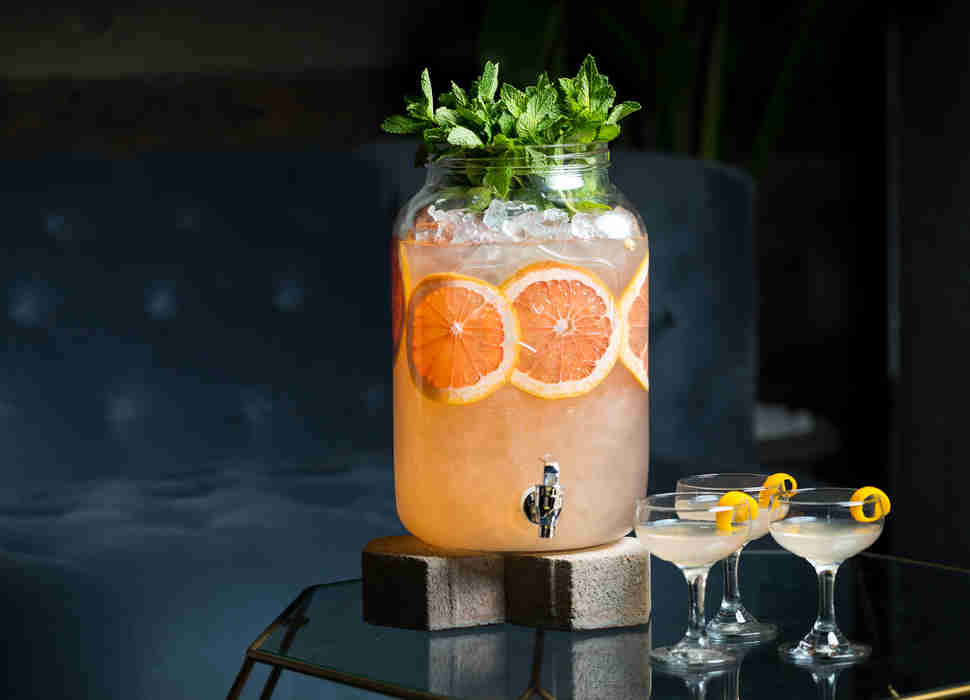 Encino
The second major valley opening this month is from former Top Cheftestant Phillip Frankland Lee, whose Scratch Bar & Kitchen has become a mainstay in Woodley Plaza. His second concept in the same maxi-mall (it's not quite a mini-mall and not quite a mall-mall, so, there you go) is an oak-drenched barstaurant serving a massive seafood/charcuterie/cheese tower, roasted chicken-liver toast, and a drink called the Second Hand Smoke made with chicory-infused Scotch, ruby port, and a flamed orange peel.
Mid-Wilshire
Rapper Nas is one of the guys behind the illmatic fried chicken and waffles at this new NYC import, which sits directly across the street from Supreme and boasts other options like General Tso-style chicken and cornmeal-crusted catfish.
Sign up here for our daily LA email and be the first to get all the food/drink/fun Los Angeles has to offer.