New rule: the next time someone says LA lacks quality pizza, shove one of these new tasty contenders in their face (and hope they're willing to share, once they taste the cheesy deliciousness).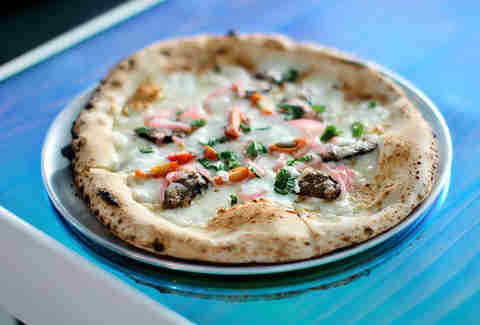 Silverlake
This just-opened slice house breathes new life into the heart of Silverlake, where brothers Erik and Edgar dish out rustic Neapolitan discs with organic Italian staples (prosciutto, San Marzanos, anchovies) and fresh local produce. Order up an expertly singed pillowy pie, retire to the sunny patio, and suddenly realize that Edgar was totally that dude who delivered pizza to Ellen during the Oscars.
Downtown
Chef/pizza professor Brad Kent will take you to school at his cozy new Grand Central Market extension of the 3rd St pizza favorite. The olive wood-fired ovens turn out crisp, baguette-fluffy crusts with satisfying char, all sporting umami-rific toppings like crispy prosciutto & roasted mushrooms, garlic-caramelized onions, and truffled cheese (ermahgerd). Also at this location: craft beer. Yes.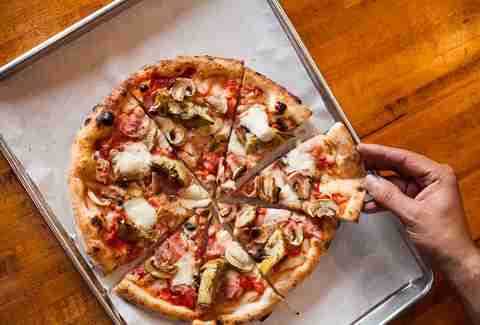 West Hollywood
Don't be fooled by the origins of this recent Nashville transplant -- its mouth-watering, wood-fired Neapolitan discs have quickly earned a loyal, pizza geek following. Straight-outta-Salerno pizzaiolo master Massimiliano Di Lascio sources from the motherland to create his foldable, black-speckled crisp crusts, sweetangy sauce, and eye-roll-worthy Buffalo mozzarella. Get cozy at the communal tables and order up the new anchovy/olives/capers pie, and save room for a house-made cannoli and small-batch gelato.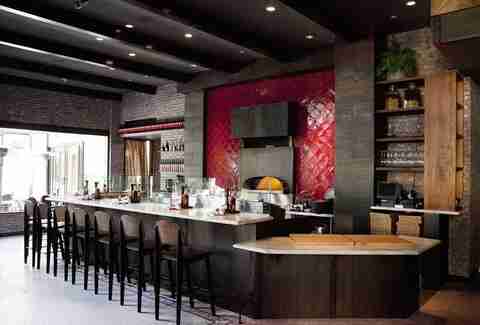 Downtown
A date-worthy destination complete with a patio that's perfect for ogling passersby (when not on a date, hopefully), Soleto has just completely tweaked its menu to focus on creative Cali-twists to Italian favorites. Set your sights on the 800-degree, wood-burning oven, and order up the new toasted walnut/arugula/ricotta pie or the epic pulled pork/smoked mozz/jalapeño combo.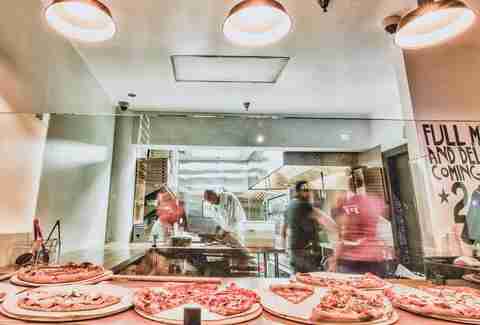 Downtown
We told you about its Nutella pizza and late-night drunchie hours, but if we still haven't convinced you to visit this newish NY-meets-Naples pizza haven Downtown, you may want to rethink your life/pizza choices. Guided by pizza master Giulio Adriani of NYC's Forcella fame, this sleek operation turns out eight crisp classics (hit the Tricolore) by the slice or pie, with the added bonus of vintage Italian flicks projected on the window nightly.
Danny Jensen is a Thrillist LA contributor and he always saves room for house-made cannoli. Even when a place doesn't serve cannoli (just in case). Follow him on Twitter.