This July, a bunch of new places that've been on the edge of Angelenos' lips for months finally opened -- which means you can finally get Halal Guys' famous street meat in the city, visit one of the best new views in LA, and hang out with Curtis Stone at his new spot. The details on these (and more!) are below:
Downtown
See that view up top? Yeah: that's the view from 71Above, the new restaurant 71 floors above Downtown LA, which claims to be the highest dining destination on the West Coast (clearly, they haven't eaten with Snoop Dogg). They've got the acclaimed former Cliffs' Edge chef Vartan Abgaryan and Reggie Narito from the Netflix doc "Somm" collabing on drinks and food, which include cheffy dishes like king crab with mango, Fresno chile & sorrel mushrooms, and suckling pig with cherry & mustard.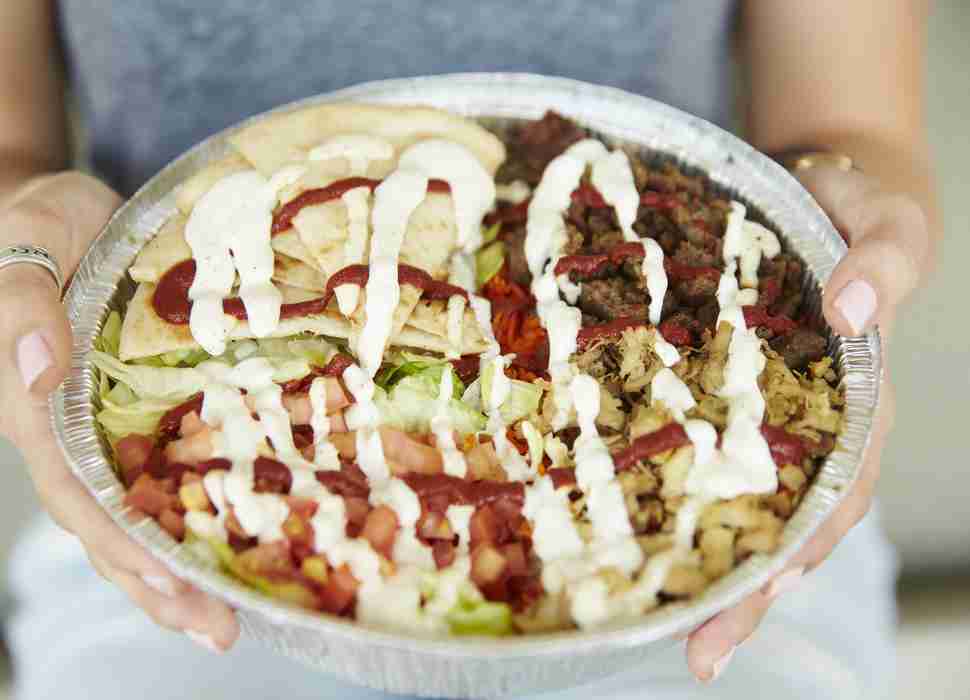 Koreatown
NYC's infamous street-meat cart has FINALLY touched down in a brick & mortar in LA, which means Big Apple expats (and curious Angelenos) will be lining up for their crazy-delicious chicken and rice -- which should be topped with massive amounts of their even-more-crazy-delicious white sauce (and a sparse sprinkling of their fire-hot chili sauce).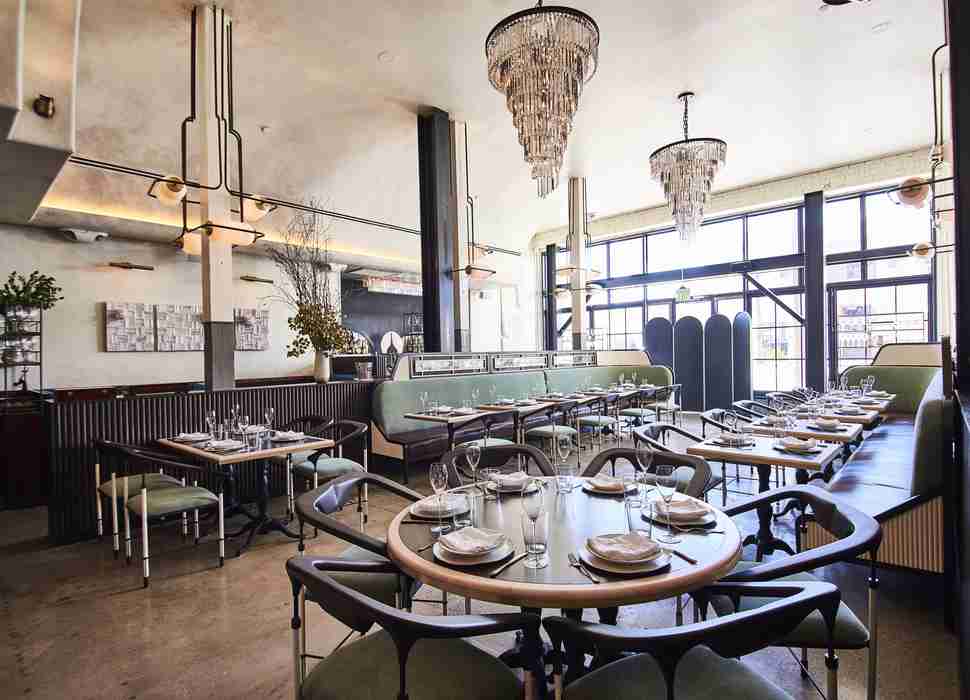 Hollywood
When Curtis Stone opened Maude, he was proving to LA that he was more than just a TV chef -- and he nailed the landing, with one of the city's most consistently lauded restaurants. For that high-end eatery's sequel, he's gone with Gwen, a collab with his brother Luke that functions as both a fancy butcher shop and a whole-animal restaurant, with a five-course tasting menu that veers between slow-roasted ribs and hand-made orecchiette, as well as snack bites (including charcuterie) they're calling "Butchers Scraps." Also, for coffee nerds, they're the only place in the US to serve Australia's beloved St. ALi coffee.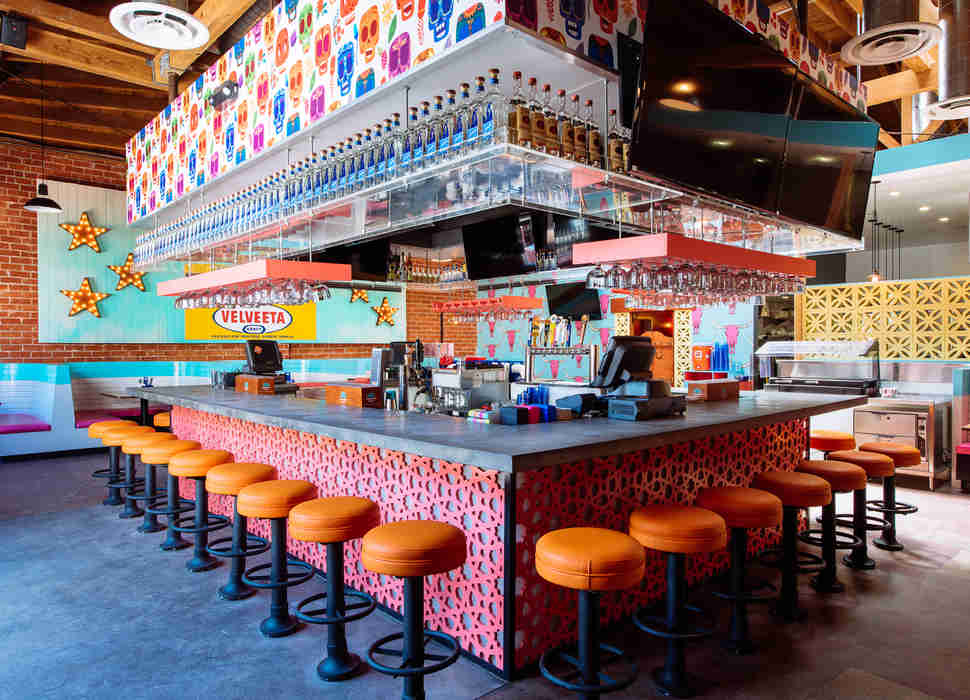 North Hollywood
The same group that dropped down some of LA's best wings at the beloved sports bar Big Wangs and hit the Valley with monster cheeseburgers at Tipsy Cow's dropping this new restaurant on the East Valley: El Tejano specializes in hard-to-find-in-LA Tex-Mex, which means food like Frito pies and queso, along with a big, square bar serving up cervezas and margaritas.
Beverly Hills
Now open in the prime real estate that used to house Spaghettini is this new-American restaurant from LA newcomer Scott Howard, whose NorCal restaurants have garnered major praise. In this case, he's breaking out novel dishes like a pimento-cheese-and-pickled-cabbage burger and Spanish octopus with tamarind BBQ sauce.
Westwood
Any time James Beard award-winner Sherry Yard gets involved with anything it's newsworthy -- and she's the name behind the food at Tuck Room Tavern, which is both next to and providing food for the iPic theaters in Westwood (which, honestly, are some of the best movie theaters in LA, so, yeah). Yard's menu includes brioche-crusted crab cakes with Old Bay remoulade and mango & habanero baby back ribs; your menu includes somehow not getting super-messy with BBQ sauce while watching Jason Bourne.
Santa Monica
Inevitably, you're going to have out-of-town visitors who are heading to the Third St Promenade (or you yourself will end up down there for a night on the Pier), and you're going to get asked where to have dinner. The current best answer is this massive new restaurant with food from Walter Greenwood (which, yes, opened in June, and we missed it -- sorry), formerly of Las Vegas' best-restaurant-contender Bartolotta and New Orleans' famous Commander's Palace: he's got worldly food here like duck confit and black truffle dumplings and a pork-belly-and-suckling-pig-and-bacon Pig-N-Out burger.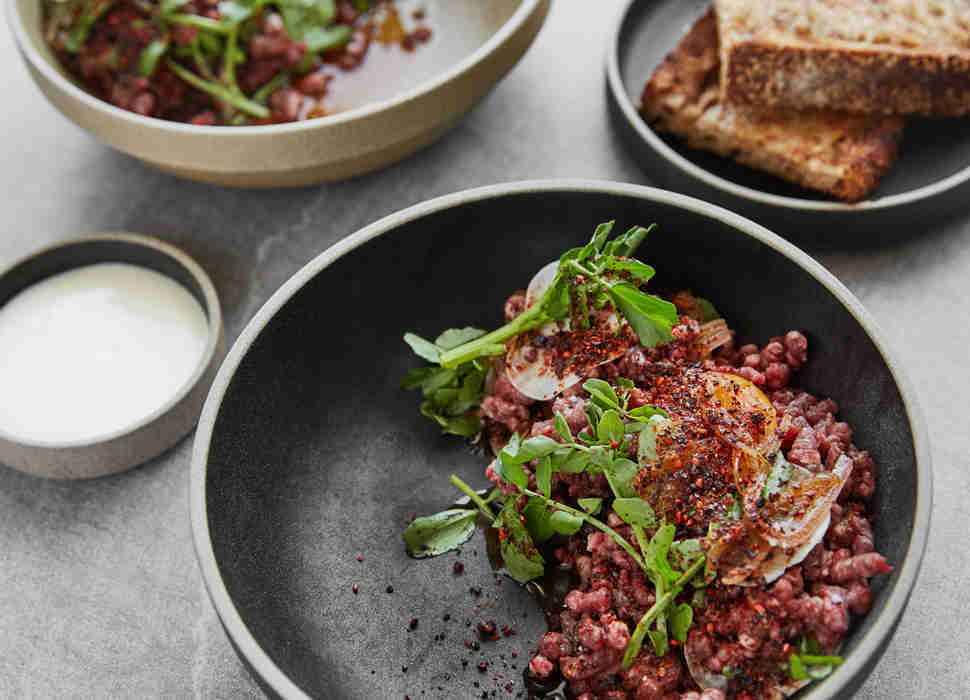 Koreatown
This already-buzzy K-town spot is from a former Animal chef, which should inform you about the menu: veal sweetbreads with fennel, mustard seed, and sesame and soft shell crab with salsa verde are among the highlights (they've also got a bunch of veggie dishes if you've got a non-carnivore in your crew).

Sign up here for our daily LA email and be the first to get all the food/drink/fun Los Angeles has to offer.