The most exciting thing to happen in LA this month? Definitely the first NFL game played here in, like, FOREVER (even if it was just a preseason game). The second most exciting thing? These new openings, for sure.
All of the restaurants on this list are part of our ongoing quest to find this year's best new restaurants in America, and we're combing through every opening in every Thrillist city. Get involved on Instagram -- #BestRest2016 -- to let us know your picks and your favorite dishes at each of these new spots.
Palms
This tiny little poke & ceviche shop has vaulted to the top of LA's poke-trend queue, thanks to food from chefs who formerly worked at Hamasaku and Plan Check, which means the fish (including super-fresh salmon and albacore) is actually marinated and cured, and that the ceviches have a perfect spicy bite.
Venice
The chef at this new Westside bistro was most recently sous chef at Republique -- one of our perennial Eat Seeker picks -- which means his small, seasonal California cuisine menu includes simple-sounding but surely delicious dishes like whole grain risotto with sunchoke and Parmesan and loup de mer with heirloom tomato panzanella; they've also got an impressive wine list.
Sliver Lake
Just when you think everything in Silver Lake has gone to pot comes Kettle Black, a gorgeous new Italian restaurant from the team that opened recent favorite Sawyer. Dish highlights include Pizza de Parma with arugula, lemon vinaigrette, prosciutto di parma, and Parmesano-Reggiano and garganelli with wood-fired bolognese, all in a room that's sure to become a regular pre-show neighborhood date spot.
Universal City
You're rightfully incredulous for thinking we're crazy to be recommending a restaurant on Citywalk, but here's the thing: at some point, your niece is going to want to go to the Harry Potter world at Universal, and afterwards you're going to go to a movie, and then you're going to want dinner. And THEN you should go to Dongpo Kitchen, which is an actual Chinese export, and as such has fantastic dumplings and spicy dan dan noodles that will allow you to feel like you didn't get trapped in mall-food hell.
Chinatown
Alvin Cailan from Eggslut and Jeremy Fall from the recently relocated Nighthawk Breakfast Bar (more on that in a minute) got together for the menu of this new burger place in Far East Plaza, where they'll join the line-making ranks of Howlin' Ray's and Chego! in what's become one of the city's best places to gorge with a group. They've got a small menu with just a few burgers and milkshakes, but the MVP is definitely the Hiro burger, with caramelized onions, avocado puree, provolone, and yuzu kosho mayo.
Venice
So: imagine you open a restaurant with a can't miss concept -- a late-night bar that serves breakfast food. And imagine that it becomes critically acclaimed virtually overnight. And then imagine you lose your lease. And then imagine you just say, "Hey, let's make it even better and put it by the beach." Yep, that's exactly what you're imagining -- and that's exactly what happened with Nighthawk.
West LA
When you think "West LA" it's probably unlikely that you also think "a place to go drink 50 kinds of whiskey and eat some pizza and watch sporting events," which is why we're telling you about the Nickel Bar: now, you know where to go in West LA to do these exact things.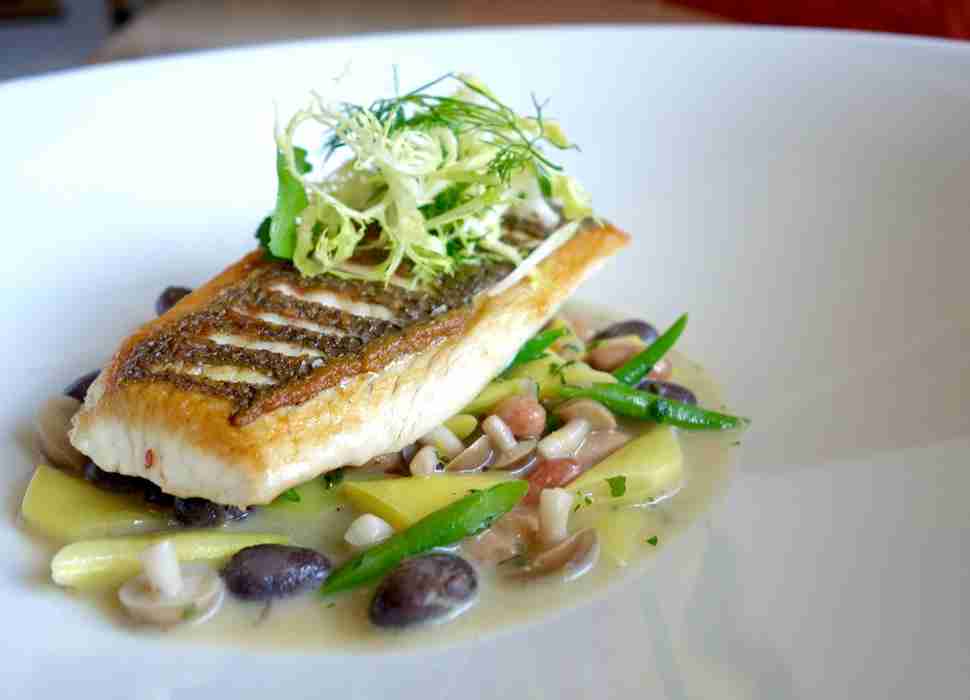 Pasadena
Papilles has been a hidden-treasure restaurant for years, so the fact that its owner, Santos Uy, and executive chef, Tim Carey, have opened a seafood-centric restaurant in Pasadena should come as welcome news to anyone who's ever stopped by their original better-than-it-should-be strip-mall shop. Uy's background is as a wine guy, so they've got global vino options from Spain, France, and Italy, as well as dishes like butter-poached lobster and charred Spanish octopus.
Santa Monica
Forgive us for missing this opening in July -- it's just, you know, vegan restaurants are a hard sell sometimes. But they're much easier when the chef is the namesake and used to be behind the stoves at Saint Martha, and when he's calling the food "accidentally vegan" -- which means his saffron risotto and green onion noodles are bursting with flavor that will guarantee you won't be missing meat when you leave.

Sign up here for our daily LA email and be the first to get all the food/drink/fun Los Angeles has to offer.