Shockingly, a ton of business owners waded through the torrential downpours this month to make sure their new restaurants and bars opened up. Here are the best openings of January 2017, including your favorite new secret Downtown cocktail spot, a late-night alternative to KBBQ, and a Los Feliz Mediterranean restaurant that will likely be on the shortlist for best restaurant of the year.
Recommended Video
Hops n' Hot Sauce Festival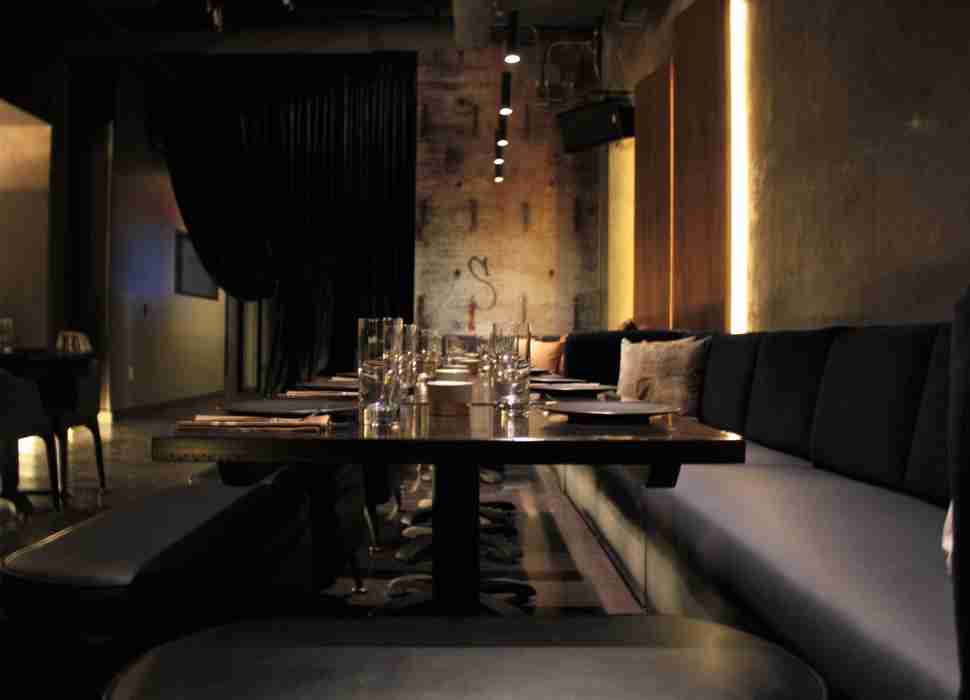 Koreatown
Karaoke nights in Koreatown are always tricky, dinner-wise. You've got to make two plans, you lose people along the way, and the spots that do have food generally don't have a place to eat that's not surrounded by other people singing Journey songs poorly. That's why The Venue's important: It's one-stop dining, singing, and shopping, with over a dozen interestingly decorated karaoke rooms (there are chairs dangling from the ceiling in one; another looks like a mini-library) attached to an underground restaurant serving craft cocktails, as well as short ribs from one of the chefs behind BOA. Basically, it's a one-stop KTown night-out spot.
Los Feliz
OK, it's early to say that there's already a contender for 2017's best new restaurant, but the hype around Kismet -- a cozy, very clean-looking Mediterranean spot that's a collaboration between the Madcapra and Animal guys -- isn't just hyperbole. The two lunchtime "flaky bread" dishes are the belles of the ball (as it were): flatbread with yogurt and honey, or an optionally spicy tomato dip, both of which have near-perfect flavor profiles. Dinner's got a for-two rabbit dish that's one of the few large items on the menu, but do yourself a favor and go with friends so you can get a bunch of stuff. You won't leave sorry -- or hungry.
Downtown
It's been a long time since LA got a proper new hidden bar/cocktail lounge, so if you've been looking for a change of pace from the Davey Wayne's of the world, Birds & Bees couldn't have come at a better time. The entrance to this '50s-themed bar is through a parking lot, along a fence, down a flight of stairs, and through an unmarked door; once inside, the whole thing looks like a '50s cocktail den, with drinks from an all-star team who've done time at 1886, The Corner Door, and The Edison, among many others.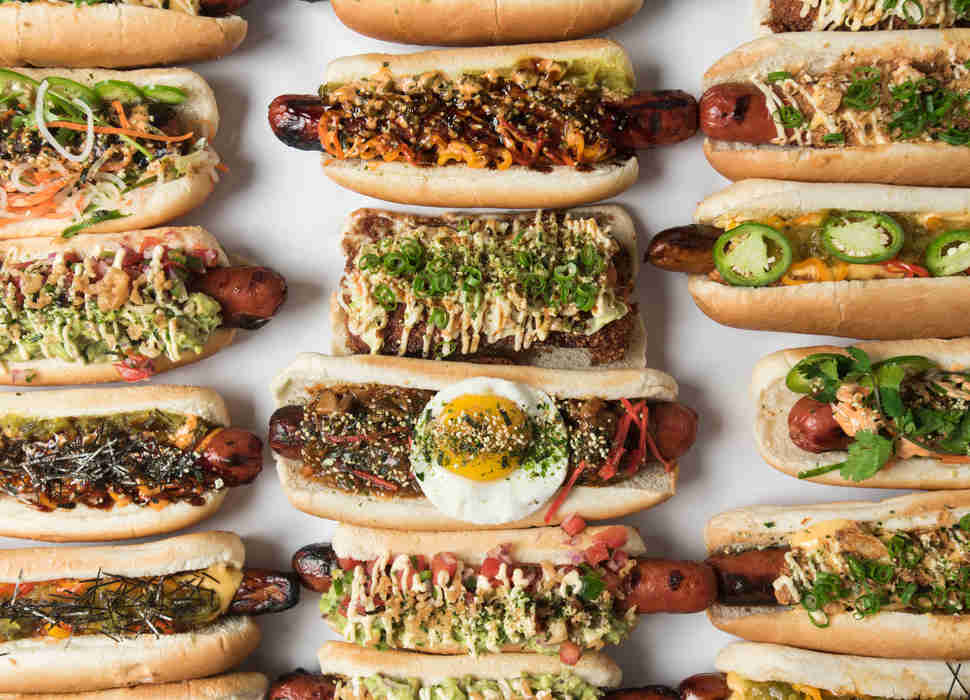 Koreatown
Is Coachella becoming an important restaurant incubator? It certainly seems that way: KazuNori and Beefsteak both got their starts in booths out in the desert (and are now successful brick & mortars), and Sumo Dog -- a gourmet hot dog spot in Ktown -- is next on the list, with Asian flavors like furikake and miso as toppings on a slew of doggie styles. Added bonus: open after bars close on weekends.
Silver Lake
Now you no longer have to make two stops for your dessert-and-coffee fix: The brains behind Crème Caramel LA and Found Coffee have merged forces for this Eastside sweets-and-caffeine shop. Highlights include crème brûlée and s'mores bars, as well as rotating beans from California roasters.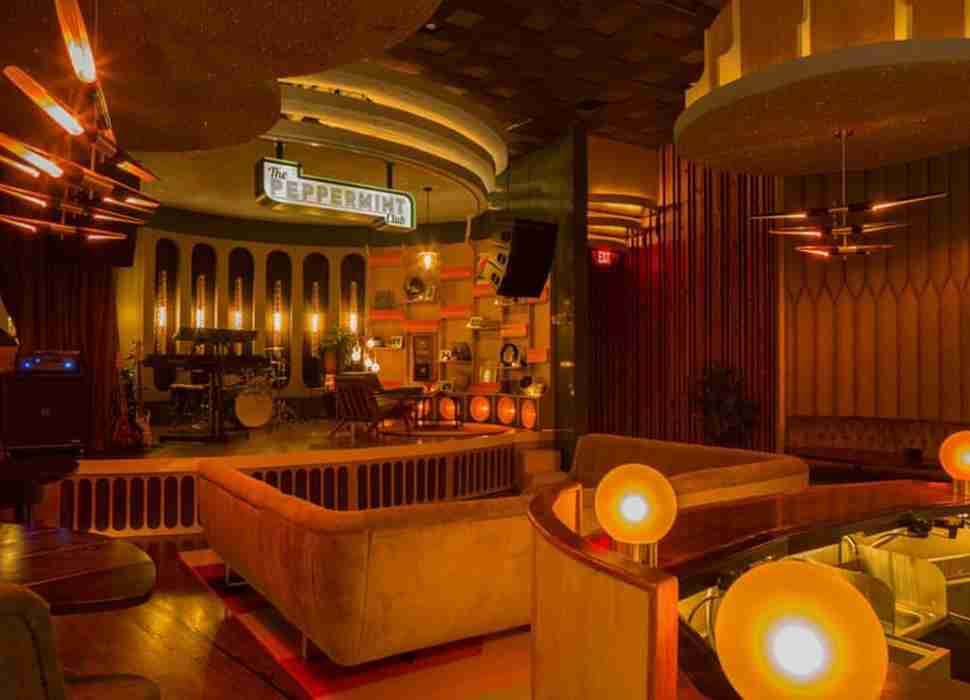 Hollywood
The resume of some of the people behind the new live-music venue Peppermint Club is basically a list of hot clubby LA properties from the last decade, including Bootsy Bellows, Blind Dragon, and the Nice Guy; the other people run Interscope Records -- so you know that the quality of talent here is going to be great. They're doing everything from pop to covers, so check the calendar before committing, but thanks to the pedigree of the owners it's safe to assume that everyone who plays will be legit.
Sign up here for our daily LA email and be the first to get all the food/drink/fun Los Angeles has to offer.