It seems like every year LA gets more and more legit as a bona fide food city -- and for definitive proof, all you have to do is look at this list of restaurants that opened in 2015. From a Mexican joint created by a Best New Chef of the Year, to a new spot from the folks behind Animal, these are LA's biggest openings from the year. Jealous yet, NY?
Recommended Video
This Mojito Hot Toddy Is the Destroyer of Colds
Downtown
Ray Garcia debuted two modern Mexican restaurants this year -- Broken Spanish, which featured beautifully composed dishes, and BS Taqueria, which is more focused on street-style tacos -- and both have made the chef a national star, with Esquire declaring him Chef of the Year. We prefer the latter, but just a bit: both belong on this year's list of must-hits.
Mid-Wilshire
It's consistently called one of the best restaurants in Vegas -- and it's going to be interesting to watch whether this late-night izakaya can achieve the same level of no-questions-asked fame here in LA. It's one of the few times we'll say that slow service is worth the wait, but we promise the next-level table-made tofu and skewers of meat most certainly are. The fact that it's open 'til 1am means if you're looking for quality late-night, your choice is already made for you.
Mid-Wilshire
The dudes from Animal and Son of a Gun took over an overrated late-night joint (RIP, Damiano's!) and kept the Italian flavors the same -- but refined the concept so that instead of running into shady potential gangsters, you're more likely to run into families that appreciate the kind of flavor that old-school Italian gangsters would definitely like. And the fact that they're also open for breakfast is totally clutch.
Melrose
You've got to enter this courtyard restaurant through the back of Greenspan's Grilled Cheese -- but once you're there you'll get inventive seafood dishes and the kind of backyard vibe that's attempted by many but achieved by few.
East Hollywood
To call the hype around this teeny-tiny hole-in-the-wall grain-bowl restaurant in the no-man's-land area right around Hollywood Forever unexpected would be an understatement; to write it off would be a mistake. Baroo delivers the boldest concept and the boldest flavors of the year, with two former fine-dining chefs filling every affordable bite with sophisticated flavors that would, in any other city, only be accessible to those with bulging wallets; here, it's available for $15. It's a revelation.
Culver City
This critically acclaimed BBQ joint sort of appeared out of thin air, and then started getting the kind of praise that usually seems like hyperbole... until a Texas BBQ writer called it Cali's best. Of course, you can decide for yourself -- and you'll be happy you did.
Downtown
Neal Fraser's gorgeous New American restaurant has also become one of LA's most romantic date spots, thanks to a lovely patio and perfectly prepared dishes like Thai-spiced tiger prawns. He's doing what LA chefs do best: taking the freshest ingredients, putting them together in fresh ways, and letting them speak entirely for themselves.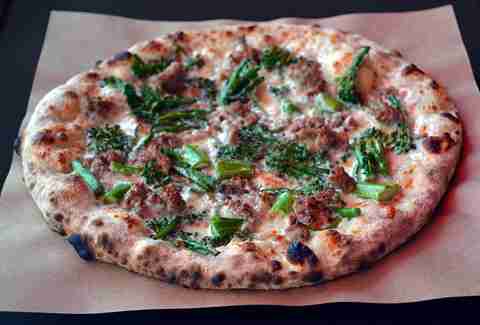 Mid-Wilshire
Unless you've been paying very, very close attention, you probably haven't hit LA's best new pizzeria, which is run by the same people as Cube -- and is open in the same location that Cube was. Sorry if you've been sleeping on it: they do Neapolitan-style pies to perfection, at about half the price (and with none of the to-do) as the equally great Pizzeria Mozza just around the corner. And Mozza doesn't have Cube's fried chicken. Romana does.
Culver City
The restaurateur behind Faith & Flower and one of the chefs from Seoul Sausage Co teamed up to bring this highish-end KBBQ joint to Culver City. It's a bold move -- and one bite of their brisket will convince you it paid off.
Santa Monica
This game-changer is from the guy who previously ran Spice Table, which means the Westside finally gets blow-out amazing Asian food -- like sea urchin roe-abetted egg custard, and Kon Loh Mee noodles with Chinese broccoli and two types of pork.
Venice
Three words: Best. Beachside. Brunch.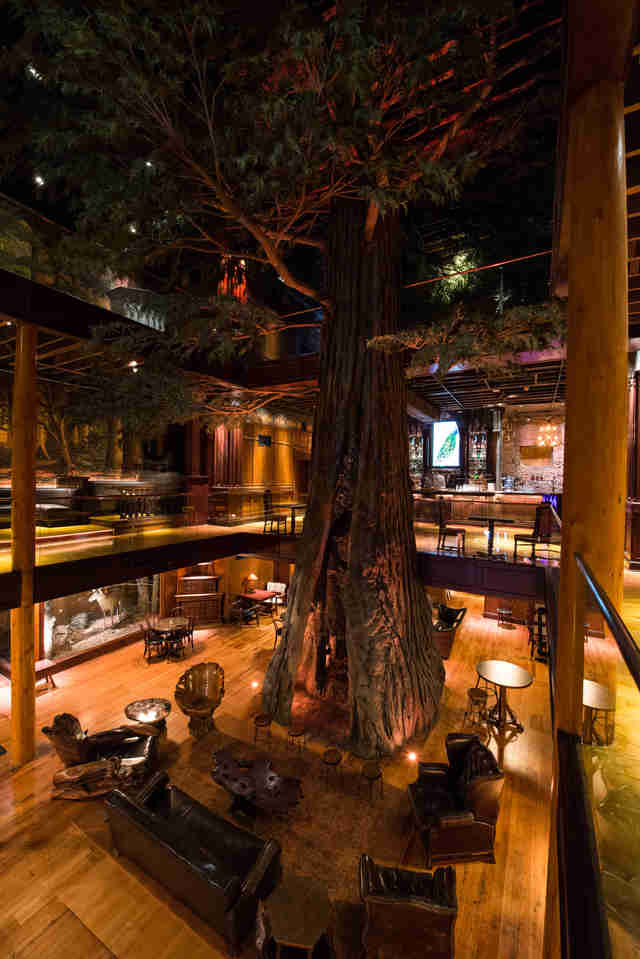 Downtown
OK, this three-story, jaw-dropping, retro-cool reopening may have had food problems, but Clifton's NEVER been about the food; it's about the overall experience, and that experience is still something that can't be replicated anywhere else.
Sign up here for our daily LA email and be the first to get all the food/drink/fun Los Angeles has to offer.
Jeff Miller is the editor of Thrillist LA and would love for you to argue with him in the comments below. Or on Instagram. Or Twitter. Or, like, to his face, whatever.