Heatwaves and potential history-making Dodgers runs couldn't stop the new-restaurant-and-bar train from running this month: new offerings include Venice's next go-to neighborhood spot, a surprise move from one of LA's most beloved chefs, and a Hollywood favorite's Valley location finally opening its doors. Check out all the best openings of the month, right here:
Recommended Video
Bacon Ranch Cheese Fries Are the Reason Potatoes Exist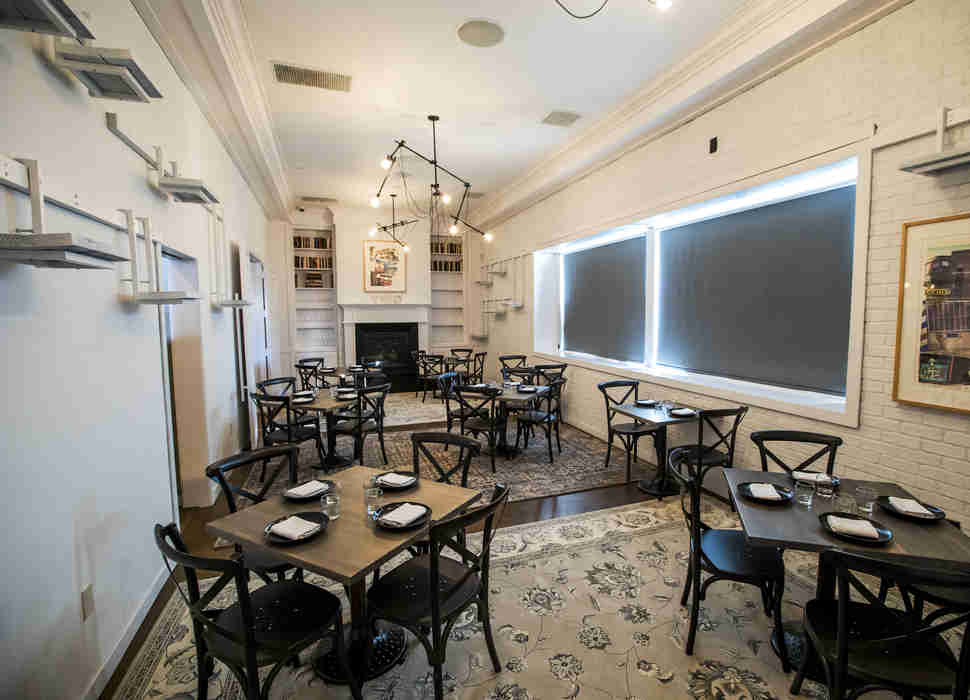 West Hollywood
When news broke that Michael Voltaggio's Ink -- a longstanding nice-dinner standby and one of LA's most acclaimed restaurants -- was closing last month, the restaurant world understandably freaked out. It was mostly for naught, though: he's just moved to a new location on La Cienega, changed the name a bit, and rejiggered the menu, with a broader cocktail list and dishes including standbys from ink., like egg yolk gnocchi, as well as new dishes including dill pickled shrimp.
Atwater Village
From the extremely well-regarded sommelier/owner of Bar Covell comes this new Atwater Village wine mecca. It's a big room that's also got food (lamb belly with polenta; a burger with "soft melty cheese," which sounds fantastic TBH) but the big sell is over 30 wines by the glass, curated by a master.
Venice
An all-star team's opened this new bistro-ish spot in the former Willie Jane space, which still boasts its terrific patio, but now also has a bar blasting out fresh-ingredient cocktails (with a wine list from a former Per Se vet) and stunning New American dishes like a perfectly cooked diver scallop with sweet corn, chili, and tarragon.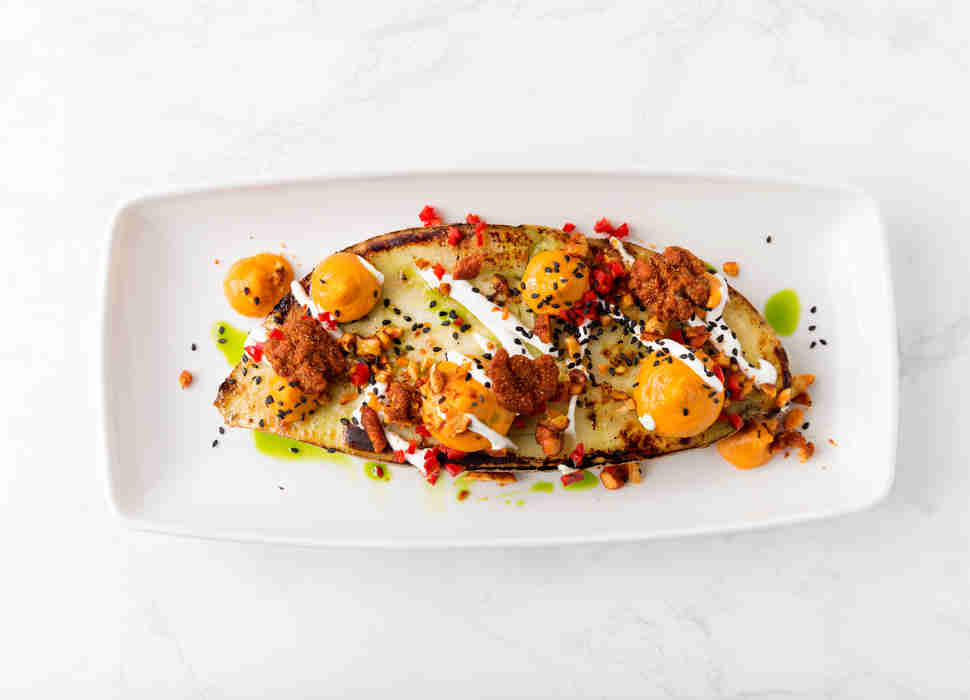 Hollywood
These two new openings in the Kimpton Everly are two sides of the not-usual-hotel-fare coin, with the former an all-day spot with creative breakfast options (Savannah B.E.L.T with pickled green tomato, pimento cheese, bacon candy, and a fried egg) as well as upscale lunches (black truffle calzone with sottocenere al tartufo), and the latter a music-themed cocktail lounge with nutty drinks like the Bone Thighs and Harmony, with St. George shochu, duck confit bone broth pom-syrup, and Grand Marnier, garnished with sage.
Silver Lake
Add another contender to the list of best patios in Silver Lake: this newcomer's got a great outdoor area and Mexican-influenced ceviche and meat dishes, including hamachi tostadas and mole-topped steak.
Downtown
Along with a trio of restaurateur newbies, the founder of Umami Burger has an ownership stake in this artisan nut-butter-sandwich shop at Grand Central Market*, which features unique, multicultural takes on the nostalgic PB&J mouthfeel. The Indian, for instance, merges curry cashew butter and mango chutney with arugula and radish, while the Italian's got roasted pine nut butter and tomato jam with EVOO and balsamic; they're all served crustless and look like sandwich UFOs.

*Also, I'm an investor. But I'd recommend it anyways. Seriously!
Downtown
This Chicago-based, delivery-only restaurant fills a giant niche on hazy nights -- big ol' steamed bao dumplings, delivered to your door -- with variations including spicy kung pao chicken, Thai curry chicken, and BBQ pork (natch).
Korean Super
Sawtelle
Hanjip/Seoul Sausage chef Chris Oh's new concept is this ultra-casual Korean deli, which is definitely going to please the lunch crowd with kalbi sausage sandwiches, ikura and uni bowls, and miso pork belly plates.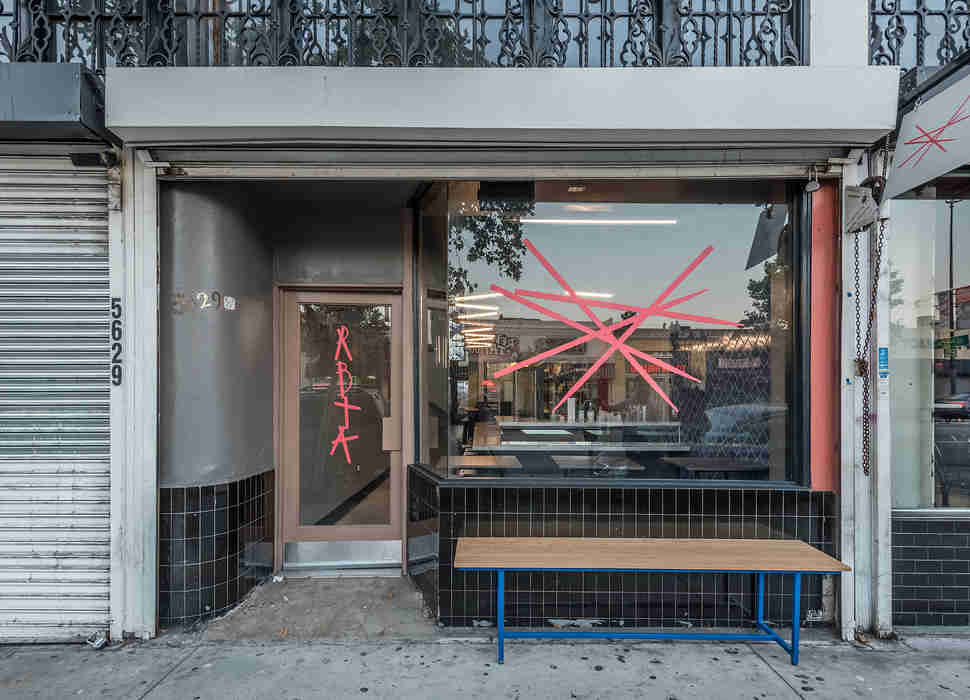 Highland Park
The newest addition to Highland Park's this collab between Sticky Rice and Fat Dragon vets, who've teamed together on a concept based around Tokyo's always crowded Shomben Yokocho Alley -- a robata mecca. They're serving up a ton of interesting Japanese-influenced dishes, like unagi fried rice and uni-covered blue prawns.
Downtown
Another late-night-ish option (kitchen open 'til 1am!) is this high-ceilinged downtown LA bistro, with grilled Spanish octopus and saffron black truffle pasta from a former Patina chef.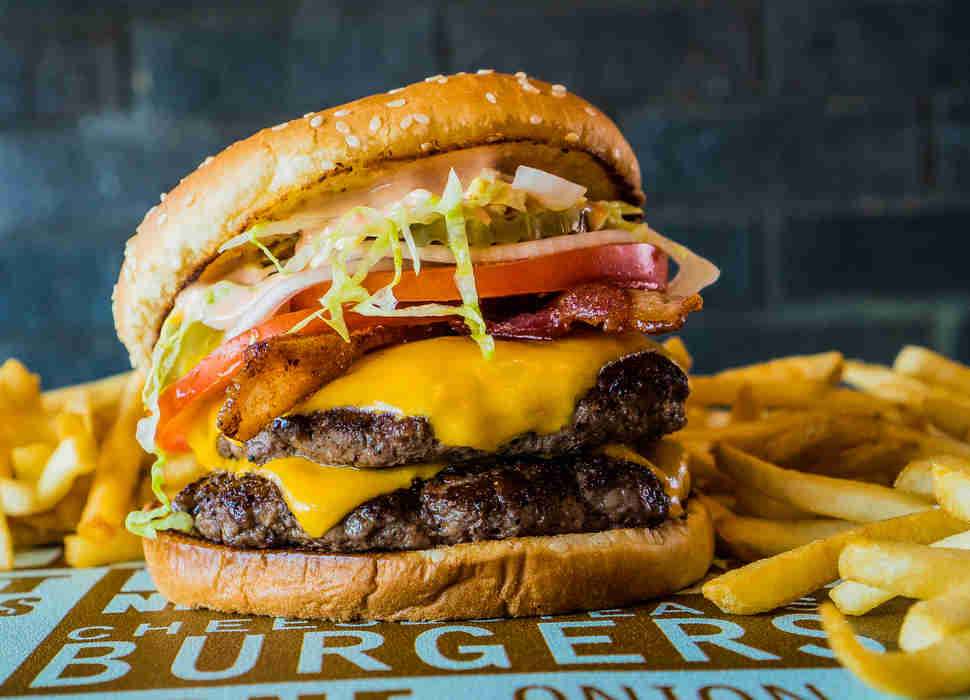 Encino
The Hollywood location of this stuff-everything-and-the-kitchen-sink-and-also-the-bathroom-sink sandwich spot has been a favorite for nearly a decade, and the Valley outpost -- which has been in the works for what feels like an eternity -- is finally open. Hoagies stuffed with burgers, poppers, chicken tenders, and cheese (on the same sandwich, if you want it that way) are available until 3am, making this one of the only non-fast-food late-night spots in the 'hood. Expect absurdity.
Chinatown
Here's all you need to know: this place delivers lasagna 'til 3am downtown via UberEats. Seriously, these words right here don't matter, right?
Sign up here for our daily LA email and be the first to get all the food/drink/fun Los Angeles has to offer.